Fight Nights Feasts – Philly Cheesesteak for UFC Vegas 8
This week on Fight Night Feasts we are going to make a meal that is extremely easy to make but one that you can tailor to meet your own tastes.  You can add almost anything you want and you can't go wrong.
Tonight on UFC Vegas 8 there are two fighters from the Philadelphia region who will be entering the octagon.  Undefeated welterweight Sean Brady (12-0) is from 'The City of Brotherly Love' and promotional newcomer Bill Algeo (13-4) is from the very nearby King of Prussia.
Most everyone know that Philadelphia is known for its cheesesteaks, that's why you will hear the common term 'Philly Cheesesteak' when talking about this type of sandwich.   In fact, whenever I am in town for a fight I will make it a priority to ensure that I stop somewhere in the city for a good sandwich.
The argument over who has the best cheesesteak in the area is up for debate, so we won't get into that here.  Instead, we'll talk about how I like to make this quick meal to my personal liking.
A cheesesteak is a sandwich made from thinly sliced pieces of beefsteak and melted cheese in a long hoagie roll. A popular regional fast food, it has its roots in Philly.
The roll is usually filled with thinly sliced sautéed rib-eye beef and melted cheese. Generally, the cheese of choice is Cheez Whiz, but American and mild or sharp provolone are common substitutions. … Other toppings may include fried onions, sautéed mushrooms, ketchup and hot or sweet peppers. Honestly, the possibilities are endless.
In general mayonnaise is added to a cheesesteak hoagie, which includes the addition of lettuce tomato and raw onion. Mayo or ketchup on a cheesesteak is optional.. but not uncommon in the greater Philadelphia area.
PHILLY CHEESESTEAK INGREDIENTS
Little bit of vegetable oil
1 sweet yellow onion halved and thinly sliced (2-inch slices)
1 red bell pepper thinly sliced
1 green bell pepper thinly sliced
Handful of mushrooms
2 1/2 to 3 pounds petite sirloin thinly sliced sirloin (I like ribeye)
1 teaspoon Seasoned Salt or other all-purpose seasoning
8 hoagie rolls
6 tablespoons softened butter
7 ounces sliced Provolone cheese (7 1-ounce slices) (This is where you can experiment. I have used American Cheese, Pepper Jack cheese, Cheez Whiz…. It is really all about preference)
Editor's Note:  I like HOT, so I will add jalapenos, habaneros, ghost peppers, etc.  I also like to add a hot sauce.  Some people will use a tomato sauce.  Again, all about preference.
INSTRUCTIONS
Add vegetable oil to a saute pan and place over MEDIUM-LOW heat. Add onion and bell peppers. Allow to cook, stirring occasionally, until very tender. If they are beginning to brown, turn the heat under the skillet down a bit. While the veggies are cooking, prepare the steak, returning to stir every now and then.
Remove steak from freezer and place it on a cutting board. Use a sharp knife to trim edges of excess fat and then slice it as thinly as possible across the grain. Chop the sliced steak into small pieces.
When the veggies are tender, transfer them to a dish and return the skillet to the heat. Add additional oil and place over MEDIUM-HIGH heat. Add half of the chopped steak and cook, stirring frequently, for about 4 to 5 minutes, or until no pink remains. Season with 1/2 teaspoon each seasoned salt and garlic pepper while cooking.
Transfer first batch of steak with a slotted spoon to dish with onions and peppers, leaving juice behind in pan. Add additional oil, if needed and repeat with remaining steak and seasoning.
Preheat oven to 400 degrees F.
Split open the hoagies rolls but do not separate them. Spread them with the softened butter and place them on a baking sheet. Transfer the baking sheet to the oven and bake for 3 to 5 minutes or until lightly golden and toasted.
Drain off all of the juices from the pan and return to the stove. Add back all of the steak and the onions and peppers. Place 7 provolone slices over the mixture in a circle and cover the pan. Cook on MEDIUM until cheese melts, about 4 to 5 minutes, then stir and use tongs to transfer to the toasted sandwich rolls.
There you have your Philly Cheesesteak. Enjoy!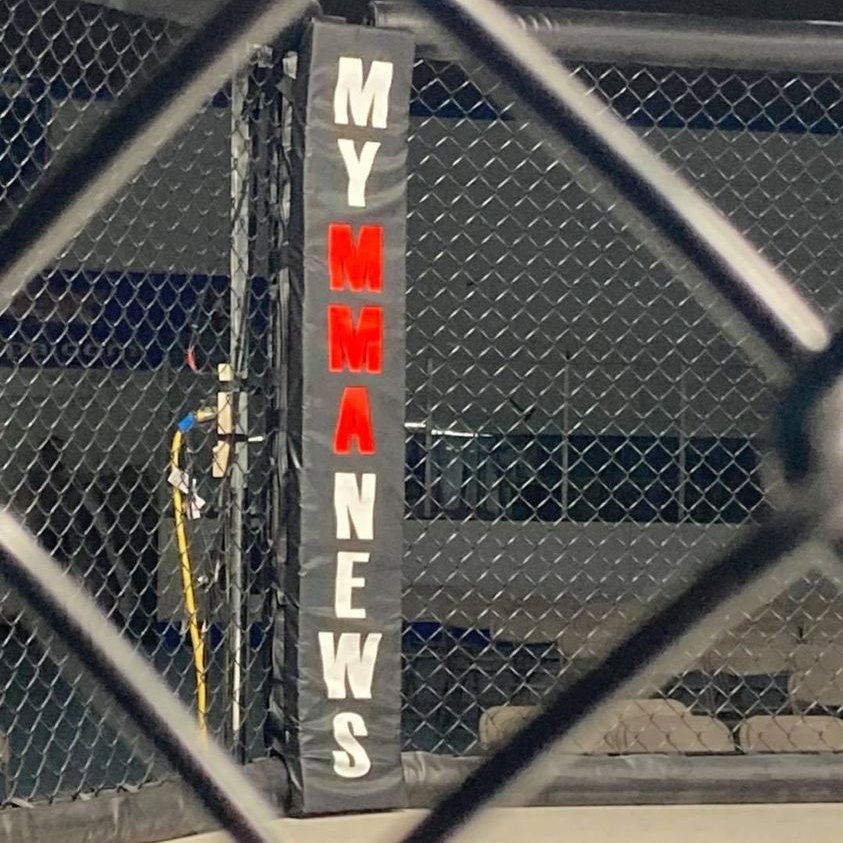 MyMMANews.com – We cover everything from MMA, BJJ, Bare Knuckle, Wrestling, Boxing, Kickboxing, and Judo
News, Opinions, Videos, Radio Shows, Photos and more.