Fight2Win 224 Live Stream – F2W 224
On March 17th Fight2Win 224, also known as F2W 224 Las Vegas, Nevada is live on FITE+!
The event begins at 8pm ET and can be purchased and viewed below for $19.99.
Check the full fight card and local start times of the matches below:
5:00pm – 6:10pm Matches from 1 to 10
6:10pm – 7:20pm Matches from 11 to 20
7:20pm – 8:30pm Matches from 21 to 30
8:30pm – 9:48pm Matches from 31 to 40
9:48pm – 11:00pm Matches from 41 to 49
Matchups:
Frank Cespedes 49 AJ Villiatora
Jerry Shapiro 48 Tony Lopez
Damien Nitkin 47 Evan Barrett
Courtney Martell 46 Theresa Calloway
Rhenan Henrique 45 Ricardo Rocha Lima
Dustin Harraway 44 Kameron Fardad
Clayton Wimer 43 Kris Olivo
Austin Hardy 42 Shaun Powers
Josh Bianchi 41 Bryan Calleros
Jesy Rodriguez 40 Alex Denny
Tiki Aquino 39 Ryan Waller
Max Hunter Leali 38 Yazn Hajeh
Abdullah Saleem 37 Alfredo Moscoso
Michael Haynes-Moller 36 Michael Hayden
Kyle Wender 35 Enloe Boyd
Derek Rayfield 34 David GoldenBerg
Caio Levi Costa 33 Nick Hartman
Thien Luu 32 Trevor Hughes
Dylan Sprague 31 Ramona Esparza
Harberth Godinez 30 Patrickjames Ignacio
Shye Lilly 29 Elleminorra Baggs
Joseph Matthew 28 Dalton Delong
Adam Franck 27 Alejandro Gomez
Cory Beasley 26 Jayden Herrera
Ethan Hammmond 25 Emmanuel Cutler
William Hunsinger 24 Pat Santiago
Kahlil Guerrier 23 Luke Mecham
Cody Castro 22 John Poppie
Lynzie Higgins 21 Michelle Marciniak
Centrel Farmer 20 Cole Mecham
Nichelle Johnson 19 Raisa Radford
Sierra Fahn 18 Olivia Sakura Ciampa
Chris Wooton 17 Dan Kraemer
Kenneth Caspio 16 Arjuna Lyons
Jeremy Hinton 15 Josh Auer
Jason Shaffer 14 Donovan Baker
Sierra Fahn 13 Samantha Martínez
Leonard Ubalde 12 Christopher Gil
Erik Callahan 11 Billy Elekana
Devyn Kuo 10 Mya Walker
Rose Maiella 9 Ayanna Klohr
Sonja Tsiouris 8 Brittany Reyes
Eugenio Guerrero Jr 7 Isaiah Tanzi
Michael Canada 6 Jacob Benedicto
Brady Branscum 5 Kosisonna Ugochukwu
Ivan Kotenko 4 Mike Marciniak
Erik Escutia 3 Dino Hopper
Mayson Mora 2 Dritan Bojku
Joseph D'Anza 1 Devin Wahl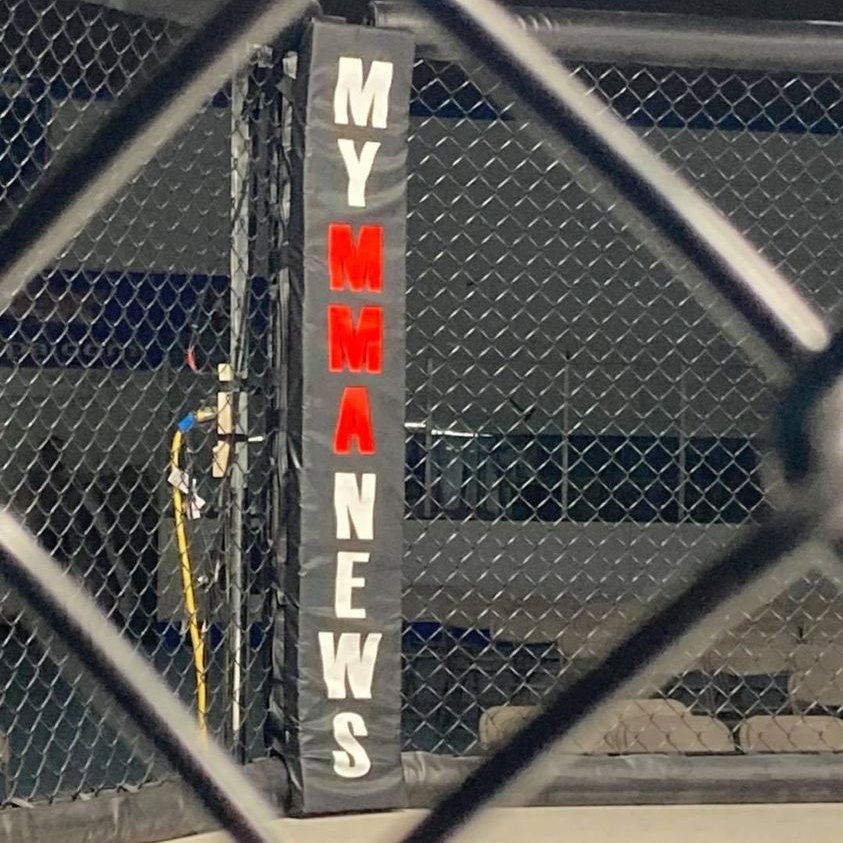 MyMMANews.com – We cover everything from MMA, BJJ, Bare Knuckle, Wrestling, Boxing, Kickboxing, and Judo
News, Opinions, Videos, Radio Shows, Photos and more.