After one fighter dies, another arrested for alleged rape of minor, CES MMA 37 fight card lineup change
Over the weekend, 21-year old Devin Carrier passed away in a car accident, less than a week before he was supposed to fight Connor Barry at CES MMA 37 this Friday night in Lincoln, Rhode Island.
"Everyone is very shaken up," CES MMA rep Ed Kapp stated in an email to MMAjunkie. "He was just 21 years old and was a joy to work with."
Barry has since been removed from the card.
Alleged Rape of Minor
Matt Bessette (19-7) was supposed to fight 22-year-old Stephen Cervantes (6-1) in the co-main event of CES MMA 37.
Now Bessette who historically has issues with opponents falling out of fights faces another challenge.
Cervantes is back behind bars on allegations that he raped a 15-year-old girl.
A criminal complaint released Saturday, Aug. 5, alleges the incident happened back in March of 2015.
With Cervantes in jail and just a few days from fight night, CES MMA had made a lineup change.
Bessette will now fight Joe Pingitore (6-2-1) for the organization's featherweight title.
Pingitore was already booked for the CES MMA 37 card against Bill Jones (12-10).  A replacement is being sought for Jones.
#CES37: BESSETTE AND PINGITORE READY FOR WAR
When the opportunity presented itself, Joe Pingitore accepted the challenge to battle Matt Bessette for the CES MMA Featherweight Championship on Friday at Twin River Casino, live on AXS TV.
"This is the biggest fight of my career by far," said Pingitore, who's undefeated in the CES MMA cage. "When I started with CES, the goal was to get that title. That's why I jumped at it when Matt's opponent backed out. He's been exposed that he's mortal, just like the rest of us. That's why I know this fight isn't going to go five rounds; all it's going to take is one heavy right hand and the title is mine. He's had his reign at the top; now it's my time!"
"Joe, just remember, you wanted this fight," responded Bessette when asked about his new title opponent.
"The Mangler," who's on a four-fight win streak heading into Friday's action, thrives on the element of the unknown, stating nothing will stand in the way.
"To fight for a title for CES is a dream come true. This is my first world championship fight and if you were with me day in and day out you'd know there's something different in my eyes."
Maine's Bill Jones, who was schedule to fight Pingitore, will still be fighting on the card, in a separate three-round battle.
In other action, Mike Rodriguez will face off against Stepford Ewings.
Rodriguez, fighting out of Lauzon MMA, has dedicated this fight to his stable mate Devin Carrier, who tragically passed away this week.
CES 37 will honor Devin with a moment of silence.
CES MMA 37
August 12 | Twin River Casino in Lincoln, R.I. | AXS TV Fights
Andre Soukhamthath (champion) vs. Kin Moy
for the CES MMA Bantamweight Championship
Matt Bessette vs. Joe Pingitore
for the vacant CES MMA Featherweight Championship
Greg Rebello vs. Ashley Gooch
for the vacant CES MMA Heavyweight Championship
Middleweight: Chuck O'Neil vs. Roy Jones
Featherweight: Bill Jones vs. TBD
Middleweight: Pat McCrohan vs. Ruslan Melikov
Bantamweight: Marquis Brewster vs. Roosevelt Archie
Featherweight: Mak Kelleher vs. Dylan Lockard
Middleweight: Mike Rodriguez vs. Stepford Ewings
More on the criminal complaint against Cervantes
According to a report from KOB 4
"The document alleges Cervantes took advantage of a 15-year-old girl by having sex with her four or five times. The young girl told police the first incident happened at a home on Taylor Ridge in Northwest Albuquerque.
The minor told police she was drinking at a party when things between her and Cervantes escalated.  In the criminal complaint she said he started to kiss her, and then he allegedly pinned her down with his legs. She stated to police, "she wanted the sex to stop but she didn't know how."
Another incident allegedly happened days later at a different party. The minor told police Cervantes picked her up took her to another location where she was drinking, and she woke up naked in an unknown location.
After that, she said he "became very physical and forceful." She told police she had sex with him again, but said he was very aggressive.
Cervantes stood before a judge Saturday charged with the criminal sexual penetration, and criminal sexual contact of a minor.
However, this isn't Cervantes' first brush with law enforcement.  During this alleged incident he was out on bond from numerous other charges stemming from a 2014 indictment.
In 2014, he was arrested and charged with kidnapping, criminal sexual penetration, tampering with evidence, along with other charges.
He was scheduled for a pre-trial conference this Monday for that indictment.  The judge set his bond at $50,000 cash only."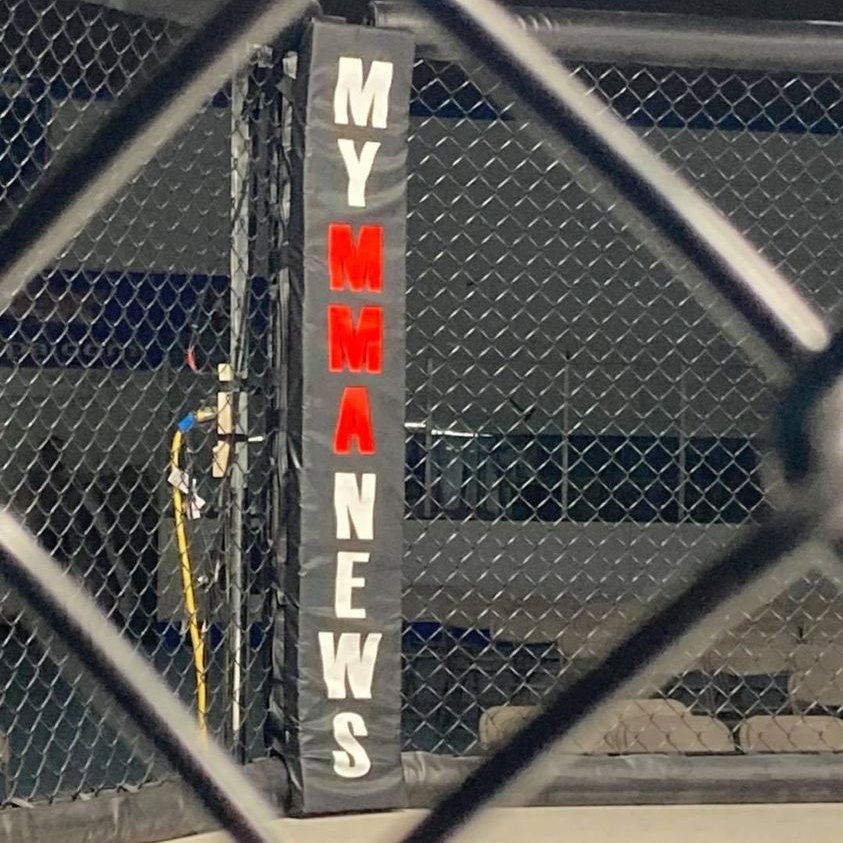 MyMMANews.com – We cover everything from MMA, BJJ, Bare Knuckle, Wrestling, Boxing, Kickboxing, and Judo
News, Opinions, Videos, Radio Shows, Photos and more.