Finding Willing Opponents Can Be Difficult for Talented Champions
Finding Willing Opponents Can Be Difficult for Talented Champions
Regional MMA champions usually face a long line of worthy challengers, but that's not always the case.
Given the high stakes involved, some fighters may be eschewing the traditional route of fighting the toughest opponents available and are instead focusing on maintaining outstanding records in the hopes of attracting the attention of UFC bosses.
And that sometimes means passing on the chance to win a championship.
Case in point: Cage Fury Fighting Championships lightweight titleholder Paul "The Irish Dragon" Felder has his belt, but he has struggled to find an opponent for his first title defense.
A hard-nosed striker who won the crown with a second-round TKO of veteran Marc Stevens in March, Felder is unbeaten in seven professional fights and is considered one of the brightest prospects not already in the UFC.
He says after the Stevens fight, his opponent pool shrank drastically.
"I'm not saying these guys are cowards. They're looking out for their careers, too. It's just kind of a hard fight to take. Everybody is like 'I don't want to take that fight — I want to get called to the UFC.' But that's not what (the UFC is) looking for. When you beat tough kids, that's when you go," said Felder, who has stopped five of his seven opponents with strikes. "I want to fight whomever is going to get me closest to the UFC and get me noticed by Joe Silva and Dana White. That's the only other organization I want to fight for."
Cage Fury officials say they thought they had secured an opponent for Felder on several occasions.
Two Canadians – including Alex Ricci (8-2) – were offered the fight but ultimately turned it down. CFFC CEO Rob Haydak said the fighters declined to face Felder because they claimed they were on the "short list" to be called to the UFC. Another fighter — also a champion of a regional promotion and who also sports a stellar record — said he could not take the fight because, according to Haydak, he needed more than seven weeks for his training camp.
"This is such a here-and-now sport that a loss can literally set a fighter back a couple of years," said Haydak, who has owned CFFC for four years and has held shows in numerous states on the East Coast. "Paul is 30 years old and his window is closing a little quicker than a typical young buck. It's frustrating to hear a guy say he's a fight or two away from the UFC and doesn't want to take a tough fight. Quite frankly, it's a cowardly approach. Managers protecting their fighters is becoming a huge problem on the regional level. The UFC is caught up on records and these managers are flocking to states where commissions will allow any two fighters with a heartbeat to fight one another, regardless of records."
With Felder set to defend his title at the Borgata Hotel Casino & Spa in Atlantic City on August 9, CFFC matchmaker Arias Garcia spent nearly six weeks trying to find him an opponent. Felder, meanwhile, was told to keep training and preparing for a fight that everyone hoped would take place. Finally, Tennessee's "Relentless" Craig Johnson (6-2) agreed to take the fight.
Felder says he now can begin to develop a strategy for facing Johnson, a grinding wrestler who punches hard from close range. The 34-year-old has earned all six of his victories by either TKO or submission, and both losses were by split decision.
Felder said preparing for Johnson is a far different task than getting ready to fight Ricci, who is a kickboxer and Muay Thai specialist similar to himself.
And now Felder has only a few weeks to do it.
"This whole time we've just been training for anything, which is fine, but it's mentally kind of challenging," said Felder, who believes that not only is he close to a UFC call, but that his style of fighting also helps. "I'm not afraid to stand in there and throw elbows and knees and kicks. I get taken down and beat up a little bit but I still come back. I think that's what they're looking for."
Haydak said that CFFC champions have a long tradition of accepting all challenges and never turning down a fight. He listed former titleholders George "The Silencer" Sullivan, Aljamain "The Funk Master" Sterling, and Sean "Shorty Rock" Santella among those willing to fight anyone, anywhere. Sullivan and Sterling are both currently in the UFC, while Santella is considered a top prospect.
Haydak added that his organization was very fortunate that Johnson accepted the fight.
"He's a very, very good fighter. His wrestling is high level and he has knockout power," Haydak said. "He's the first guy who didn't hesitate to fight Paul. I have a tremendous amount of respect for him and if he ends up being our champion, then I know he'll fight anyone."
________________________________________________________________________________________
About Cage Fury Fighting Championships
Cage Fury Fighting Championships returns to the Borgata Hotel Casino and Spa in Atlantic City on August 9. CFFC 38 will feature a stacked fight card, including three title fights.
For information, visit cffc.tv.
Cage Fury Fighting Championships (www.cffc.tv) is a pioneer in bringing prominent and elite MMA talent to the East Coast. Since CFFC's debut, past, and current champions have competed at the highest level. Before they were in the UFC, Jim and Dan Miller were both CFFC champions. That legacy remains the same today. Three current CFFC champions, George Sullivan, Aljamain Sterling, and Charlie Brenneman are currently on the UFC roster. Current UFC fighters Zach Makovsky, Nick Catone, Nah-Shon Burrell, and John Howard have also competed in CFFC prior to their entry to the UFC. Also, CFFC helped jumpstart the career of Internet fighting sensation Kimbo Slice, whose first foray into MMA came in the CFFC cage when he fought former boxing champion Ray "Merciless" Mercer. CFFC continues to thrive as one of the best regional promotions in the world while focusing on treating fighters with respect and giving the fans the ultimate MMA experience.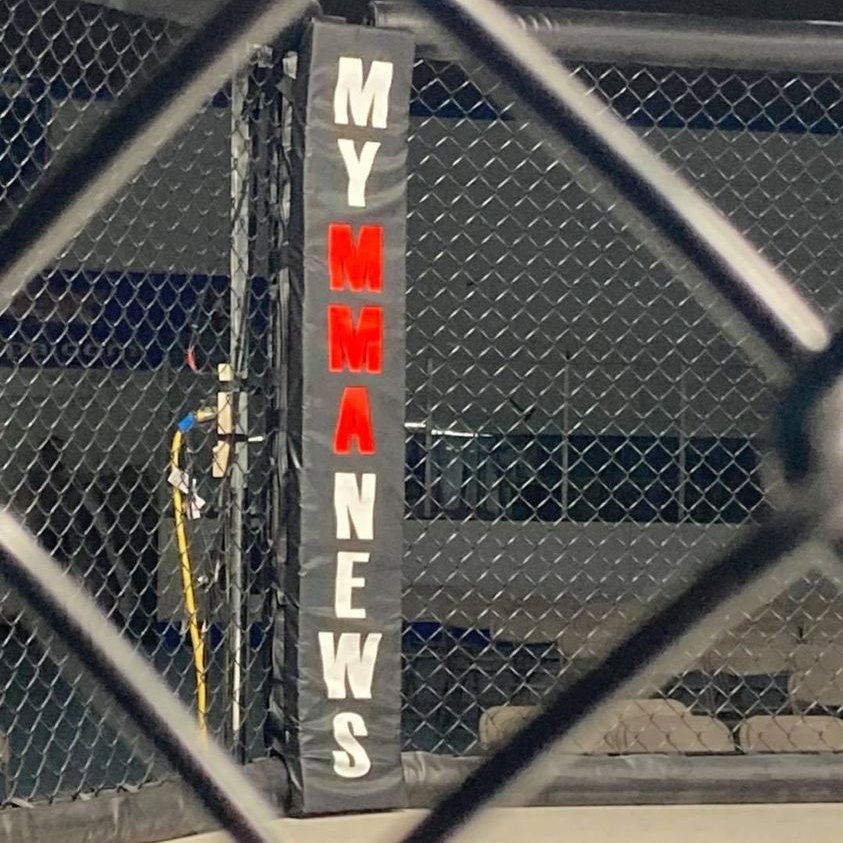 MyMMANews.com – We cover everything from MMA, BJJ, Bare Knuckle, Wrestling, Boxing, Kickboxing, and Judo
News, Opinions, Videos, Radio Shows, Photos and more.