Gabriela Valdez: I chose this. This is my life – Looking for first win at Maverick 14
Gabriela Valdez, 26, comes from a pedigree rich in Spanish heritage.  While her family name is spelled with a "S" on the end, her birth certificate annotates a "Z," the mishap does not seem to have an impact on the way she lives her life.
Training out of 302 BJJ in Delaware, Valdez seeks her first win when she enters the Maverick MMA heptagon on Saturday.  She has competed twice in Muay Thai and twice in mixed martial arts, coming up short in all encounters.  The one thing about Valdez is, she is not ashamed or afraid to admit defeat.  Having never seen her Muay Thai bouts I asked how they went down.  She simply giggled and said, "They weren't good."
From the losses, Valdez has grown.  She has taken the experience and implemented the necessary changes into her every day training.
"The biggest thing I learned was that I need to work on my wrestling more than anything," Valdez said. "It wasn't so much my grappling, but more my wrestling.  I think in both of those fights I got taken down in every round.  That is something I had to work on for this fight coming up."
In order to prepare herself for this weekend's fight against Melissa Gardner, Valdez has enlisted the help of Coach Steve McCabe, a veteran of close to 30 professional MMA bouts.
With the wrestling knowledge now in her hip pocket, Valdez prepares for Gardner.
"We knew a little bit about her because she fought Lisa (Edinger), who has trained with us," she said. "We kind of know what her stand is like and the game she plays.  We kind of went off that.  At the end of the day I'll fight the way I fight and then just try to incorporate that with what she does."
Valdez is sincere in her dedication to the sport.  You can hear it in her voice.  She wants to earn that win, but she won't take an easy road to get there.
"I try to train four or five times a week," she said. "I train in the morning.  Most times I'm there in the afternoon. I try not to miss those classes because that's when we get all the fighters that come in.  For the most part I weight lift, and then I train hard for the fight at night.
She holds down a variety of jobs to help meet ends meet while preparing for a fight.  Valdez works as a personal trainer, a bartender, and also a security guard at a bar.
"I do it all," she laughs.
The one thing that stood out to me in seeing her interact on social media is the progression of an extremely large tattoo she got not long ago.  What started as an empty canvas has evolved into a masterpiece that is yet to see its finish.
"It took a long time," she said as she continues to chuckle.  "It's the strangest thing too because I never wanted a tattoo and then one day out of the blue I'm like, 'I'm gonna get a tattoo.  I'm gonna get a dragon.'  And it was supposed to be a very small tattoo, like one on my hip that I can cover up.  But I just have these moments where I go full on out with everything I do.  I was like 'you know what… let's extend this from my knee to my friggin' ribs and all.  I'm trying to make it longer still.  I want to make it bigger.  I'm trying to get my left arm tattooed so I'm probably gonna extend that tattoo over to my back and then on to my arm and then my leg.  It's not so much that I want to stand out, but if I'm gonna do something, I'm gonna do it 100%."
As evidenced in the photo above, you can see that Valdez is an attractive young lady and that her family may not be so keen to their daughter taking part in fights that could potentially cause her harm.
"I come from a very strict Spanish family," she said. "Growing up my father was very strict and I think he a certain image of what I should be like, and I'm sure this is not it.  When I first got into training my parents would not speak to me.  I didn't have much of a relationship with them because of it.  That was the first few years, but now that I'm old enough and I think they realize like 'wow, she's been doing this for a while, and she's taking this really serious,' it comes to a point where they respect what I'm doing and how much time I spend doing it.  My dad is strict but there have been occasions where a family member might have been in danger or trouble and I've had to step in because I'm the one with the most knowledge about self-defense.  I remember him a specific event where I had to sort of step in and really beat somebody down.  I think ever since then he was like 'wow, my daughter is a bad bitch.' (laughs)  They took it hard at first but now I feel the respect.  I'm not real close to my parents but my little sister is my number one supporter and anytime I need anything I go to her.  Nobody wants their kid getting hurt.  But, I chose this.  This is my life."
As she approaches fight day, Valdez feels she is in the best shape she has been in, in a very long time.
"I've been fighting at 140 and 145 (pounds) for the Muay Thai and MMA fights," she said. "The lowest we had gone was 140. This time I was walking around a little lighter.  I normally walk around at 155 or close to 160.  This time I was walking around in between 145 and 147 and coach was like 'you know what… we'll just take it down to 135 if you want,' and I was like, 'yeah, I'm down.' I always like to be challenged.  I haven't been this low (in weight) in years.  Last time I was this weight I was around 20 or 21 years old, before I started training or going really hard at the gym.  That was my natural weight.  I feel good overall.  It is just different mentally because I'm used to being a little bigger and fitting into my jeans really nice and being girly.  Yeah, I'm a fighter but I'm still a female.  I like to feel good everyday and that's been a bit of a struggle because I feel so skinny and it is not what I go for.  The only thing I've been doing differently is getting lighter in fight camp.  It hasn't been hard at all.  It's been really simple."
Valdez says she is looking forward to the fight, getting a win, and 'getting some grub.'  When I asked her what her go-to food is post-fight, she wasn't quite sure where her temptations will land.
"I haven't been craving anything. Normally when I'm preparing for a fight I crave something.  Two fights ago I was craving Churros.  I wanted a Churro so bad… with Nutella.  Nutella is my addiction.  I was just craving Churros and Nutella.  But recently I haven't had any cravings.  A few weeks ago I really wanted Nachos, but that is gone now.  I really like grilled cheese.  Maybe I'll have grilled cheese." (laughs)
Maverick 14 takes place this Saturday, September 14 at the Sherman Theater in Stroudsburg, Pennsylvania.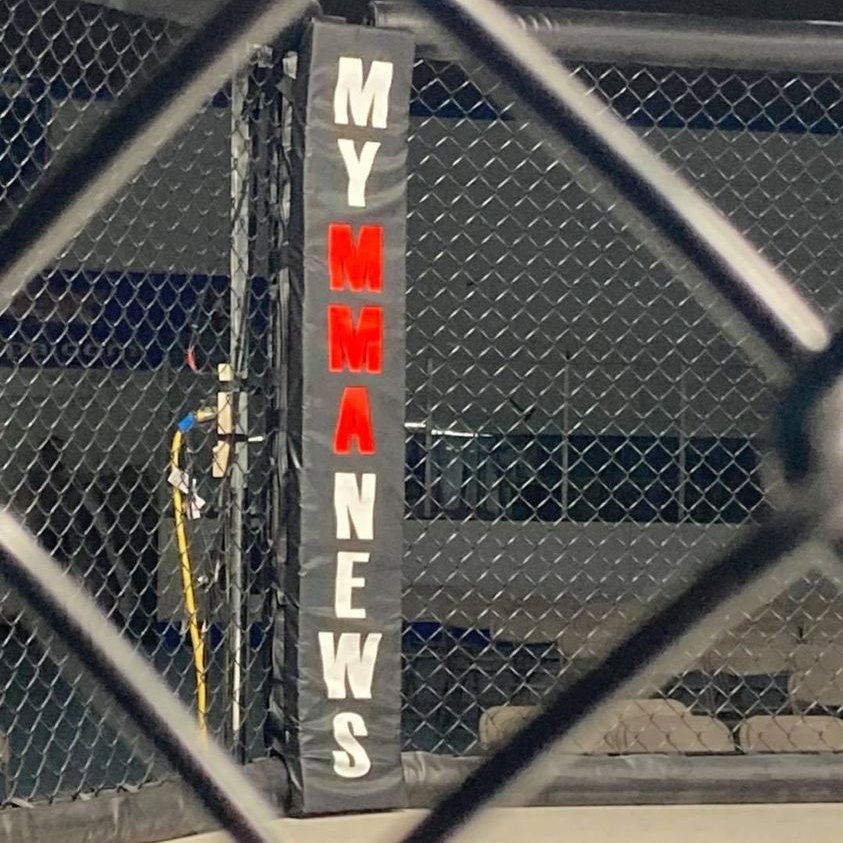 MyMMANews.com – We cover everything from MMA, BJJ, Bare Knuckle, Wrestling, Boxing, Kickboxing, and Judo
News, Opinions, Videos, Radio Shows, Photos and more.