Hailey Cowan looking to fight on UFC 271 card in Houston, with win at Invicta FC 45
Invicta FC 45: Zappitella vs. Delboni 2 will be the first event on Invicta Fighting Championships's new night of Wednesday for 2022, taking place Jan. 12 in Kansas City. The event will be simulcast on Invicta FC's YouTube channel and available for viewing on MyMMANews.com beginning at 8 p.m. ET/5 p.m. PT.
On the card, Hawaii's "Fearless" Monica Franco (2-0) welcomes "All Hail" Hailey Cowan (5-2) to the Invicta cage in a 135-pound affair.
The two ladies both were looking for fights and communicated amongst themselves to respectfully agree to face one another and now it is official.
Cowan, one of Legacy Fighting Alliance (LFA)'s brightest prospects, struggled to find a fight in 2021, so much so that the 29-year-old Texas native didn't compete in MMA during the calendar year.  With all seven of her professional mixed martial arts fights taking place under the LFA banner, Cowan now makes her debut with the world's most prestigious women's MMA promotion in the world, Invicta FC.
2022 is the year of Hailey Cowan
"I had a bunch of fights fall through in 2021," Cowan said. "The year was plagued for me as far as fighting goes.  Girls were falling out the week of, or girls saying they would take the fight and then ghosting LFA, and then not hearing from them or their management or coaches.  Then there were girls signing the contract and later their management would say, 'no, we are absolutely not taking that fight.' It was one thing after another, so I'm not leaving LFA on any bad terms at all.  They have been great.  It just came down to them not being able to find me an opponent.  LFA doesn't have a women's 135-pound roster, so they couldn't really threaten anyone with 'Hey, we are going to cut you if you don't fight Hailey.' Invicta FC can do that.  They do have a 135-pound roster.  So my management reached out to Shannon Knapp (Invicta FC President) and Shannon said 'Yeah, I've been wanting Hailey to fight for us for a long time now.'  LFA released me for this one fight so…. I'm getting to fight."
Despite taking a loss in her last outing, Cowan feels no added pressure in her first fight back since September 2020.
"I was a Division-1 athlete, two-time All American.  I started gymnastics at age 5.  I was on the Junior Olympics team by the time I was 8-years-old, so my entire life has been competing under a lot of pressure," Cowan said.
Just because there was some inactivity on Cowan's fight record, doesn't mean she wasn't putting the work in at the gym.  Jake Brennan, Cowan's fiancé and coach at Blitz Sport MMA & Fitness, has traditionally raised her hand in the gym while stating, "And new flyweight champion of the world."  While Cowan has since moved up to bantamweight, the goal remains the same.
"I am fully confident in saying that I practice and compete in the exact same way," Cowan said. "As a coach, you know what you are going to get from me.  My two losses were rookie mistakes.  I started this sport so late, and I got pushed so hard, so fast, that I really spent my entire pro career making mistakes and finding out who I am as a fighter, on national television.  I didn't get the amateur career that a lot of other girls get because we couldn't find any fights after my third amateur fight.  I had to turn pro after only four years of training, and it was just a very rushed process.  Everyone keeps asking when I'm going to the UFC and I'm like 'not until I'm ready.'  I'm trying to take all of the right steps and I think that Invicta FC is a great step for me.  I don't necessarily think Invicta is a step up from LFA, I think it is a step laterally, but it was just kind of a step that I needed to take.  I'm getting to fight a fighter that I've wanted to fight for a while.  I've had my eye on Monica, mainly because stylistically, I match up very well with strikers."
The fight on Wednesday night is one month to the day that Cowan turns 30-year-old.  When asked what kind of plans she has in store for her birthday on February 12, Cowan didn't shy away in revealing her plans.  While some may envision spending their big day on a vacation or celebrating with some friends, Cowan has very different goals in mind.
"I'm going to tell you and you can write about it, because I want everyone to know," Cowan said. "I plan on winning this fight in very dominant fashion.  Unless I go in there and just slip on a banana peel or just don't follow the game plan at all, I am planning on going in there and having a very dominant performance.  And if I do that, I am going to try so hard to get on that February 12, UFC 271 fight card, on my birthday.  I'm a big believer in 'dream big, or go home,' so I plan on going out there on January 12 and having a performance that makes it undeniable."
Invicta FC 45 fight card:
Atomweight Title: Alesha Zappitella vs. Jéssica Delboni
Featherweight: Courtney King vs. Ramona Pascual
Bantamweight: Monica Franco vs. Hailey Cowan
Flyweight: Helen Peralta vs. Elise Pone
Atomweight: Tabatha Watkins vs. Katie Saull
Bantamweight: Maria Favela vs. Sarah Kleczka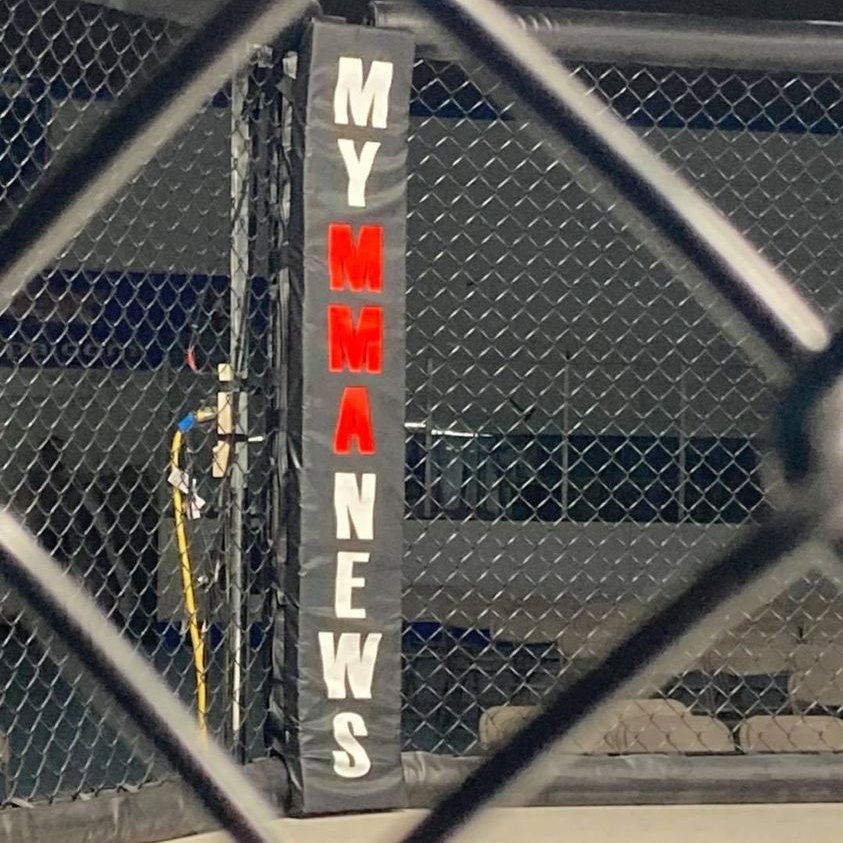 MyMMANews.com – We cover everything from MMA, BJJ, Bare Knuckle, Wrestling, Boxing, Kickboxing, and Judo
News, Opinions, Videos, Radio Shows, Photos and more.