Jake Paul Negotiates Rematch Clause In Contract Ahead of Tyron Woodley Bout
As most of us have heard by now, just ahead of Logan Paul versus Floyd Mayweather Jr this weekend, Jake Paul has his next bout lined up, as he's slated against former UFC welterweight champion Tyron Woodley for August 28, 2021, live on Showtime PPV.
Not Triller, Showtime. That's a wee-bit surprising aye?
This is quite an interesting match up, to be honest.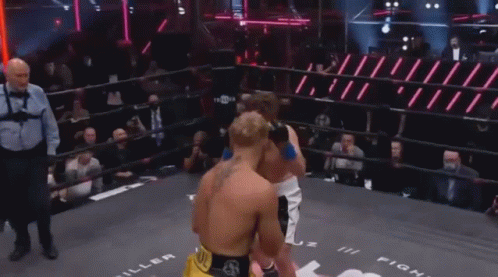 First, he faced a fellow YouTuber, AnEsonGib, securing a first-round TKO victory, before KO'ing basketball player Nate Robinson in round two.
You following this? First they had him face someone who does what Paul does (social media), then they had him face an athlete.
Next came a bout against nine-time (5x Bellator, 4x ONE Championship) mixed martial arts world champion, and perhaps the best wrestler to ever compete in MMA, Ben Askren. This was Paul's most recent bout, where he TKO'd Askren in under two minutes.
Askren may have been a nine-time world champion in MMA, he may have been a world champion in freestyle wrestling, an Olympian, a two-time NCAA Division I National Champion, a two-time NCAA Division I runner-up, a four-time finalist, every single year he was in college, that's quite extraordinary.
However, Askren was never a striker, at all. All 19 of his victories that came inside a cage came because of his ground game and grappling abilities. His striking is actually quite poor, very subpar indeed.
Tyron Woodley on the other hand does not have subpar striking, and he can actually hit too. That's another thing about Askren; not only is he not a good striker, but he can't hit. He isn't a fast-twitch athlete, he's the furthest thing from it.
There's absolutely zero power on any of his strikes. Askren couldn't hurt someone on the feet if he tried.
That's where Woodley comes in though, he can strike, and he hits hard as hell. Not to mention, Woodley's incredibly fast, and he has the best shuffle-step in the game. If you don't know what we mean by that, watch Woodley's fights with Jay Heiron, Carlos Condit, Robbie Lawler, and his first with Stephen Thompson.
If Paul allows himself to get caught by that, it'll be a very short night for him, because he won't see it coming.
It's an easy strike to get caught by, as his opponents expect it to be coming from the other side.
Paul faced Askren last, who was coming off a two-fight losing streak after opening his career up with a record of 19-0 (1 NC). Woodley at his best was 19-3-1, pretty similar, becoming a five-time champion inside the UFC, but has recently lost his last four-straight.
Woodley's just such a better overall athlete, he's actually a very dangerous match up for Paul. That being said, he's 39 years old, and he isn't a boxer.
He, like Askren, is a wrestler.
Woodley can box, but he hasn't ever done only that. Paul has done only that for over three years now.
Not to mention, Woodley, like Askren, fought at 170 lbs his entire career. Askren fought at 185 lbs as well, but 170 lbs was his natural weight division. That means he, like Askren, will be facing Paul 20 lbs above his natural competing weight.
This is good for the story though.
Woodley is clearly a better fighter than Paul, but given their ages, with Paul still being just 24 years old, and given his size and power himself, this could be the real coming out party for Jake Paul.
Eventually, after winning enough fights, Paul will face opponents coming off wins, and maybe he'll even fight a couple boxers eventually.
There has to be an end goal to all of this, right?
One thing we found very interesting about this bout agreement that was signed by both parties earlier this week is the fact that Woodley's longtime manager, Malki Kawa, stated that Paul and his team have insisted on a rematch clause.
This of course means, should Woodley defeat Paul, there will be an immediate rematch.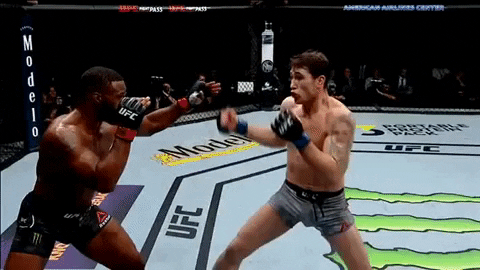 "Jake Paul's team negotiated an automatic rematch clause. That's how much this is a scary fight to them. If we win this fight, if Jake Paul wants it, then we have to run it back with him."
Kawa also claimed this will be a massive payday for the former Strikeforce standout and UFC champion:
"He's getting paid really well. It's one of the best deals I've ever done.
"For a guy in his situation, it was a tremendous deal. He's getting a large base number. He's getting a cut of the pay-per-view globally. He's participating in a lot of different things. He should walk away with a multi-million dollar payday. His base guarantee is in the millions already.
"Add on all the extra stuff, it's a really nice payday."
At just 3-0 as a professional, Paul is already thinking like a world champion boxer.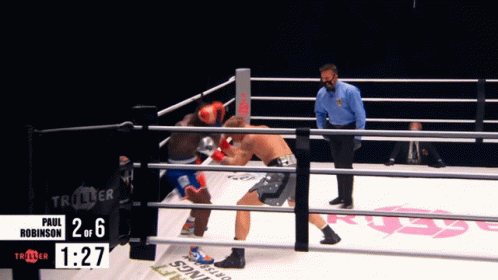 It's doubtful he'll ever get all the way there, but this is such a brilliant idea.
This is a very winnable fight for Woodley, and Paul's team knows it, so they've done what any smart boxer and their team would do, require a rematch clause.
After the way Woodley didn't get along with J'Leon Love, a professional boxer in Paul's corner the night of Paul versus Askren, many of us were hoping this would be the fight they made.
It makes sense, and it's an interesting encounter.
We were calling for this one, Mike Perry, Chris Leben, or one of the Diaz brothers. Luckily for us, we got this one.
How does this fight between Jake Paul and Tyron Woodley go down on August 28?
If you enjoyed this piece, please feel free to share it on social media!
I became a fan of combat sports when I was 12 years old. I was scrolling through the channels and landed upon versus, where WEC was televised. Urijah Faber fought Jens Pulver for the second time that night. That's the first fight I saw, and the fight that got me hooked on the sport. Since then, the sport has grown so rapidly, and my goal is to enlighten everyone on what's going on in the sport today.