SAINT PETERSBURG, Russia (December 27, 2017) — M-1 Global celebrated its 20th anniversary in style this past year, reestablishing itself as the preeminent mixed-martial-arts organization in Europe and Russia.
M-1 promoted 13 Challenges in 2017, 11 across Russia, as well as one each in China and Finland. Fighters from around the world competed including MMA superstars such as Sergey Kharitonov and Alexander Shlemenko, as well as rising stars Alexey Kunchenko and Artem Frolov.
M-1 Global founder and president Vadim Finkelchtein reviewed the 2017 season, answering a series of questions below:
Overall, how do you evaluate the 2017 M-1 Challenge season in terms of achievements and accomplishments as a promotional company?
VF: "First of all, we increased the number of events. Some were even rated among top 5 monthly sporting events on television, which is really an incredible achievement. We've almost finished building our new M-1 Arena and produced our own M-1 Be Strong Protein milkshake."
You promoted events in different countries this past year like Finland. Was M-1 embraced by those fans and, if so, why do you think so?
VF: "We held our first event in Finland and it was really successful. M-1 Challenge 82 took place in Hartwall Arena, one of the largest venues in Finland, located in the capital of Helsinki. Many fans came to watch our promotion's debut in that country and it became one of the biggest MMA events in Finland history. Scandinavia is a very interesting region for us. We have many fighters from Finland and next year we are going to hold another event there.
"We also had a big event in Harbin, China, which was a part of cultural program of Economic Forum. Many VIP visitors and thousands of fans gathered to watch the fights and it was a superb event. China is a prospective MMA market and we are going to work further, featuring more fighters from this country, and promote one or two event a year there.
"Next year, we are going to promote even more events in other countries, planning to hold M-1 Challenge shows in Georgia, Azerbaijan, Kazakhstan, Turkey, China, Finland, Germany and the USA."
What was the M-1 highlight of the year?
VF: "This past year we had a lot of remarkable events and fights, so it's very difficult to choose just one highlight. If I had to choose, the rematch between Alexander Shlemenko and Brandon Halsey was the highlight of the year. Thousands of people in Saint Petersburg on June 1st came to see the rematch and that liver-kick Alexander delivered made the crowd go crazy. In the first fight, Brandon won in 35 seconds, so Alexander wanted to revenge fast and it took him just 25 seconds. That was unbelievable and unforgettable!"
Compared to past years in what areas did M-1 improve in 2017?
VF: "Each year we have more high-level fighters and that is the main difference. MMA has been developing around the world and the competition is always getting tougher. Only the best fighters receive an opportunity to sign a contract with M-1 Global. We have an opportunity to choose the best fighters, increasing the level of fights, to make it impossible to predict the winners in advance. Furthermore, we increased the number of events and TV coverage with some new TV contracts worldwide."
This was your 20th year. When you started 20 years ago did you envision the success M-1 has had in MMA?
VF: "I could not imagine MMA would become so popular. I went through the entire MMA evolution and the past 20 years I've been working on the promotion to make it better each year. The path was not easy because many years ago this kind of sport was considered criminal. Many called it fights without rules and I had to work hard to make people think about it as a legitimate sport."
M-1 added the flyweight division this past year. Why and was it successful in the eyes of fans?
VF: "Flyweight fighters can produce incredible performances. It was necessary for us to create this division because we knew that there were lot of good flyweight fighters. They wanted to fight in M-1 and we made it happen. We already have the first champion and a several tough contenders. In 2018, the flyweight division will be very interesting."
M-1 CHALLENGE CHAMPIONS
HEAVYWEIGHT (265 lbs., 120,2 kg)
VACANT
LIGHT HEAVYWEIGHT (205 lbs., 93,0 kg)
VACANT
MIDDLEWEIGHT (185 lbs., 83,9 kg)
Artem Frolov (10-0-0 (M-1: 7-0-0), Russia
WELTERWEIGHT (170 lbs., 77,1 kg)
Alexey Kunchenko (17-0-0 (M-1: 9-0-0), Russia
LIGHTWEIGHT (155 lbs., 70,3 kg)
Damir Ismagulov (14-2-0 (M-1: 9-1-0), Russia by way of Kazakhstan
FEATHERWEIGHT (145 lbs., 65,8 kg)
Khamzat Dalgiev (10-1-0 (M-1: 7-1-0), Russia
BANTAMWEIGHT (135 lbs., 61,2 kg)
Movsar Evloev (8-0-0 (M-1: 8-0-0), Russia
FLYWEIGHT (125 lbs., 56,7 kg)
Aleksander Doskalchuk (8-1-0 (M-1: 3-4-1), Ukraine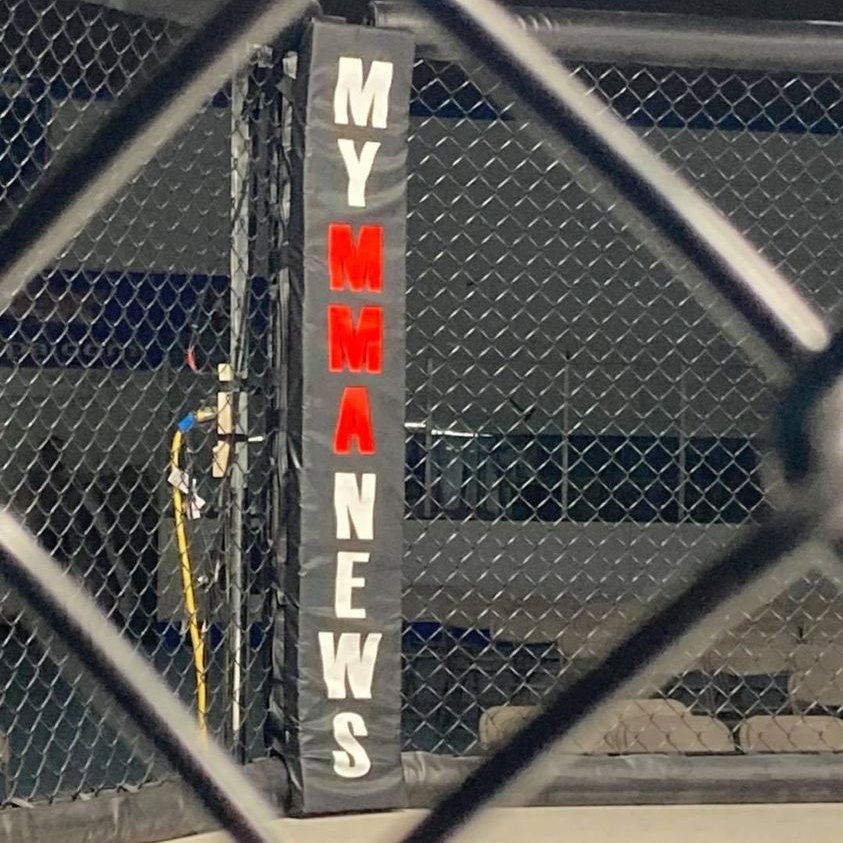 MyMMANews.com – We cover everything from MMA, BJJ, Bare Knuckle, Wrestling, Boxing, Kickboxing, and Judo
News, Opinions, Videos, Radio Shows, Photos and more.