MMA Shorts – Things To Look For When Making A Purchase
Continuing with our recent articles on choosing the appropriate fight gear for you, today we will discuss MMA shorts.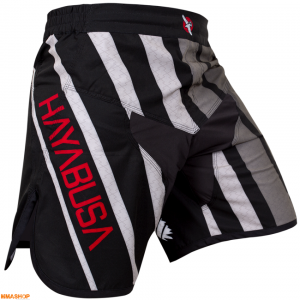 One thing that sticks out in many people's minds is "name brand," but you also want to remember that you are competing in a very physical and very rough sport, so you want something that is going to provide you with flexibility and movement but also durability.  You do not want something that is going to fall apart or rip on the first day of training or after a spin in the washer.
Where to Buy
MMAShop.DK has many different styles and brands for you to choose from to include Venum Fightwear, Hayabusa Fightwear, Punchtown, Kwon, UFC and many more.  For a full list of their fight shorts click here:  http://www.mmashop.dk/mma-shorts
In MMA, as in most sports there is a personal requirement that the shorts provide the athlete with as much movement as possible so that he or she will not be limited in any way. For male fighters, one piece of equipment that you must also keep in mind when purchasing your shorts, is your cup or groin protector.  The added protection can change the size of shorts in which you must wear and it can also change your movement.  Also remember that although uncommon, wardrobe malfunctions do happen, so choose wisely.
Whether you are looking for cool colors or designs, name brands, or whatever, MMAShop.DK has plenty in stock. Some popular designs can include a four-way crotch panel, vertical Velcro closures, split outer leg seams, and external drawstrings.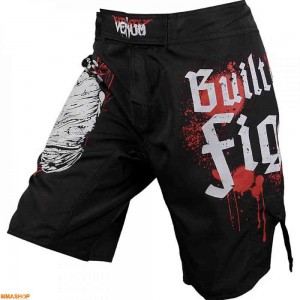 The four-way stretch that makes sure they do not interfere in the execution of exercises such as squats or lunges.
Split seams are a separation down the leg of the shorts. These are helpful when you are grappling as they give you more mobility. They are helpful for striking as they do not restrict you when throwing knees or high kicks. If your shorts never hinder you than you do not need split seams. They are usually for people who have thick thighs.
Grip panels are the newest technology for fight shorts. They are rubber sections that are covering the inside thighs to help secure an opponents limb from slipping.
What to Look For
Ensure that the shorts contain no pockets, and no metal or plastic on the outside.  A drawstring or Velcro front will keep your shorts secure. Pockets are dangerous because somebody's fingers or toes can get caught in them. And any metal or plastic can cut or hurt your training partner.
You are going to want shorts that "breathe" meaning not too thick or heavy and allows for air flow, otherwise you are going to sweat like crazy.  You also want a quick drying fabric.  Chances are, you are going to train more than one day a week and if you sweat it will take some time to dry.  You don't want to show up to the next day's practice in shorts that are still wet from the night prior.
Brands
Here are just a few brands to consider.
Throwdown: A relative newcomer in the world of MMA clothing but have quickly risen to the top in MMA brands. Specializing in MMA T-shirts, MMA gloves and MMA shorts that are suitable for professionals and amateurs alike.
Venum: One of the newer companies in the world of MMA, Venum has grown very quickly in to one of the biggest brands in MMA today. They produce fashionable and well-made shorts that are designed to Brazil. They sponsor some of the UFC's best fighters. Their products are also very durable and long lasting.
Koral: This company makes some of the best grappling shorts in the world. They are made from rip stop fabric so they will last a lifetime. They are very comfortable, and they are also made to the best standards so your guaranteed these shorts will last through all the hard training.
Bad Boy MMA:  Is one of the oldest brands in MMA and is worn by some of the world's best fighters including Mauricio Shogun Rua the former UFC light heavyweight champion. Bad Boy MMA Vale Tudo shorts are still as good today as they were 10 years ago.
Hayabusa MMA: They produce some of the best MMA gear that money can buy. Taking inspiration from Japanese culture

, Hayabusa MMA looks and works well during training and in competition.
For more visit:
http://www.mmashop.dk/blog/mma-reglerne.html
http://www.mmashop.dk/mma-shorts
http://www.mmashop.dk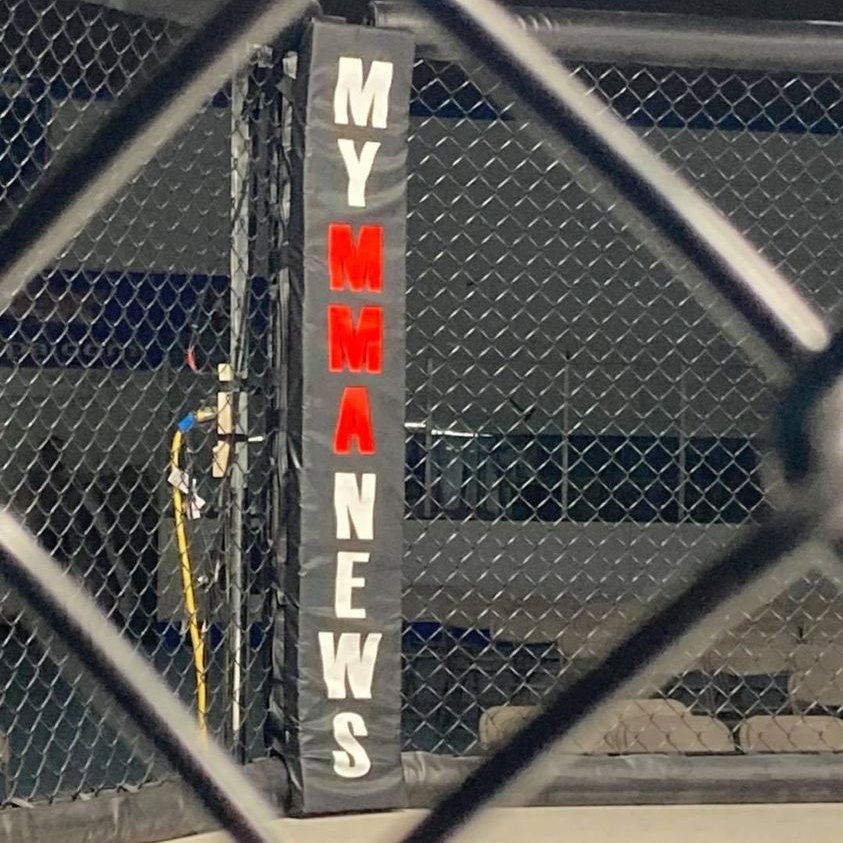 MyMMANews.com – We cover everything from MMA, BJJ, Bare Knuckle, Wrestling, Boxing, Kickboxing, and Judo
News, Opinions, Videos, Radio Shows, Photos and more.