As Ramadan begins, Brave CF looks to inspire and be inspired by its Muslim fighters
The ninth month of the Islamic calendar is one of spiritual reflection, solidarity and devotion. Ramadan is a period where Muslims around the world reflect on their faith, their mission on this planet and look to practice solidarity. For mixed martial artists it is also a time of sacrifice. The self-imposed fasts are made in order to cleanse the soul and practice empathy for the less fortunate. And MMA fighters do it while maintaining a strong training regimen in multiple martial arts plus tough physical training.
As a truly global organization, Brave Combat Federation counts among its ranks several Muslim fighters. Because of this, everyone involved with the organization is aware of the sacrifices and benefits of Ramadan and it has become a relevant period in the event's calendar.
Brave CF also regularly signs athletes from countries such as Brazil, Canada and Mexico, who have limited knowledge of the meaning of Ramadan. That is why the organization takes seriously its task of educating non-Muslims that there's a deeper meaning out there. Athletes who come from different backgrounds and have distinct faiths are being instructed in how that period is beneficial not only for other fighters but for people of Muslim faith around the world.
"We are using the Ramadan period to help raise awareness that this is not just about fasting for fasting's sake. It is a period where we can all practice solidarity, reflect on our accomplishments and try to elevate ourselves from worldly problems to focus on the bigger picture. Brave Combat Federation has been investing in social responsibility and we are looking to do plenty of charity work, with orphans and otherwise", explains Mohammad Shahid, KHK MMA CEO and Brave president.
One of these charity works came in the form of little Brazilian Arthur Lader. He suffers from a rare disease called Spinal Muscular Atrophy (SMA), which causes difficulty in swallowing and sucking; legs weaker than arms; increased susceptibility to respiratory infections; and the accumulation of secretions in lungs and throat. The one-year old had elevated spirits when Brave staff visited him after Brave 3: Battle in Brazil, last March, to deliver a check with all the proceedings from box office tickets for the event being invested on his treatment.
Muslim MMA fighters aren't fazed by the period of fasting, that goes from sunrise to sunset of every day during the ninth month of the Islamic calendar. They work around it, lightening up their training habits or fueling during the night to make it through the day.
Muslim Elias Boudegzdame is Brave's only champion, having been crowned as Featherweight king after a victory against Masio Fullen at Brave 4: Unstoppable, last March. As he prepares to defend his belt for the first time against Brazil's Lucas Mineiro, Ramadan is more important now than ever for the champ, who has the opportunity to be thankful for his accomplishments inside the Brave cage and look forward to his next challenge.
Elias is just one example of how this period can be one of reflection and solidarity. Brave Combat Federation is also using Ramadan to give thanks for an incredible first semester in 2017, where the organization held four amazing events, travelling to Brazil, the birth place of mixed martial arts, and other MMA hotbeds like the United Arab Emirates, India and Kazakhstan, while being watched by over 500 million people worldwide.
As Brave prepares to announce its second semester calendar, the organization is also taking a moment to reflect on their expectations for the latter half of the year.
"We are grateful for what we have done thus far, but we are looking forward to the future. This is a time of reflection, to separate ourselves from little things and focus on the bigger picture. Brave has made it a mission to take mixed martial arts all over the world, to teach its benefits and to help fighters have a chance to shine at the biggest stage in MMA. That is what we want to continue doing for the second half of the year and beyond", commented Shahid.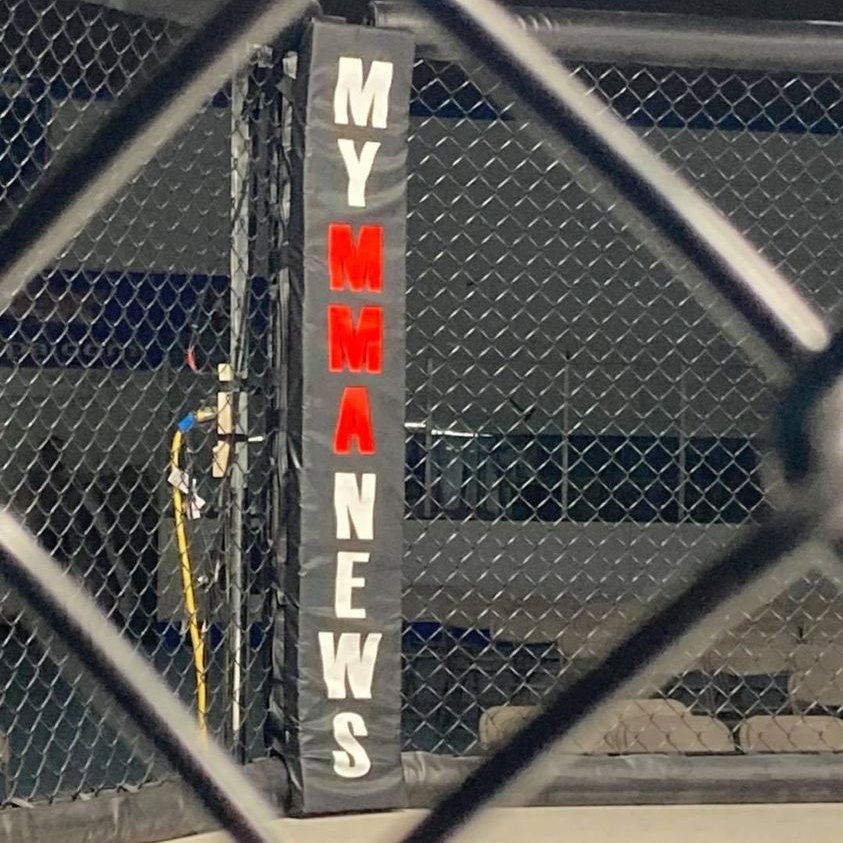 MyMMANews.com – We cover everything from MMA, BJJ, Bare Knuckle, Wrestling, Boxing, Kickboxing, and Judo
News, Opinions, Videos, Radio Shows, Photos and more.