Rescued stray dog named Rousey working to become Police K-9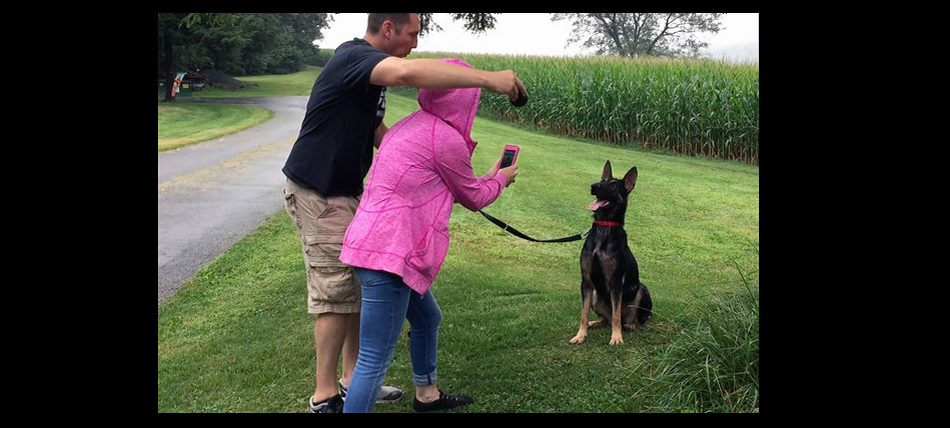 From Robert Moran, Inquirer Staff Writer
Her name was "Hope" – a scrawny German shepherd picked up this summer as a stray in York County. With protruding ribs and thinning black-and-tan coat, she didn't look like much.
But she had spunk and a drive that Carol Skaziak believed might make her an ideal police dog.
Thus began a nine-week rehabilitation project with the ambitious goal of taking a stray of unknown provenance and giving her a future with purpose. It would be an uncertain undertaking with no promise of success.
Throw Away Dogs Project, a Huntingdon Valley-based nonprofit cofounded by Skaziak and SEPTA Transit Police Officer Jason Walters, a K-9 handler, decided to give the undaunted tail-wagger a second chance.
Not knowing much about Hope, including how long she had been on her own, Skaziak renamed her Rousey, after the popular mixed martial arts fighter Ronda Rousey.
Then, she hoped for the best.
In October, after a thorough evaluation and training, Skaziak and Walters delivered Rousey to the police department in Winchester, a community nestled in northern Virginia's Shenandoah Valley.
The journey is far from over, however. She still has to complete six months of formal K-9 training.
Still, Skaziak and Walters remained hopeful – there had been no guarantees that Rousey would make it this far.
Read more at http://www.philly.com/philly/news/20151129_Training_a_stray_dog_to_serve_and_protect.html#HR6ChOCm3aTjH0S0.99