Rising Stars: Five Fighters on the Verge of UFC Stardom with July Wins
Every champion in the history of mixed martial arts (MMA) had to start somewhere. Before reaching the highest stage, fighters must navigate their way through the regional ranks, aiming to achieve the highest accolades in the sport. In the coming weeks, five exceptional fighters are poised to make a significant impact in their respective divisions and potentially secure a spot in a major promotion.
Let's take a closer look at these rising stars who are on the verge of making their mark in the UFC.
Wellington Prado – A Featherweight Phenom
Wellington Prado, a talented 23-year-old Brazilian featherweight, aims to demonstrate his maturity and skill by securing another victory at LFA 162. With an impressive record of 13-2, Prado has showcased his submission skills and recently gained success in striking. Training at the renowned Chute Boxe gym, Prado is poised to make a major promotion and take notice of his abilities.
Born in Itapecerica da Serra, Brazil, Prado grew up in Itapevi. Inspired by his brother, an MMA fighter, he started his journey by learning judo and jiu-jitsu. Prado made his professional debut at the age of 17 and has since finished 11 of his 13 victories inside the distance. His recent knockout wins against skilled opponents have highlighted his evolving striking game.
Prado's youth and exceptional training at Chute Boxe have positioned him as one of Brazil's top budding talents. With a win at LFA 162, he will likely catch the attention of major promotions and take a significant step toward his dream of fighting in the UFC. Considering his talent and previous successes, the MMA fight odds are in his favor as he looks to make a name for himself on the big stage.
Jhon Tacha – Paving the Way for Colombian Fighters
Colombian bantamweight Jhon Tacha is part of a growing wave of Latin American fighters aiming to join the UFC. With a record of 10-2, Tacha possesses a diverse skill set, combining striking and wrestling. He has trained under esteemed coaches like Eric Albarracin and alongside the Pitbull Brothers in Brazil.
As one of the few Colombian fighters in the sport, Tacha is determined to represent his country in the UFC. With seven finishes in his ten victories, including six knockouts, Tacha's aggressive style and technical prowess make him a formidable competitor. As the UFC continues to highlight and sign Latin American fighters, Tacha's potential inclusion in the promotion becomes increasingly likely.
Kris Vereen – The Football Player Turned Welterweight Contender
Kris Vereen's journey to MMA began after a brief stint in professional football. The former college football player tried out for the CFL and landed in the Arena Football League before ultimately venturing into the world of mixed martial arts. Despite starting his MMA career at the relatively late age of 33, Vereen's exceptional athleticism and finishing ability have propelled him to an undefeated record of 8-0.
Vereen's background in football has provided him with a unique set of skills and physicality. His ability to adapt and learn quickly has translated into a 90 percent finish rate, showcasing his dominance in the cage. With an upcoming fight at Peak Fighting 30, Vereen has an opportunity to impress UFC scouts and secure a spot on Dana White's Contender Series.
Jacobe Smith – Wrestling Sensation Eyeing UFC Success
Jacobe Smith, a talented welterweight with a wrestling background, has impressed with his dominant performances in the cage. Born in Muskogee, Oklahoma, Smith excelled in wrestling during his time at Oklahoma State University (OSU). After his wrestling career concluded, Smith transitioned to MMA and trained at renowned gyms like AKA and Fortis MMA.
With an undefeated record of 5-0, Smith has demonstrated his grappling prowess and has made each test in his MMA career look effortless. Now training at Fortis MMA under coach Sayif Saud, Smith feels healthier and more prepared than ever. His upcoming fight at Fury FC 81 will serve as a crucial gauge of his abilities and could solidify his path to the UFC.
Shamel Findley – Hungry Flyweight Ready for the Big Stage
Shamel Findley's journey in MMA began as an accident, but his passion and determination quickly turned it into a career aspiration. After a successful amateur career, Findley turned pro and has since achieved a record of 6-1-1. His relentless fighting style, combined with his ability to finish fights, has propelled him to prominence in the flyweight division.
Findley's upcoming fight at CFFC 122 against an undefeated opponent presents a significant opportunity for him to showcase his skills. With an impressive finishing rate and a hunger for tough challenges, Findley is a promising candidate for the UFC's flyweight division.
Conclusion
These five fighters represent the future of MMA, showcasing their skills and determination as they inch closer to their ultimate goal of joining the UFC. With impressive records and standout performances, they have all the ingredients for success. As they step into the cage in July, the MMA world will be watching closely, ready to witness the rise of these promising athletes.
The journey to the UFC is arduous, but these rising stars are on the cusp of achieving their dreams and le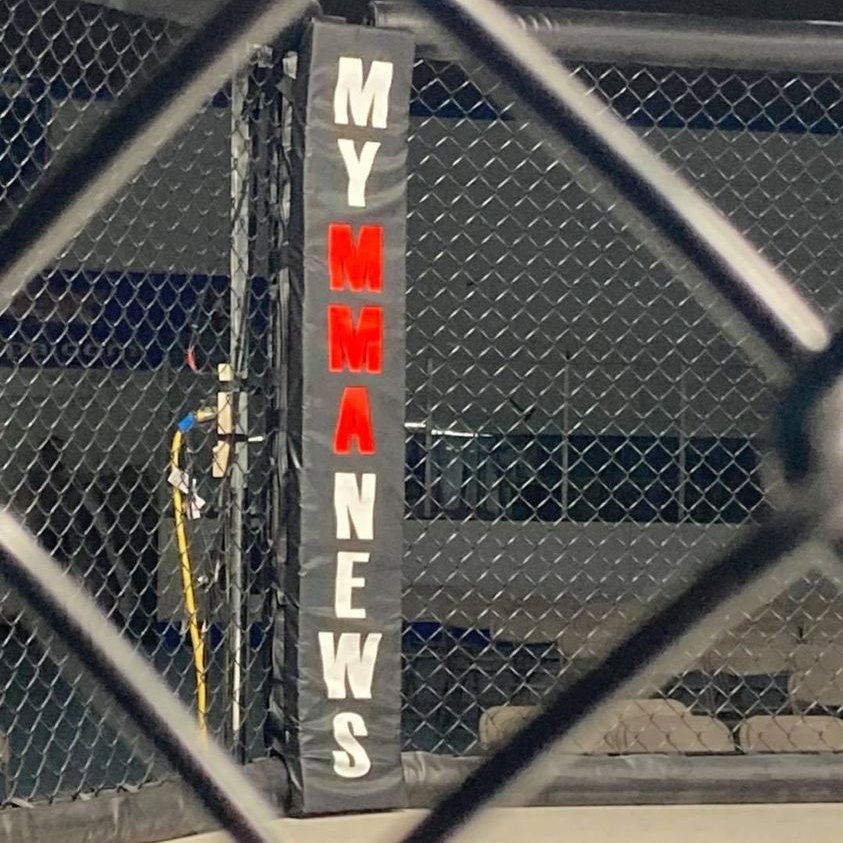 MyMMANews.com – We cover everything from MMA, BJJ, Bare Knuckle, Wrestling, Boxing, Kickboxing, and Judo
News, Opinions, Videos, Radio Shows, Photos and more.