VFC President Ryan Stoddard used to work errands for free tickets to MMA promotion he now owns
Victory Fighting Championship is the premier mixed martial arts organization in the Midwest. Headquartered in Omaha, Nebraska, Victory has provided its thousands of fans with high-quality, competitive, and entertaining fights since 2002.
Victory signed an agreement in 2015 that would allow the organization to broadcast live events on the UFC's digital streaming service, UFC Fight Pass.  This Saturday the organization will hold VFC 58: Cochrane vs. Pitolo at Baxter Arena in Omaha. The card is topped by clash between welterweight standouts Dakota Cochrane and Maki "Coconut Bombz" Pitolo, and will air live on UFC FIGHT PASS beginning at 10 p.m. ET / 9 p.m. CT / 7 p.m. PT.
Before VFC 58 takes place, we spoke with the organization's owner and President, Ryan Stoddard who talks about his promotion's growth and how he came to be in a position of ownership.
MyMMANews – Can you walk us through how you went from being a competitor in the sport of mixed martial arts to owning one of the top shows featured on UFC Fight Pass?
"I was just a local amateur fighter years ago, back in 2007, when I first moved to Omaha.  Even then Victory was kind of "THE SHOW" that everybody wanted to be on. Over the course of time I jut became more attached to the event and go to know the people.  On top of everything else, was asked to manage a couple of friends of mine who were slowly become names in the area.  I actually used to go to Victory events and peel logos off of the old canvases before the new show, just to get free tickets.  So there's always been a love there for Victory until I was asked by the old ownership group in 2010 to come in and run operations to the point where it was offered up to sale for me.  I took a chance and here we are seven years later."
Have you seen significant growth since partnership with UFC Fight Pass and what has that relationship been like?
"They've (UFC Fight Pass) been great to work with.  It's been wonderful from the event perspective of getting access to more athletes and being able to approach more sponsors with access of having the broadcast ability.  All that has been wonderful.  In terms of overall growth, we went from doing traditionally four or five events a year to 12 last year and I think we are going to do 10 or 11 this year.  From that standpoint it has definitely put fuel to the fire and helped us expand quite quickly."
Stoddard tells us that the contract with UFC Fight Pass is in place for five years.  There are roughly three years remaining.
You have the fight coming up on July 22.  You stated that you want to have 10 or 11 shows this year.  When can we expect to see an announcement regarding the second half of 2017?
"We'll have a bunch of dates this Fall.  Just look for us to continue doing what we're doing.  People have been accustom to enjoying the events we put on and I just think we are going to continue to do that and entertain best as possible."
There have a number of fighters either currently in the UFC, or that have fought there recently, that made it to the big stage after going through Victory Fighting Championship.  Is there anyone in particular that you have on your roster right now that you say 'this guy is definitely UFC bound'?  Guys other than the two main-eventing this great card on Saturday night, Dakota Cochrane and Maki Pitolo?
"Yeah, we have a bunch of them.  I think we're more than excited about some of the guys we have coming up.  Some of the guys like Sodiq Yussef, Raufeon Stots, as well as some younger guys we have coming up, all will be in the UFC within a few years."
How large is your staff at any given time?  You probably bring employees on for extra help around the shows, but how many do you employ around the clock?
"We run pretty lean, nothing crazy like Bellator or the UFC, but we work with what we've got.  We make due."
You fought for your own promotion back in 2014.   How did that all work out since you were a promoter?
"Yes, great question.  I basically took the fight just for fun to raise money for Toys for Tots.  It was just a lot of fun.  Just a way for me to stay active.  I had always wanted to fight for Victory and there was my opportunity."
I know you always want your fighters to move on and do bigger and better things should opportunities arise, but when you have so many fighters being able to progress due to all these things such as the new 'Dana White's Tuesday Night Contender Series' or 'The Ultimate Fighter', does it put you in a bind as a promoter where you build up a star or a champion and then the next day they may get the call to the UFC?
"No, not at all.  That's what we actually are here to do.  That's the entire idea behind what Victory is, to help get behind these guys and help them achieve their dreams and get to the next level."
What can we expect at VFC 58, July 22 in Omaha?
"Same quality action as before.  We try to do the best that we can for our fans, make sure they are entertained, and in all honesty we have a lot of really good matchups for the show on July 22.  The main event alone is just going to be an absolute blast.  Get buckled in and prepare for some excitement."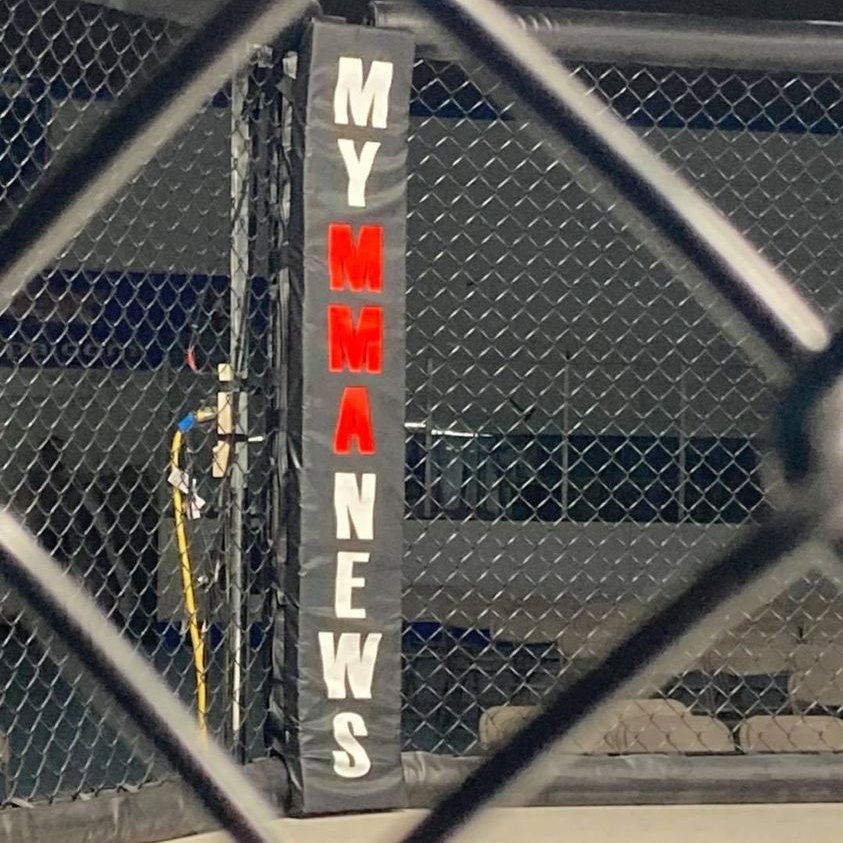 MyMMANews.com – We cover everything from MMA, BJJ, Bare Knuckle, Wrestling, Boxing, Kickboxing, and Judo
News, Opinions, Videos, Radio Shows, Photos and more.