SuperFight Grappling Association launches December 9 in Philadelphia
Art of War Cage Fighting promoter Mike Bickings will hold AOW 4, December 8 from the 2300 Arena in Philadelphia, Pennsylvania.  Returning on the card will be Philly MMA legend, Will Martinez who headlined AOW2 in June, defeating Sharif Jones in what was one of the most hyped fights the region has seen.
Martinez will meet Jeremy Pender, but the fight will not headline the organization's return to the City of Brotherly Love.  Instead, Martinez will fill the co-main event spot.
I spoke with both Bickings and Martinez to discuss AOW4 plans, and the birth of their new project, SuperFight Grappling Association.  Visit superfightphilly.com to register and find out more.  Continue below for details on the launch.
LISTEN BELOW:
Will Martinez talks return after announcing retirement
"Fight camps at my age area really hard and to go out there and fight someone, 12, 13, younger than me, and I'm able to hang in there and compete at a really high level, it kind of motivates me to just keep going as long as I can.  When I go out there and perform to the best of my abilities, I feel like I can still hang out there with some of the best guys around, and that keeps driving me back.  It keeps driving me back to training, driving me back to the cage.  Who knows?  1, 2, 3, 4, more.  As long as I stay healthy I may just keep riding this out until I can't do it anymore."
Mike Bickings details AOW4
"Main event is going to be the return of Jesus "Chavo" Martinez against Tony Parker.  That is a fight that was supposed to happen once before.  There was an issue with the weight and everything is worked out now.  It's a 195-lb. catch, no issues, no confusion.  These guys are going to go in there and I'm really excited to see who is going to win this one because both guys are veterans.  I saw Chavo last week and he looks like he already lost about 30 pounds.  It looks like he is going hard.  He's going to be ready.  Tony is always ready, so I'm really excited for that fight."
Will Martinez talks about fighting on card with brother, Chavo
"It won't be the first time that we fought on the same card. This will actually be about the 7th or 8th time we have fought on the same card.  It comes to a point where the mindset it on your fight, and you only focus on what happens.  We're seasoned veterans.  We each have over 10 pro fights, and 6 or 7 amateur fights, so we've been through this before.  I wanted to go first so I can fight and then be in his corner and support him because he's been out for a while.  Regardless of what happens in my fight he is going to be ready for his fight.  We've done it a bunch of times before.  It's nothing new to us."
The Announcement
"I did some talking and brainstorming. I'm really enjoying these grappling competitions.  There's always a ton of people there, guys are competing super hard.  There are a lot of guys that are trainers, but they are not cage fighters. That's no knock against them. Some guys specialize in ground work. Some guys specialize in Muay Thai.  There are Muay Thai fighters that have never gotten into the cage.  So everybody does what they do, and they do it very well.  The grappling aspect is something that I always have been infatuated by it……. I want to these grappling tournaments and put the Art of War buzz behind them.  I think my specialty is promotion, building things up and making shows fun.  I think that very well.  It's going to be called SuperFight Grappling Association.  I went to Will, who I have a ton of respect for, especially in the grappling game, aside from being an MMA icon, this guy is fantastic with grappling.  He commands a ton of respect and I think he is the ideal matchmaker.  Will Martinez is going to be our matchmaker.  I want to bring fun to the fights.  It's not going to be a tournament.  It's going to be grappling matches.  I'm really excited about bringing in some of these guys that I was never really able to work with, who weren't cage fighters.  Being able to finally work with them, do some promotion, put some hype behind their names."
Timeline
"If we do an MMA event on a Friday, we will do a grappling show on a Saturday," Bickings said.  "Or if we do something on a Saturday, we will follow it up on a Sunday. What we want to do is make these like full, super weekends.  You are going to have MMA one day, grappling the next.  It's going to more fun for the fighters, fans, even the folks coming out, the sponsors.  We are going to be offering two-day packages, better deals for sponsors.  It's a real exciting time.  It kicks off December 8 and 9."
Get paid
"What I'm super excited is, finally jiu-jitsu practitioners are getting paid to compete," Martinez said.  "There's several tournaments out there that only the elite of the elite get to grapple for a grand prize.  It's usually and eight man bracket.  This promotion we are going to try to make everyone that competes, money.  If you are a grappler, for example the last two promotions competed for I got paid for and those were the first two grappling events I got paid to compete in.  I've been grappling for years.  It feels good to get up there and perform in front of your students.  It is a different fan base a little bit, grappling versus MMA.  To kind of get both of them excited about grappling and MMA in the same weekend is really great.  I'm super excited to support this because I can make grapplers money and that's what I want.  I want to make these guys money off of their matchups. It's only one matchup so they get to be prepared, they get to know who their opponent is.  I think that is what makes the matchups so great.  It's not like a tournament where you have to go pay and it becomes a $500 day to go into a bracket where you don't know who the guy is you are facing, where he's from, or what he is capable of.  You get to prepare like it's an MMA event, walk out there like it's an MMA event, but it's not.  It's grappling.  You get to that in front of the whole city, and they get to see your skill set, and you can get paid.  You can't beat it.  It doesn't matter what belt, rank, kids, teens, blue, purple, brown, black, gi, no-gi.  Just sign up on the link and we'll start getting these matches made.  The more promotions like this, the more money grapplers can make.  More promotions are coming every other month and grapplers are getting on there. That's $2,000 or $3,000 to support your training, your food, diet.  It's not only MMA guys getting paid anymore.  I definitely want to see grapplers getting paid.  This is the way of the future.  Let's ride it.  Let's keep this strong.  The only way to do that is by grapplers supporting them.  Let's make 2, 3, 4, let's make it every other month.  Grapplers are vying for an opportunity to show their skillset and an opportunity to make a ton of money."
Rules
"It will be submission only," Martinez said.  "If there is no winner, depending on what bracket you are in, five, six, seven, eight minutes, then it will go through scoring from three judges.  I think that is the best format for grapplers to show their true arsenal, and not losing by an advantage or not losing by two points.  Just being able to showcase their skillset.  It will be time based.  You get a certain time and then it will go to the judges.  The same format that all the other grappling tournaments are using out there now.  We're not reinventing the wheel.  We are trying to keep everything the same so that we won't get used to a particular rule set and everyone shines even more after a few of these tournaments."
Competitors lined up yet?
"We have, but I would rather until everything is finalized, keep that to ourselves," Martinez said.  "We are working on a really good main event.  Once this once launches we will try to make the best matchups that we can, to give to the fans."
"What makes me comfortable, is that Will has a passion for grappling," Bickings said.  "You can just hear it when he talks about it.  We are going to do our best each show.  There may be some things we want to tweak and Will is going to pay close attention to all this stuff.  If he says, 'we should do this, we should do that, this can be done better,' there are going to be things we are going to tweak and put on the best show for fans.  I am really excited to be just working with someone who understands the whole grappling game like that and be able what I bring to the table as far as promotion.  I think it is going to be really fun and I'm really happy about the team."
Sign ups
"There is an online form to fill out at superfightphilly.com.  The online form will go to Will and he will match competitors based on your experience level, belt level.  Another good thing that I like about this is that it is not just adults, there are kids that are going to be competing as well.  If you are a young BJJ practitioner or wrestler, whatever your thing is, you will be able to compete as well.  Everyone is going to be matched evenly and fairly.?
Don't forget, Will Martinez fights the night before the launch of SuperFight Grappling Association.  Info below.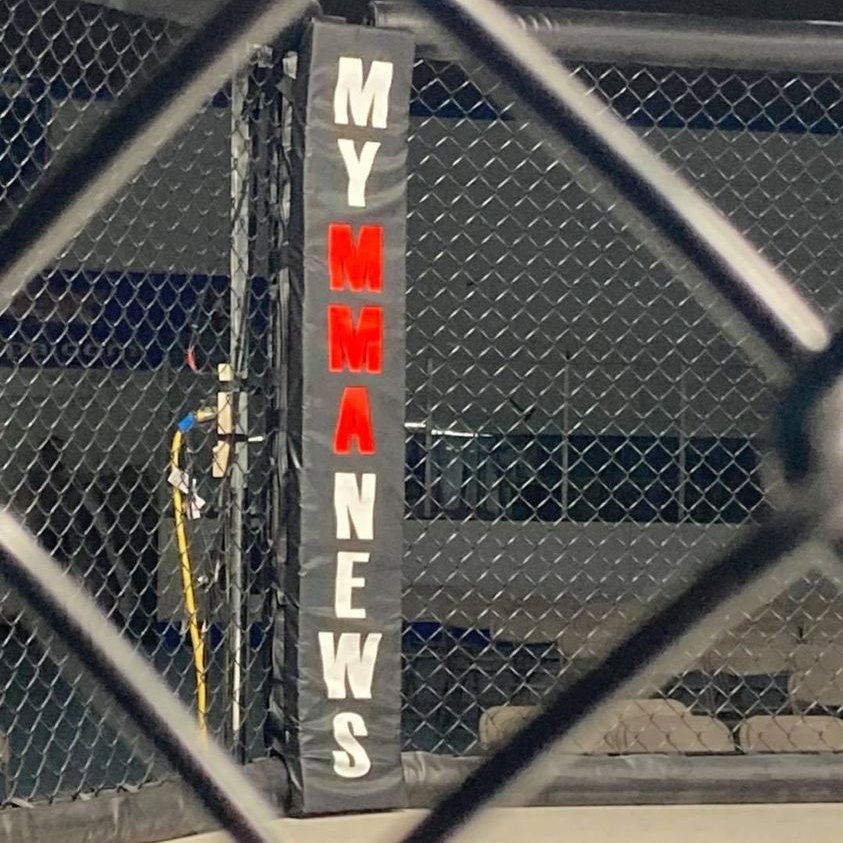 MyMMANews.com – We cover everything from MMA, BJJ, Bare Knuckle, Wrestling, Boxing, Kickboxing, and Judo
News, Opinions, Videos, Radio Shows, Photos and more.