WATCH FOR FREE – DSF Kickboxing Challenge 12: Warsaw – today on DSFLIVE.com (New York 1 PM, London 6 PM tonight)
In a short period of time DSF Kickboxing Challenge grew into a leading kickboxing organization in Poland and one of the best in Europe. Today's edition – DSF Kickboxing Challenge 12: Warsaw – will be available internationally for free at DSFLIVE.com. There are 8 professional fights on the card – one muay thaicontest and seven exciting K-1 battles, including two championship fights for DSF Kickboxing Challenge title.
Kickboxing fans around the globe will again be given unique sports atmosphere of the Warsaw Champions Restaurant, where the DSF Kickboxing Challenge 12 will take place later tonight. This evening we are going to witness two extremely interesting battles for championship belts, as well as the long-awaited return of Daniel Omielanczuk who comes back to fight under K-1 rules after finishing his contract with UFC.Also on the card is the trilogy fight of the Polish hip hop superstar Juras Wronski who is going to face DSF Eliminator tournament winner – Piotr Sokol.
In the main event of the eveningKamil Jenel (23-5) defends his 81 kg title against Belgian-based Romanian-born warriorMircea Eduard Andronache (15-6-1). 32-year-old Jenel who never shies away from any challenge, won the championship belt just two months ago afterbeating previously undefeated Kamil Ruta (10-1). Talented Ruta fights on the undercard tonight and if the former amateur World Champion looks impressive, the rematch might be next.
In the co-main event, excellent Belarusian strikerPiotr Romankevich (24-4) will defend his trophy against the experienced Daniel Claude Lentie (64-10-2) from Cameroon. Romankevich, multiple World Cup tournaments winner and amateur World Champion, also won the belt this year after upsetting local star Michal Turynski – WAKO PRO super heavyweight World Champion.
A great treat for martial arts fans will be the long-awaited DSF Kickboxing Challenge debut of Daniel Omielanczuk (14-2). The Warsaw based fighter returns to the roots after many years of fighting exclusively in the UFC. His first rival in K-1 will be well-known British strongman Oli "The Spartan" Thompson (17-10 in MMA, 2-0 in boxing and 1-0 in K-1), who has been successfully competing in MMA, boxing and kickboxing since 2009. 36-year-old Thompson has already fought in UFC, Bellator and KSW. He promises to give Omielanczuk a cold welcome in Poland, but Daniel welcomes the challenge "since he's always been a striker, not a grappler".
The DSF Kickboxing Challenge 12 will also be complemented by a fascinating trilogy between the Warsaw rapper "Juras" Wronski (9-1) and the winner of the DSF ELIMINATOR tournament – Piotr Sokol (11-6). In the previous two fights, Juras won, but in the rematch at the DSF Kickboxing Challenge 10, the hip-hop star was knocked down and barely survived the following onslaught. The archrivals will finally solve their long-going conflict and this time it needs to be decisive.
Netherlands-basedDawid Kasperski (20-6-1) of TEAM Holzken, who's won a gold medal at the World Games 2017 in Wroclaw, will fight for the second time in DSF Kickboxing Challenge.If he is to win, the championship title fight at 86 kilograms might be next, but strong Frenchman Mehdi Bouanane (22-7), who won the final tournament of Enfusion Reality in Thailand, will do his best to spoil the event for Kasperski.
"It is by far the strongest fightcard in our history" – said Robert Zlotkowski, former kickboxing World Champion and matchmaker of DSF Kickboxing Challenge. "Two championship fights, Omielanczuk's debut, the trilogy between Juras and Sokol and another performance by Dawid Kasperski, 2017 World Games champion. Without a doubt this event is a real treat for K-1 fans, and this is only an introduction to what we have prepared for you in 2018!" – Zlotkowski promised.
DSF Kickboxing Challenge 12: The Best Of The Best II FIGHTCARD:
Muay Thai professional fight (3 three-minute rounds):
M-T (67 kg) Sebastian Janiak(4-3) vs. Mateusz Janik(5-3)
Preliminary Fights: (3 three-minute rounds):
K-1 (65 kg) Murat Azerbiev(6-5) vs. Alexei Fedoseev(27-3)
K-1 (81 kg) Kamil Ruta(10-1) vs. Dawid "Mirko" Mirkowski (13-4)
K-1 (75 kg) Piotr Sokol(11-6) vs. Juras Wronski(9-1)
K-1 (86 kg) Dawid Kasperski(20-6-1) vs. Mehdi Buoanane(22-7)
K-1 (+91 kg) Daniel Omielanczuk(14-2) vs. Oli Thompson(1-0)
DSF Kickboxing Challenge Title Fights (5 three-minute rounds):
K-1 (+91 kg) Piotr Romankevich (24-4) vs. Daniel Claude Lentie(64-10-2)
K-1 (81 kg) Kamil Jenel(23-5) vs. Mircea Eduard Andronache(15-6-1)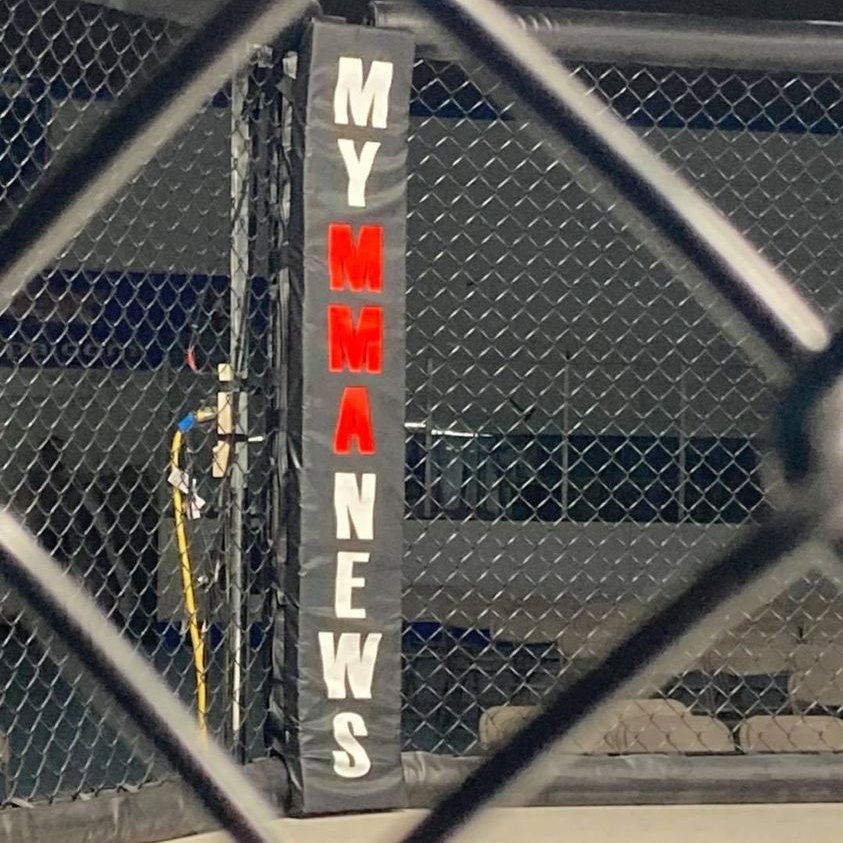 MyMMANews.com – We cover everything from MMA, BJJ, Bare Knuckle, Wrestling, Boxing, Kickboxing, and Judo
News, Opinions, Videos, Radio Shows, Photos and more.