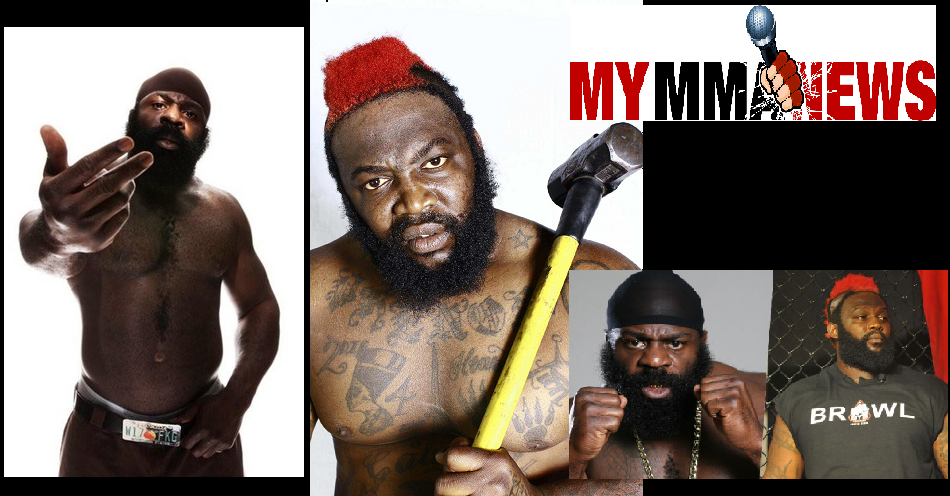 This past Friday at Bellator 145, two fights were revealed for an upcoming Bellator fight card. The one we are going to focus on in this piece was the announcement of internet sensation Kimbo Slice vs. Dada 5000.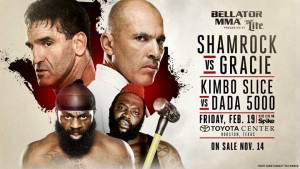 By now everybody knows who Kimbo Slice is as the former "Youtube celebrity" turned into a professional boxer and mixed martial artist, even appearing on the UFC's Ultimate Fighter reality show and now headlining Bellator MMA fight cards.
But who is the man nicknamed Dada 5000?
The answer is simple.  Dada 5000 is also an internet sensation.  At one time he served as Kimbo's bodyguard and just like Kimbo began fighting in backyard brawls.  His real name is Dhafir Harris and he too is now a professional mixed martial artist with a 2-0 record.
According to a new film called "Dawg Fight" which depicts the life and sport that the two men brought to life in the Miami suburbs, Dada says that he was snubbed by Kimbo after they felt threatened by his presence.
Word about Dada 5000 reached director Billy Corben, best known for "Cocaine Cowboys" and ESPN's "30 for 30" film series documentary "The U," and he decided to tell the story of the underground fight scene in "Dawg Fight."
Dada claims that his fights were never used on the DVDs or online because they were too brutal and Kimbo and company felt that Dada would take the spotlight from Kimbo who was rising in stock.
So, Dada went off on his own and started his backyard fighting organization with his own rules.
The average ring is 16′ x 16′ however Dada 5000 set his up to be 12′ x 12′
"It's specifically designed by us to eliminate running and encourage confrontation."
The rules:  Bare knuckles, no gloves, no rounds, no time limit, no groin strikes, and no shots to the back of the head.
You can watch a trailer for Dawg Fight below.  Just like UFC commentator Joe Rogan said, Billy Corben, you killed it.  The documentary is really entertaining.  Head over to NetFlix and rent your copy today to form your own opinion.
According to Thomas Molloy, Executive Director, Florida State Athletic Commission, "Fighting the backyards or back streets, warehouses or wherever they find a place to fight is unsanctioned, and unsanctioned means you have non qualified referees, judges, physicians.  And participating in it you can get a second degree misdemeanor, and promoting it you can get a third degree felony charge."
"Somebody gets killed there, there's gonna be two people going to jail, at least, for murder" Molloy said.  "That would be the fighter that fought him and killed him, and the promoter who put the fight on."
The fights were illegal and eventually shut down by police. There are videos of the backyard brawls that both Kimbo and Dada 5000 were involved in, floating all over the internet.
Dawg Fight gives an in depth look at how the fights are run and how the local community comes together for the action.
Dada 5000 and Kimbo Slice will fight February 19, 2016 in Houston, Texas.
Follow Dada5000 on Twitter at @therealdada5000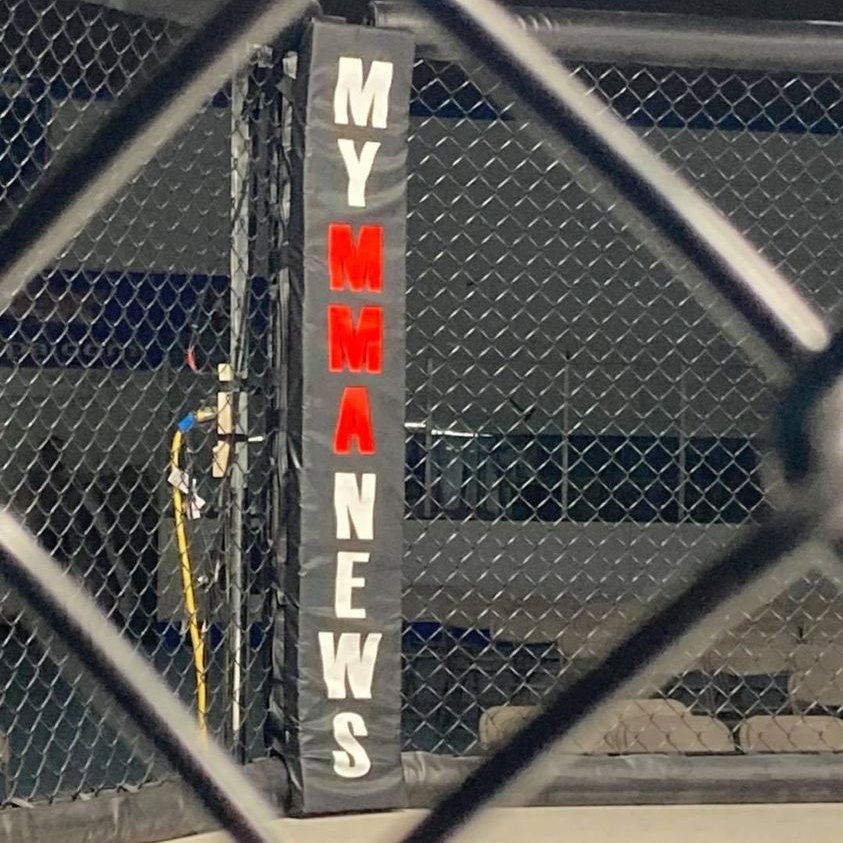 MyMMANews.com – We cover everything from MMA, BJJ, Bare Knuckle, Wrestling, Boxing, Kickboxing, and Judo
News, Opinions, Videos, Radio Shows, Photos and more.