Will Conor McGregor be in Tampa for Bare Knuckle Fighting Championship 6?
Bare Knuckle Fighting Championship takes place June 22 at the Florida State Fairgrounds in Tampa, Florida.
When it comes to Conor McGregor it is almost impossible to determine the famed fighter's next move.  'Mystic Mac' can be illusive, unpredictable, and at times, deceptive.
This Saturday, the former UFC champion's good friend and training partner, Artem Lobov will headline Bare Knuckle Fighting Championship 6 as he meets boxing sensation Paulie Malignaggi, in Tampa.
Malignaggi and McGregor have a storied history together.  The former UFC champion brought Malignaggi in as a sparring partner to help prepare McGregor for his blockbuster pro boxing debut against Floyd Mayweather Jr., several years ago.  Their time together would be brief and eventually lead to them becomes foes with a very public display of discontent for one another.
As tensions would rise between McGregor and Malignaggi, Lobov would fold into the mix and became intertwined into the growing hatred between both parties.
Just a few cards into the still very young, but popular BKFC promotion, Lobov was granted his release from the UFC and would sign to compete in bare knuckle.  His debut in April produced one of the year's best fights as he took on another former UFC combatant in Jason Knight.  Lobov would win a decision in one hell of a battle that night.
With the win came the set up for the biggest fight of his life, a bout with Malignaggi who had just signed to the promotion.  The timing was perfect and promoter David Feldman knew he had a blockbuster on his hands.
"The main event here is a highly anticipated battle," Feldman said. "This is the biggest bare knuckle fight in history."
The buildup will only continue to intensify as we get closer to fight night, but the looming question is:  Will Conor McGregor be involved?
If history has told us anything, McGregor is loyal to his friends, as we all witnessed in Brooklyn at UFC 223.  McGregor arrived at the UFC's media day and went ballistic, injuring fighters and staff workers as he attempted to extract revenge on Khabib Nurmagomedov who had confronted Lobov earlier in the week.
McGregor would eventually pay for his crimes, but if the man did it once, will he do it again?  Let's not forget the time that Conor attended a Bellator show not long ago and had a brief altercation with referee Marc Goddard after McGregor entered the cage following a win by friend, Charlie Ward.
When it comes to friends, Conor is as loyal as they come.
Malignaggi recently attempted to hit Lobov with a microphone during a press conference, spit on him during a faceoff, and of course, spit on a mural dedicated in McGregor's honor.  How much will Conor allow Paulie to get away with?
It is no secret that UFC President Dana White is not a fan of the bare knuckle promotion, so he may have already kindly asked McGregor not to appear on Saturday, and help promote the event, but will Conor listen?
It was just one day ago that McGregor put an image up on his Instagram… the location… Atlanta, Georgia, not very far from Tampa where the Bare Knuckle Fighting Championship 6 fight will be held on Saturday.
Could it all be a coincidence? Sure… but knowing Conor, he's going to want to have words with Paulie Malignaggi.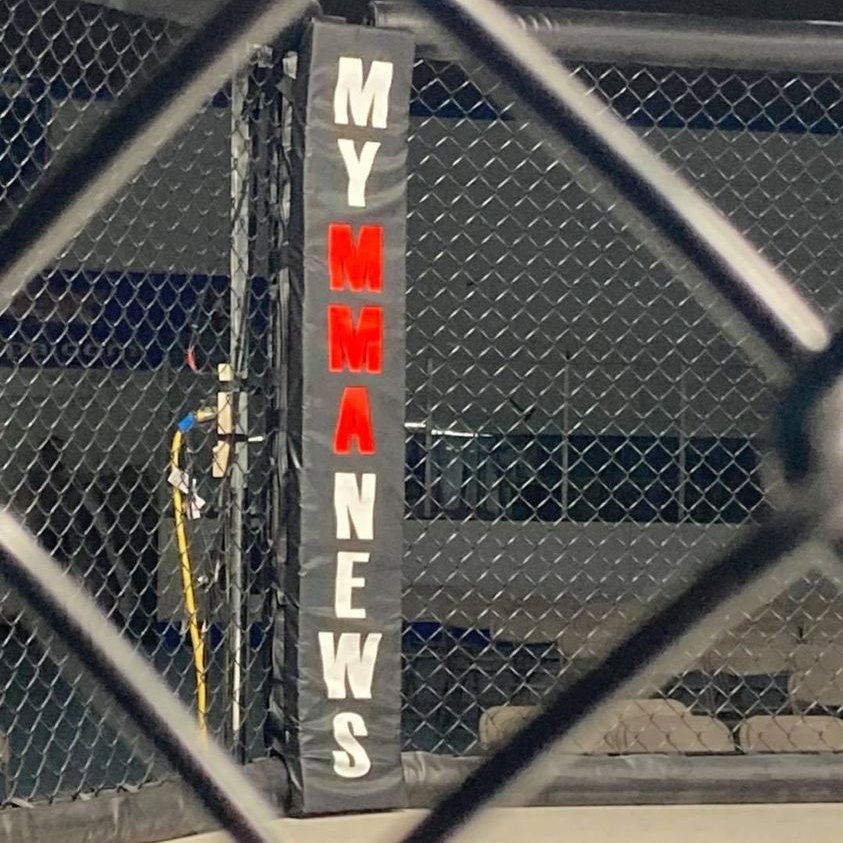 MyMMANews.com – We cover everything from MMA, BJJ, Bare Knuckle, Wrestling, Boxing, Kickboxing, and Judo
News, Opinions, Videos, Radio Shows, Photos and more.