WWE star Sheamus talks feud with UFC's Conor McGregor
Irish wrestling superstar Sheamus would love to take on Conor McGregor in a Croke Park showdown.
The three-time WWE world heavyweight champion was previously embroiled in a Twitter spat with UFC star McGregor over their respective sports.
And while Sheamus concedes that he has a weight advantage over McGregor, he reckons a clash between the pair in the Dublin GAA HQ would make for epic viewing.
He said of their rivalry: "He was having a go at WWE in these interviews he was doing.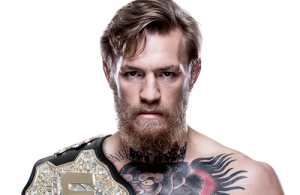 "The first couple of times I let it go but then I decided to have a bit of craic and banter with him. If someone's going to have a crack, that's fine.
"Would I take Conor McGregor? No, he's a lot shorter than me. I don't think we'd be allowed fight — a heavyweight and a lightweight.
"Would I take him (if I had to)? Absolutely. Course I would. No one could take me. No one's better than me. I could walk over anyone."
Sheamus, who battered wrestling rival Randy Orton at SummerSlam 2015 in August, said: "We might be able to sell Croke Park out. I wouldn't waste (our fight) on a scrap in Temple Bar, I'd waste it in Croke Park."
Read full interview with the Sun here