Acumobility products help increase movement for BJJ and MMA competition
Millions of people around the globe suffer from back pain which can hinder the way they move and or react.  As someone who often experiences low back pain that extends to the hips and down to my feet, I am always on the lookout for a product that may help give me that few minutes or even a day of extra comfort.
That is when I saw UFC flyweight fighter Ashlee Evans-Smith posting about Acumobility on social media.  I decided to reach out to the company to find out more about their unique line of products that included a mobility ball, ultimate back roller, eclipse roller, and other products.  With a well known fighter like "Rebel Girl" using the product, I wanted to see how their tools could help those competing in Brazilian Jiu-Jitsu and or mixed martial arts.
Brad Cox and Dr. Sonia Pasquale are the Co-Founder's of Acumobility.
Dr. Pasquale is a Chiropractor, Licensed Acupuncturist and Movement Specialist. Cox is a Licensed Acupuncturist, Movement Specialist, and Lifting Coach.
Cox talks about the company's mission and how it relates to athletes such as those that compete in BJJ and MMA.  
Listen below:
We then began talking about some of the products.  After giving several of these a shot, I am 110% confident that if used properly, Acumobility can help you achieve greater flexibility and movement which in turn will help with your athletic desires.
Mobility Ball
Specifically designed for Active Mobilization
Provides a deep and targeted trigger point release
Cox and his team sent me two mobility balls and an ultimate back roller.  Man, did I fall in love?
On the first day of use, I put one of the mobility balls at a point on my left hip.  Not going to lie, it was a little painful as the pointy, yet rubberized ball dug in. A technique where you put the muscle through its full range of motion as the ball stays in place on a specific trigger point, for a deep and effective release. I let the ball sit there for a good 30 seconds or so, moved around slightly, and then pushed on my right hip as to crack my lower back.
Wholla!!!!!
What resulted next was the best back crack I can remember in recent memory. I was able to stand up a little taller, and I just felt this huge pressure lifted up off my lower back.
Cox talks about active mobilization below.
Listen below:
Utlimate Back Roller
(see main photo – large image above)
Next up was the Ultimate back roller.  This thing, I absolutely love.  It's much better than just a regular foam roller.  It's almost a full foot off the ground so it gives you more height to bend.
The patented staggered bump pattern allows you to feel deep pressure in the muscles on either side of the spine. The bumps help to release knots and trigger points as well as enhance lymphatic drainage as you roll. The bumps are set very high so they can dig deeply into your muscles!
Eclipse Roller
Another great tool that Acumobility has released it the Eclipse Roller. The 5 pressure strips allow you to target 5 different muscles at the same time. This means that you can effectively roll your entire body 5x faster than a traditional roller that has only 1 contact point.
Cox talks about the Eclipse Roller below.
Listen below: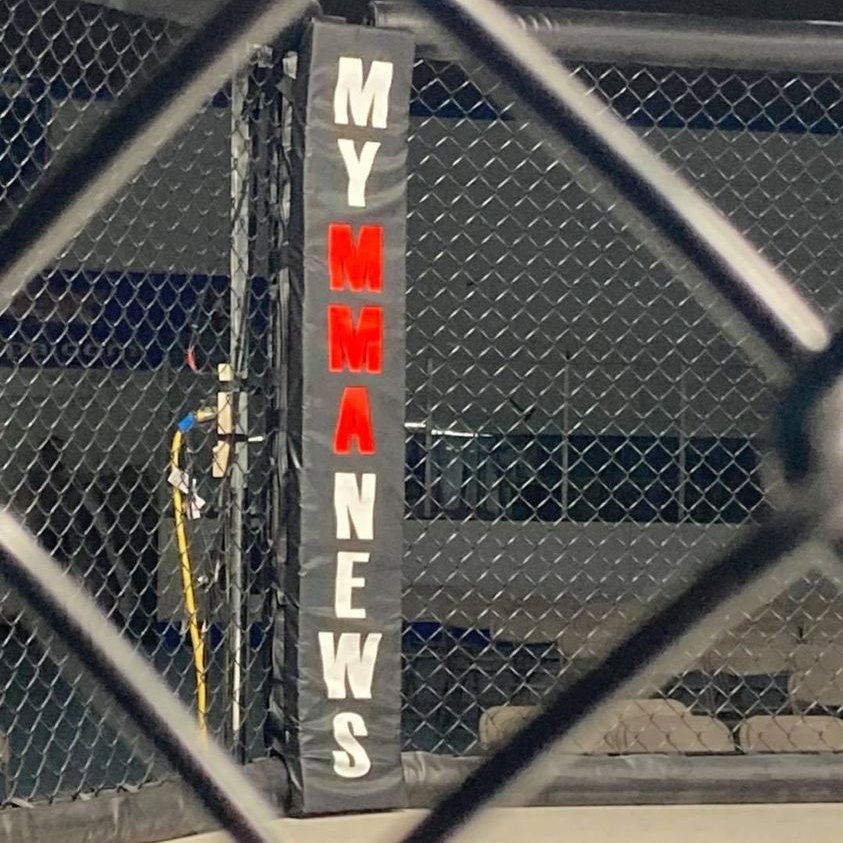 MyMMANews.com – We cover everything from MMA, BJJ, Bare Knuckle, Wrestling, Boxing, Kickboxing, and Judo
News, Opinions, Videos, Radio Shows, Photos and more.