Alfred Leisure warns fighters of risk following brain injury
Alfred Leisure (6-2) was in the fight of his life, but it was the result of what happened inside the cage that put the 38-year old fighter in a position where he has to decide whether combat sports competition is worth risking his life for.
It was the turn of a new year and new decade.  Leisure was competing at Ohio Combat League 5 on January 4, taking a fight with Corey Dulaney to a split decision loss.  Never did he contemplate that it might be the last time he would compete in professional mixed martial arts.
"The fight was a pretty good fight. I can't exactly tell you when I got hurt because I never felt rocked or hurt by any punches or being slammed," Leisure said.
"But I'm thinking the injury had to come from a slam. I can remember in the second round looking up while on my back, and everything spinning real fast. The only thing I was thinking was, 'why was I was spinning like that?' It went away but came back in the third round when I was able to sweep him and end up on top."
While his recollection of the events may be hazy, Leisure recalls something being off, something not right.
"I remember someone yelling, 'you gotta finish.' But everything was spinning so fast but towards the end it went away. I kind of let it go thinking I was just in a tough fight and just got tired.
"After getting my leg stitched up and getting paid for the fight, I left, drove home, and felt fine until later that night. I laid down and the spinning got real bad anytime I lyed down to one side. I then started getting sick."
At this point, that is when Leisure started to get worried.
"I was then thinking maybe I was just getting sick. I thought just my luck," he said. "This happened until about five in the morning, Finally, I was able to sleep almost sitting up. I woke up and everything was spinning so bad, I didn't know where I was. My girlfriend had messaged Vern Reynolds , the fight doctor that I'm close friends with, and he said I should go to the Emergency Room. We went to doctor's office and they did a cat scan and came back and told me I had a brain bleed that they were rushing me to Riverside (Hospital)."
"That's when things got scary," Leisure said. "After the first scan there they said the bleeding had stopped and that we would be there overnight and it wouldn't require surgery, which was great news. The scan after that, they were amazed at how fast it was healing."
"Before bed they did an MRI with contrast," he continued while explaining the ordeal. "We didn't get results until the next morning, when they said that basically it was a severe concussion and that there was an abnormality on my brain that's been there since I was younger, which had me confused because a brain bleed and concussion are a pretty big difference I would think."
That's when Leisure began to question whether the injury was a result of the most recent fight, or if the fight had just brought old injuries to new life.
"I've never been knocked out in fight, thankfully," he said. "But I'm sure I've been concussed a few times but never felt effects like these. The way things would spin and getting sick was horrible. And the fact that I didn't feel like I got hurt in the fight or anything that would of told me I needed to go to the doctors was odd. But being a fighter, you over look a lot of things. It could have gotten really bad, I was lucky."
Leisure feels that he is lucky to be alive, lucky to have caught it when he did, and not further down the road.
"Just goes to show you don't have to be knocked out or rocked to have a concussion or something worse," he said. "I've been around fighting for years and really never knew the signs to look for, and probably wouldn't have went to the doctors if it wasn't for my girlfriend and Vern Reynolds. I would have chalked it up to being sick."
Doctors recommend that Leisure take it easy and not rush things.  Most medical professionals would likely tell him to hang up the gloves and never compete in mixed martial arts again.  But the fighter in him is not so sure.
"As far as recovering, it's just rest," he said. "No working out, which is hard. I tried to and I was three minutes in and got over heated. I know I didn't get out of shape in three days.
"I just can't wait to get better answers on what really happened."
Future is Uncertain
"You know being in the back of the ambulance, thinking about everything on the way to Riverside, I told myself if I got out of this, that I wouldn't fight again. But the doctors gave me an opening, telling me it was possibly just a severe concussion.
"It really all depends on the finally results. Trust me I wanna fight but I also gotta be smart. Time will tell. It's so hard to walk away definitely after a loss."
Following the interview, Leisure had another medical appointment.  He told us that doctors cannot rule out that there wasn't a brain bleed.  The MRI showed that he had sustained a severe concussion.
"It definitely scared my daughter cause about two years ago I was in the hospital with her where she had to have brain surgery for a tumor on her brain. But she is doing really good I don't think they want me fighting again but they will have my back either way."
Advice to Other Fighters
"For the younger fighters,  just be aware that just because you didn't get knocked out or rocked doesn't me something can't go wrong with your head as far as concussions and or worse. If you're feeling dizzy and getting sick, or your eyes are having trouble focusing, you might want to get it looked at."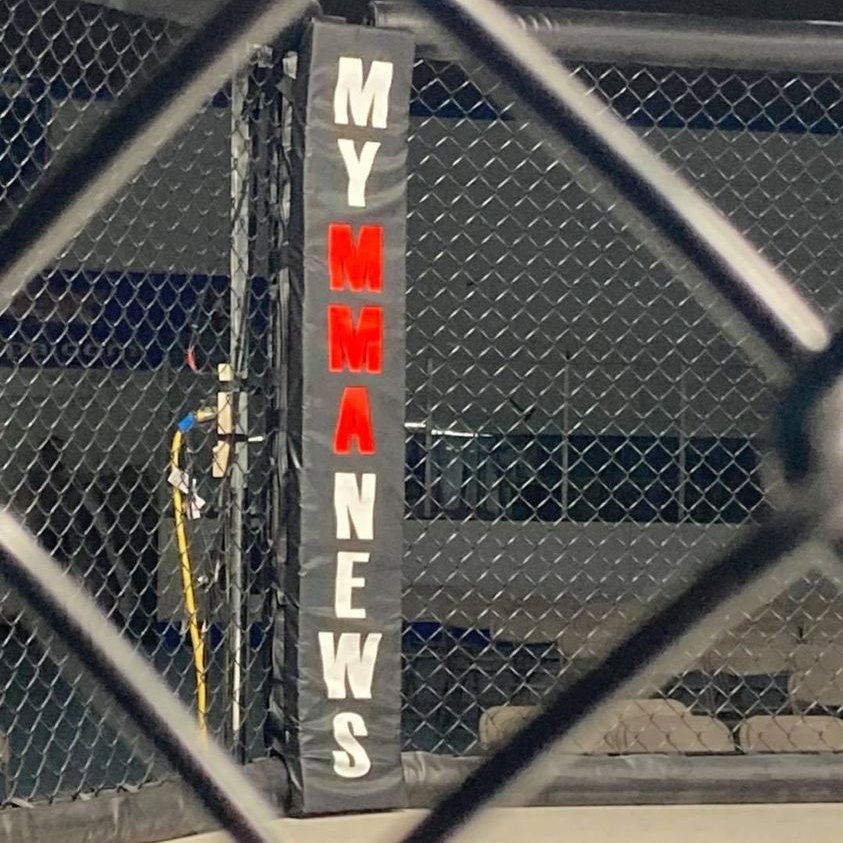 MyMMANews.com – We cover everything from MMA, BJJ, Bare Knuckle, Wrestling, Boxing, Kickboxing, and Judo
News, Opinions, Videos, Radio Shows, Photos and more.