Alton Cunningham: Plan to Continue to Terrorize These Amateurs
Alton Cunningham:  Plan to Continue to Terrorize These Amateurs
Earlier this year we caught up with first and only 3 River Throwdown middleweight champion, Alton Cunningham.  Cunningham was getting prepared to defend his title, which he did in spectacular fashion, scoring a second round knockout over Jordan Berg. Check out the March 12 interview here.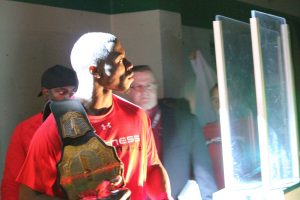 With his first official knockout under his belt, Cunningham (5-1) is moving on to the next stage in his mixed martial arts career.
MyMMANews – We talked about how all but one of your fights leading up to that fight were won via TKO. How did it feel to get that first KO win?
Alton Cunningham – "It feels the same honestly. Most of these guys I fight, I can tell from the jump if and how I'm going to put them out. Jordan came in exactly how we expected. Looping punches and hooks and pressure with the takedowns. The fight started and I tapped him with a jab and I saw in his face he didn't want to feel that power anymore and that's what set the tone for the knockout in the second round. I dropped him with that exact same punch stepping in and knocked him out with some ground and pound from top."
MyMMANews –  Do you think fighters are underestimating your stand up game?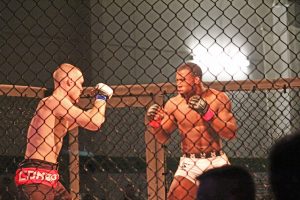 Alton Cunningham – "Haha that would be a horrible mistake if they did but honestly these guys are most definitely respecting what I'm capable of striking. What I do get underestimated for is my ground game. We work hard in all aspects of the game and these guys come in and think that's a glaring hole that'll lead them to victory. Jordan was a great opponent as I was able to battle through some tough spots and show some things we been working on in the grappling aspect and also show my much improved takedown defense."
MyMMANews –  You are scheduled for another fight but it is outside of the organization in which you hold your title. Why?
Alton Cunningham – "Yes on June 11, I will be competing for Pure FC at the newly-revamped UW Milwaukee Arena to crown the new Pure FC Middleweight champion. Pretty much the objective is simple: continue to terrorize these amateurs and win as many belts as possible while at the same time, establishing my name and build my brand which in turn will make the transition to pro much easier."
Cunningham fights Bobby Downs (9-2) on June 11 in Milwaukee, Wisconsin.  Downs will be moving up in weight for this contest.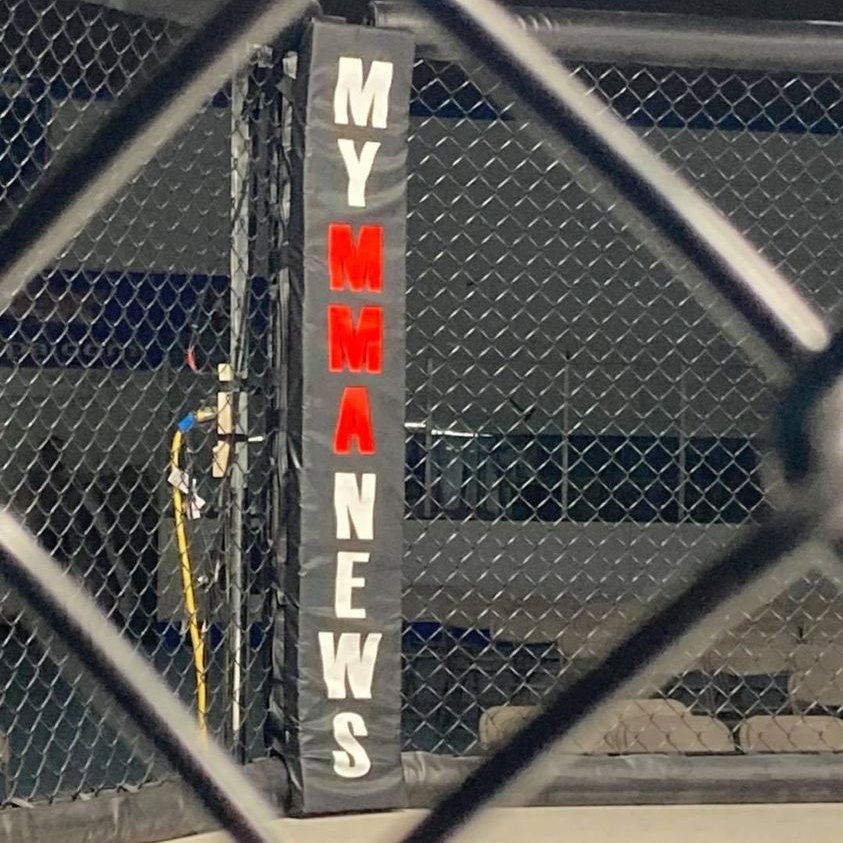 MyMMANews.com – We cover everything from MMA, BJJ, Bare Knuckle, Wrestling, Boxing, Kickboxing, and Judo
News, Opinions, Videos, Radio Shows, Photos and more.