Best of 2017 – MyMMANews Awards Winners Announced
Happy New Year everyone!
First, I want to say congratulations to all our nominees in 2017.  Thank you to every single person who helped cast a vote.  All of you very much appreciated.
Before we announce the winners I just want to address one thing.  When I started this poll I wanted this to be a fun and exciting event for everyone involved in the regional mixed martial arts scene in 2017.  We are an MMA news site.  We don't sell product, we don't pull in a lot of revenue through our services.  I'm putting that out there upfront to be honest about the purpose of the poll…. it was to be for fun.  I am an MMA fan first and foremost.  I appreciate each and every one of you who goes out there to entertain us.  Win, lose, or draw, you all put on a show to entertain us.  I applaud you for that.
Nobody should have taken this poll to heart and tried to cheat, but unfortunately it happens. It was stated in the rules and unfortunately yesterday we had to disqualify one nominee because one of his fans tried to cheat.  That is not right for the fighter or any other participant.  It is unfair for that fighter who puts his body on the line to entertain us, the fans. I am working something out with that fighter and his gym because it is not his fault, it is not our fault, but unfortunately the polls were affected by someone's careless actions, and ruined it.
More than half the categories did not even award prizes.  Generous sponsors stepped up to help award several category winners.  We want to thank Enlisted Nine Fight Company, MMA Signatures, and Dependable Solutions for helping us out.  Please visit the sponsor websites and show your appreciation.
Now….. let's get to the winners.
In the matchmaking category:
Wow this was a close one.  Paul Matreselva Jr. of PA Cage Fight and Arias Garcia of Cage Fury Fighting Championships were neck and neck.  I mean right up til when the ball dropped at midnight these two were going at it.
In the end, Matreselva Jr., was able to pull out the victory, edging out Garcia by just 8 votes.
These two were both sitting at 33% of the polling, completely blowing by other nominees.
This one is a damn near tie in my eyes as it was so close but Matreselva does get the win.  Congratulations Paul.
PA Cage Fight will hold PA Cage Fight 30 on February 10 at the Woodlands in Wilkes-Barre, PA.
Best regional MMA promotion cover by MyMMANews in 2017:
This one completely blew me away.  CFFC was in the lead for the best promotion, but in the final days of voting, Matreselva was able to pull in the votes for PA Cage Fight, and take the lead.  CFFC has long been known as a breeding ground for sending fighters to the UFC.  For PA Cage Fight to pull out of the victory over a prestigious and well known organization like that speaks volume.  Congratulations to the PA Cage Fight team.
MyMMANews Reporter of the Year:
Well this one is near and dear to me.  I personally want to thank each and every contributor to the MyMMANews team.  Whether you did one article or interview or 100, it is all very much appreciated.  Also, there was no category for photographer because we really only have one main photographer.  I do want to recognize William McKee and thank him for all that he does.  This cannot go without saying…. without William McKee there is no MyMMANews. Plain and simple.
Along with that, without our writers, there is no MyMMANews.  I thank you all for your help and appreciate each and every one of you……. but somebody has to win right?
This year's polls award 'Beautiful' Bob Meloni as the winner of the MyMMANews Reporter of 2017.
Bob has helped us in numerous ways, from attending and covering Ring of Combat and Art of War Cage Fighting events, to interviews with some of the top talent in the area.
This is a well deserved recognition.  Bob will receive a small monetary award from dependable-solutions.net/.
Thank you to Derek Weidman of Dependable Solutions for your support.
Podcast of the Year:
Again…. this one is tough.  I appreciate each and every podcaster that contributes to MyMMANews.  You are all part of the family and each unique in your own way.  Some do weekly shows, some do interviews, some do recaps.  Each is special and I am very appreciative of all your support and dedication to your craft.
The winner of the MyMMANews Podcast of the Year is actually the first podcast that we linked up with back in 2014 when we started.  Brandon, Dennis, and Joey, of Split Decision MMA Podcast have been with the team from day 1. They bust my chops more than any of the other podcast teams, and are likely the most to get me in trouble with the FCC but their weekly show is an absolute must watch each and every week.  Congratulations fellas.
Fight of the Year
Before I announce this one I want to say thank you to each and every fighter nominated.  You ALL put on tremendous fights, thus your nomination.  I was highly entertained in 2017.  The fans spoke and Sean "Shorty Rock" Santella vs. Nathan Williams at PA Cage Fight 29 was voted the 2017 Fight of the Year.  The September 22 fight at the Woodlands went in favor Santella who finished Williams by way of rear-naked choke in the 3rd round.
Santella and Williams will each receive a cash prize and clothing prize pack from Enlisted Nine Fight Company.  Visit https://www.gruntstyle.com/collections/enlisted-9
Watch the fight below:
Amateur Fighter of the Year:
This category is one that is special to me.  Anyone who knows me knows that I am a huge fan of
regional MMA and love to tell the behind the scenes stories of these up and coming amateur fighters.
If you take a look at the list of nominees you will see that Ben Moser had the least active year of all.  And that's not a dig on Ben.  That's saying that he went up against some steep competition. The requirement for this award was that the amateur fighter must have had at least two amateur fights in 2017.  Ben had two, and won two.
Any one of the fighters nominated could have easily won this poll.
In the end with 23 percent of the tally, B-Mo, Ben Moser, the Art of War Cage Fighting bantamweight champion was voted the 2017 MyMMANews Amateur Fighter of the Year.
Ben will win a small monetary prize from MMA Signatures.  Visit https://www.mmasignaturesusa.com/
Pro Fighter of the Year:
Here's another one that shocked the hell out of me.  Atomweight fighter Lindsey VanZandt took out all of her male competition when she secured 434 votes to winner the Pro Fighter of the Year award.
VanZandt made her pro debut in 2017 taking three fights, winning all.
She may have been able to have a fourth fight, however the 105-pound VanZandt broke her hand and needed surgery to repair.
We want to wish you the very best Lindsey and congratulations on your victory.
Lindey too will win a small monetary prize from MMA Signatures.  Visit https://www.mmasignaturesusa.com/
Knockout of the Year:
All you need to say about this one is WOW! Joe Pyfer made a statement when he knocked out Adam Atiyeh at Art of War Cage Fighting 4.
Check out the polling and the video below:
Submission of the Year:
This was another extremely close race.  I thought CFFC champion Pat Sabatini was going to pull out the victory in this one with his kneebar submission win over John de Jesus, however, Miller Brothers MMA fighter, Jim Fitzpatrick landed the win with his armbar submission victory over Omar Kellom at PA Cage Fight 29.
Comeback of the Year:
This is a unique category as the criteria just required a "comeback" of some sort.  It could have been a fighter who was down coming back in a fight and earning a victory, or a fighter with a losing record coming back to the winning side of things.  The winner of this one has a story that needs to be told.  John Mabrey literally came back from the dead. After a near-death experience from a drug overdose, Mabrey came back to fight in not only an MMA fight, but at a top regional promotion like CFFC.  John is now completely sober and living a much healthier, better life.  Congrats John.
Fighter Not yet in the UFC but should be in 2018:
Well, no surprise here.  This man currently holds three titles in three different MMA promotions consecutively.  He is without a doubt the best 125-pound fighter in the region that is not yet in the UFC.  In fact, Sean Santella already had the call to the UFC, but never made the walk to the octagon due to a medical issue.
Ring Card Girl of the Year:
Who strutted their stuff the best in 2017?  According to votes that came in from the fans, Emily Miller of Professional Fighters League is your winner.  Congratulations Emily.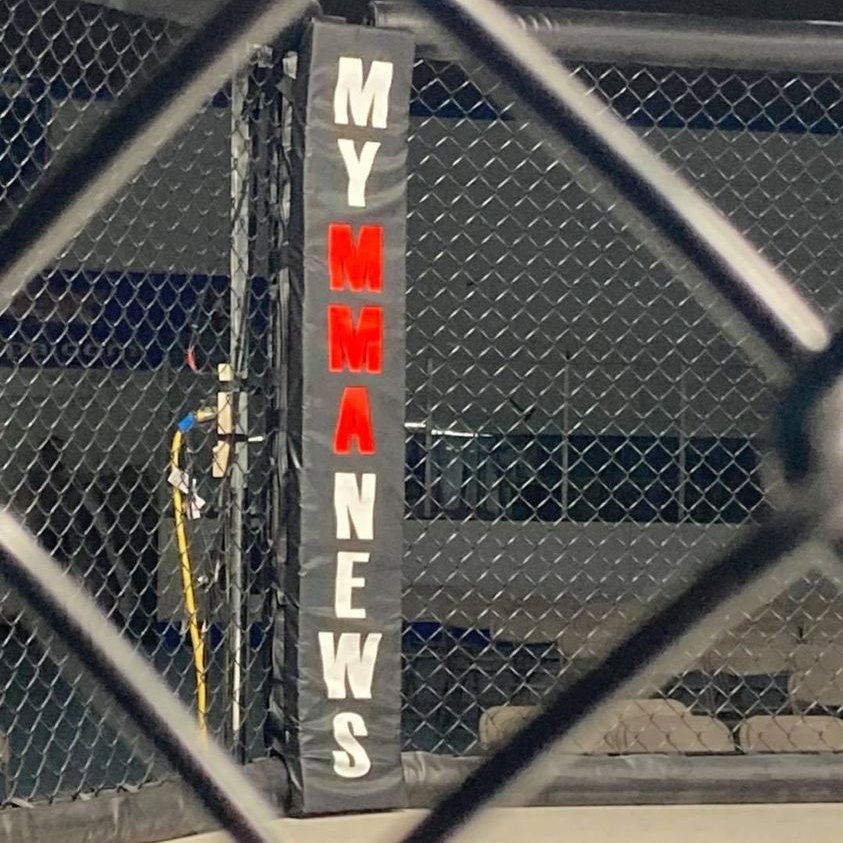 MyMMANews.com – We cover everything from MMA, BJJ, Bare Knuckle, Wrestling, Boxing, Kickboxing, and Judo
News, Opinions, Videos, Radio Shows, Photos and more.