Calogero Torretta putting Olympic dreams on hold, fighting for family
Calogero Torretta is a name that mixed martial arts fans may not yet know, but will soon never forget. Imagine if you will, training and competing in a sport most every day of your life, with one goal in mind, competing on the Olympic level.
Calogero Torretta had that dream. Ever since he was three years old, the New Jersey native has been living and breathing the martial art of Karate.  Torretta has lived inside of a gym for as far back as he could remember, always striving to become the best in the world.
He is a 12-time National champion, a Junior Olympian gold medalist, and a Pan American champion.
When it was announced that Karate would be introduced into the 2020 Olympic games, Torretta felt his life's work and dedication was finally about to pay off.
"My dream was to be an Olympian and represent my country at the highest level," Torretta said.  "But then they created a point system where you have to be top three in the world and you had to travel to Europe and Asia and compete in these grand prix almost.  But I work a full-time job.  I live at home but I help out.  If I spent all my money trying to make these qualifiers, it would be taking food off my family's table.  That didn't sit too well with me."
Torretta then had a discussion with his family where told them of plans to transition from Karate to MMA, with the intent of using that as a platform to provide for them.
"I'm a big believer that if you put your mind to something, you can achieve anything," Torretta said.  "That's why I started the MMA journey."
Now at age 25, training at one of the best gyms in the world in Nick Catone MMA and Fitness, and with three amateur MMA fights under his belt, Torretta is ready to take the sport by storm.
He steps into the cage for a fourth time on September 7 when he faces Kasaun Tramel for Primal Fight Promotions.
"I'm 100 percent focused on MMA," he said.  "There's a lot of great coaches and fighters at Nick Catone's.  They've helped me out with my ground game tremendously.  All my fights, they (opponents) trade a few exchanges and then they shoot for the takedown once they realize I'm a striker."
"There is a list of outstanding fighters," Torretta said. "Frankie Edgar, Marlon Moares, Zabit, Magomedsharipov. We have coach Mark Henry. There's just so many guys. For my ground work, I'm working with Dan Ccuadrado. He's been helping me ever since I walked through the doors at Nick Catone's. Dan is a purple belt and he was like 'hey man, if you ever need any help, I'd be more than happy to help you.'"
Torretta heads into the Primal Fight Promotions contest coming off a loss, but with the loss comes knowledge.
"When I lost, I broke my ribs in the first round.  It was in the first 20 seconds, and I will never forget it.  It was pretty painful.  I learned to be more calm, more patient.  My first two fights ended in knockouts so I was so eager to get in there and do the same that I kind of forgot the technique and the discipline.  I was rushing my shots.  Now it's more like 'ok, we have little gloves on.  All you have to do is touch a chin and be accurate.  They'll feel it."
Torretta admits that he hasn't looked into his opponent, and doesn't even know his name.
"I had seven opponents pull out so when they gave me a name, I was just like 'yeah, ok, whatever.'  This last year was frustrating.  I was supposed to fight seven times and nothing came through," he said."
The fight will be contested at 140-pounds, and although he is not trying to look past his upcoming opponent, Torretta already has plans to jump back into the cage in October.
"I'm fighting again October 6 for Dead Serious MMA Promotions.  Hopefully that will be the last amateur fight and then I'll make that jump to pro."
Torretta said that his coach Nick Catone will not tell him who he is fighting on October 6 until the September 7 fight is done and over with.
"He knows that that when it comes to fighting, I don't care who.  I'm just like 'give me the name, give me the date, and tell me where, and I'll be there.'  Nick is like 'Calogero, you've got to calm down. Take one at a time.'"
Thanks
"I just really want to thank Dan, Nick Catone, everyone at the gym," Torretta said.  "It's the best gym in the world if you ask me.  And, my mother and my sister.  They've always been my backbone, since the beginning.  Before I started this MMA journey I took them to dinner and said, 'this is what I'm gonna do, I'm gonna stop the Olympic dream, and hopefully one day buy us a big house and sail off into the sunset."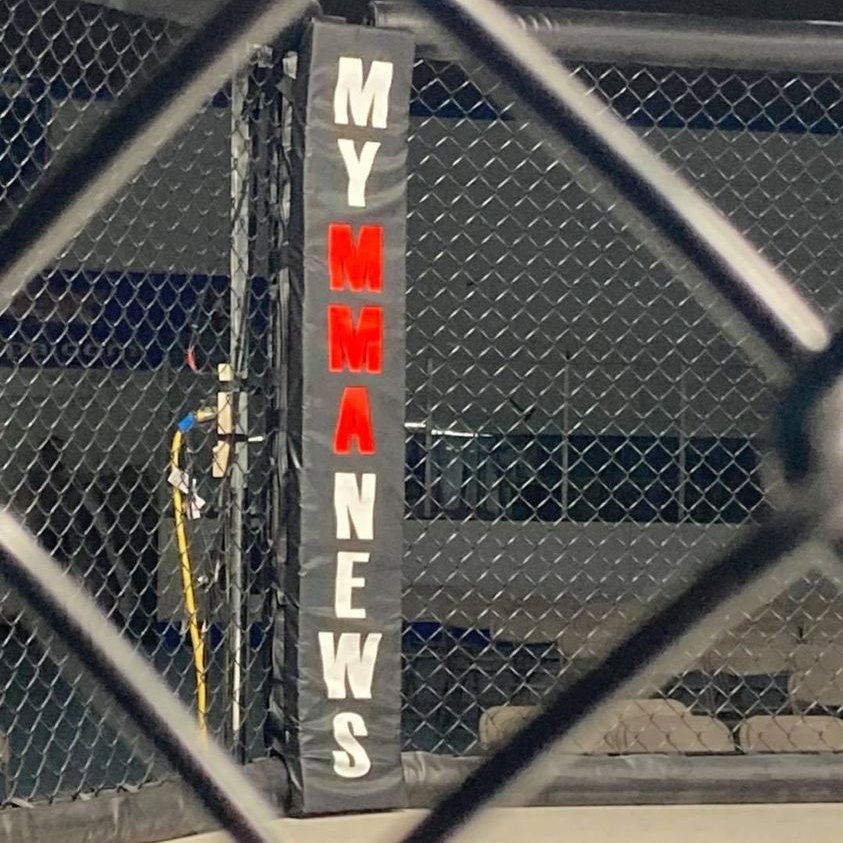 MyMMANews.com – We cover everything from MMA, BJJ, Bare Knuckle, Wrestling, Boxing, Kickboxing, and Judo
News, Opinions, Videos, Radio Shows, Photos and more.