"The Warrior Princess" Cheyanne Vlismas chasing second belt
"The Warrior Princess" Cheyanne Vlismas chasing second belt
Cheyanne "The Warrior Princess" Vlismas (8-6-1) is the new Tuff-N-Uff strawweight amateur champion after defeating Bridgette Nielson in Las Vegas last month.  
The fight was part of a benefit for the Randy Couture G.I. Foundation on November 19.
Vlismas' next stop will be in  Oregon to fight for the Midtown Throwdown 115 lb., title against their current 125 lb., champ, Aubree Thompson, on January 28.
We caught up with Vlismas to find out how this youngster from Tampa, Florida, picked up and moved to Las Vegas where she currently trains at Xtreme Couture.
Vlismas, 21, earned a black belt in Tae Kwon Do (TKD) almost 10 years ago at the ripe old age of 12 while training under Sergio Harritos in Palm Harbor, Florida.
"I started with Karate at the age of 4 and got my green belt in Karate at the age of 7," Vlismas said.
"Then I moved houses and had to find a new dojo and that is when I found Sergio Harritos Tae Kwon Do and I had to re start back to white belt.
"I got into MMA when I just turned 15. I have been a volunteer coach for TKD since I was 10 and I was getting tired of coaching more than training. I watched my first UFC fight with my cousin and it was Georges St. Pierre fighting. I fell in love with the ground game.
"I never seen or heard of BJJ. I thought it was amazing and different. I went home the next day I looked up a local MMA gym and I called and set up a free week. Due to me being only 15 my parents had to drive me so I had to tell them about it and they weren't to happy.
"My dad took me everyday for that whole week and watched me get tossed around like a rag doll but some how saw my potential and said he would let me sign up. Ever since I have trained 5-6 days a week for 6 years. I couldn't be more proud of myself for getting me to where I'm at with the help of my parents and loved ones."
"I'm just a small town girl who lived in Tampa and was in love with evolving in the sport I do and I wanted to always train with the best. Two years ago my father got my boyfriend and I a plane ticket and a hotel stay in Las Vegas to go train with the Xtreme Couture guys for a week to prepare me for my upcoming bout. We fell in love with the gym and didn't want to leave," she said.
"We knew of the head coach from the Tuff-N-Uff fights and we loved the way he coached fighters to victories and knew we needed a man like him. Febuary 2016 my boyfriend and I made the move with our family and we haven't looked back since."
Is strawweight home for the Warrior Princess?
"All my fights have been at 115 except for two I fought at a catch weight of 110 and I took a very short notice fight at 105 and will never do that again," Vlismas said.
"I did that because it was for the Tuff-N-Uff 105-pound title against Kyra Batara and I couldn't pass up the offer of fighting for the best amateur promotion against a really game opponent. I ended up passing out in sauna and doctor almost didn't let me fight. I lost via unanimous decision.
"I will only fight now 115 because that is the weight class I want to fight in the UFC when I make it there."
Do you ever receive any criticism for competing in MMA?
"When I first started fighting I would get a lot of criticism. I also did some modeling for fun every now and then. Every opponent I got would make fun of me and thought I was a joke being a tiny 18 year old with a pretty face and feminine look. Then I started winning and then I gave them nothing to talk about. I even turned down a ton of photo shoots and told myself I'm going to let my fighting get me to where I want to be and the photo shoots will come in the future."
On the Warrior Princess nickname
"I got my nickname from myself. I always use to dress up in princess outfits and walk around the house with my dress heals and pink boa but then when it came time for training everyday I always had a crazy side of me. I would never back down in sparring and it got to the point when I was 10 years old my coaches wouldn't let me spar females only males.
I would get beat up everyday but it made me the fighter I am today and when I fight I fight with a lot of heart. I'm a warrior and Greek so what better than the Warrior Princess?"
What advice would you give young girls interested in getting into the sport of MMA?
"Wow that's a good question because I haven't really been asked that yet. But I would have to say the best valuable lesson is don't let this sport change who you are. I have seen many people change who they are and I believe if you stay true to who you are the world will be at your feet."
Plans to go pro?
"I don't have any plans to go pro yet. When my coach thinks I'm ready then I will make that step. I am only 21 so I'm not rushing anything I want to make sure I do things right."
Shout out to my sponsors Babes of MMA, Signworks Graphics and NeedleMEnow
Follow Cheyanne "The Warrior Princess" on Facebook
Follow Cheyanne "The Warrior Princess" on Twitter
Follow Cheyanne "The Warrior Princess" on Instagram
Video below: Fighting for the Tuff-N-Uff Strawweight title, Cheyanne Vlismas vs Bridgette Nielson at the Downtown Las Vegas Events Center in Las Vegas, NV to benefit the Randy Couture G.I. Foundation on November 19, 2016.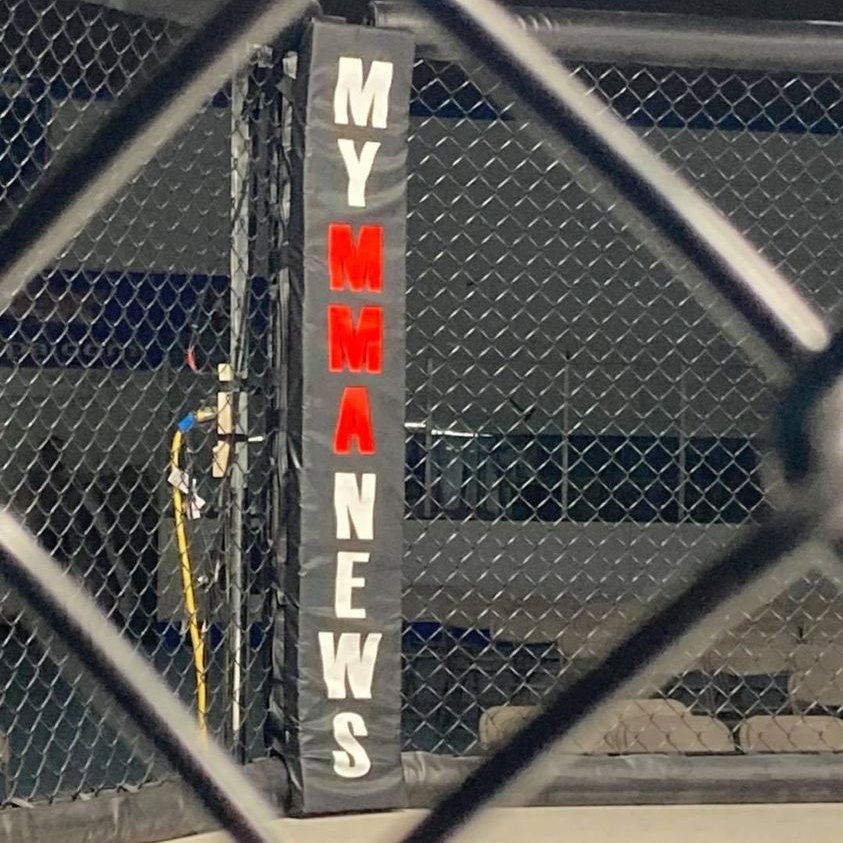 MyMMANews.com – We cover everything from MMA, BJJ, Bare Knuckle, Wrestling, Boxing, Kickboxing, and Judo
News, Opinions, Videos, Radio Shows, Photos and more.