Retired Sergeant Major, Clark Wright, 57, fights for challenge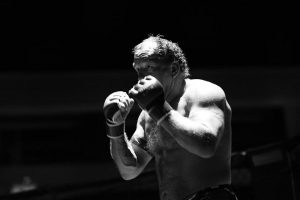 Clark Wright has a story to tell, and he just so happens to tell it with his fists.  The retired U.S. Army Command Sergeant Major served as a Command Sergeant Major in the Green Berets and also spent time in the Special Operations Command.
Now at age 57, Clark will step into the cage for the sixth time as an amateur mixed martial artist at Spartyka Fight League 24: Fight for the Warriors.
I spoke with Clark to discuss the upcoming fight, how he transitioned into MMA at a relatively late stage in a sport that is predominately participated in by athletes half his age, and whether or not he faces any criticism for what he is doing.
To my surprise I found out that Clark also trains with 68-year old Ann Perez de Tejada who received a lot of criticism in her fight earlier this year.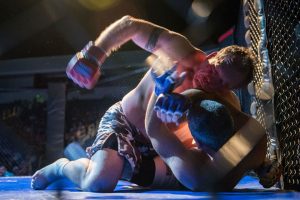 Despite being older than their opponents, Clark, like Ann, compete to compete, not to please others.
I also asked Wright about a Faceboook posting in which he shared the below photo with the caption:
"I will be on the I-76 – Sheridan Off Ramp this Memorial Day weekend promoting my upcoming fight in VA Beach June 4th."
The joke was on me however after Clark said he was not seriously going to stand on the side of the highway and sell tickets.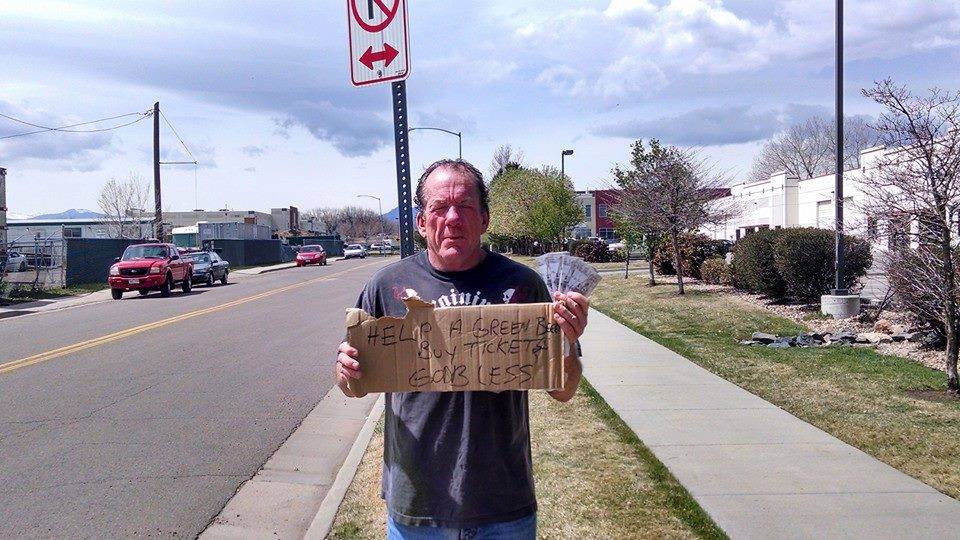 LISTEN TO CLARK WRIGHT TELL HIS STORY BELOW:
***Note in audio below we stated Clark was a CSM in SOCOM which he corrected.  Wright was a CSM in the Green Berets but served in SOCOM.  Stated above in article.

CLICK THE IMAGE BELOW TO PURCHASE TICKETS TO SPARTYKA FIGHT LEAGUE 24:  FIGHT FOR THE WARRIORS
ABOUT SFL :
Spartyka Fight League was established in September 2010 with the purpose of becoming the top promoter of amateur mixed martial arts events in Virginia. We attract the area's best amateur MMA talent by organizing high quality MMA events in Hampton Roads. Through organized, professionally hosted competition, these athletes can practice their art before adoring fans who appreciate, admire and respect their physical fitness and competitive mindset.
Founder of MyMMANews.com
– After writing for Ultimate MMA magazine and serving as the editor for U.S. Combat Sports, both of which went on hiatus, I decided to venture out on my own and enlist a staff of writers and photographers that could help me achieve my goal of telling stories that would otherwise go untold. We pride ourselves in taking a deeper look into the fighter, and understanding what makes them tick.
– #1 Dad, Marine Corps Veteran, 80's and 90's Pro Wrestling Fan, MMA Commentator, Beer Lover, and avid movie watcher. Seriously….. I watch a lot of movies.