Undefeated Star, Desmond "M80" Moore Returns Home For A Belt
Undefeated professional strawweight, Desmond "M80" Moore (4-0) returns to the Global Proving Ground cage to step up in weight and capture the 125lb title against Canadian, Andrew Cshe.
This will Moore's first attempt at a professional title and he said he looking forward to getting in and out of there with a win in less than 25 minutes but he is prepared to go the distance if need be.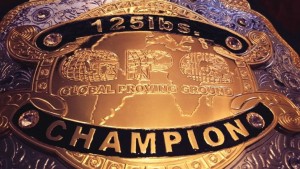 Dez, recently moving to Coconut Creek, Florida has American Top Team in his blood and is traveling back north to fend for a new belt with his hometown roots supporting & his ATT family in his corner coaching.
M80 took the time to talk to MyMMANews reporter, Adam Crist to discuss the task at hand, and all that has gone into his transition and his move, as well as making his way back up north for a new belt and rise to the top. Tune in!
You can purchase tickets to GPG 22 here: http://www.localmmatickets.com/event/Global-Proving-Ground-Inc.-22-Legends-and-Rising-Stars-1973.html