Eddie Bravo Invitational (EBI) partners with UFC Fight Pass
UFC FIGHT PASS® announced today that the world's greatest digital destination for fight fans has added world class kickboxing and Brazilian jiu-jitsu to its ever-expanding live event offering. 
FIGHT PASS, UFC's digital streaming service, is now the home of the GLORY SuperFight Series and Eddie Bravo Invitational events.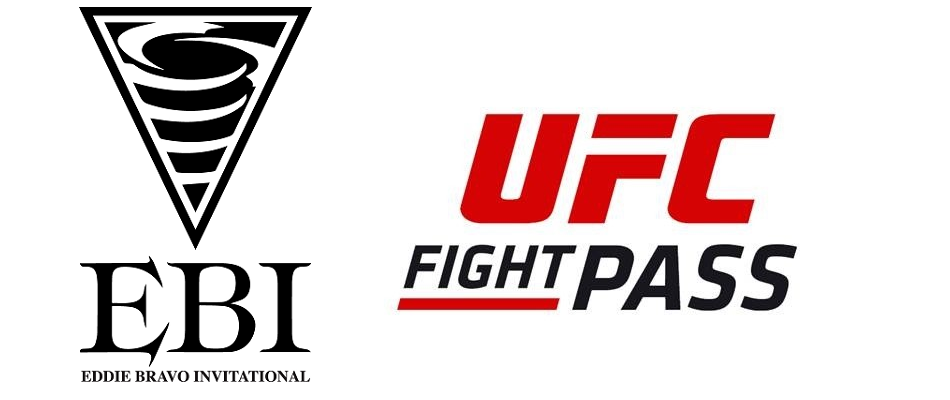 Eric Winter, UFC Senior Vice-President and UFC FIGHT PASS General Manager, made the announcement this afternoon at a UFC media event in Los Angeles.

EBI creator Eddie Bravo said: "The UFC FIGHT PASS partnership is nothing short of a dream come true. UFC is responsible for the explosion of popularity for BJJ around the world, and having EBI on UFC's digital streaming service is the perfect fit for us. I am incredibly confident that MMA and jiu-jitsu fans will love the full-throttle entertainment EBI is going to deliver on UFC FIGHT PASS."
The first EBI submission grappling event to live stream on FIGHT PASS will be EBI 6 on Sunday April 24 from Los Angeles. There will be five live EBI events on FIGHT PASS in 2016, and previous EBI action will available on FIGHT PASS immediately. 
Winter said: "BJJ legend Eddie Bravo is well-known to UFC fans, having trained dozens of UFC athletes over the years and also having served as a UFC broadcaster on occasion. What Eddie has been doing with his EBI events over the last couple of years is make BJJ accessible to MMA fans. EBI uses the same weight-classes as we do in the UFC, and the rules are set up to encourage athletes to be very aggressive and go for submissions from start to finish. The result is an exciting product that I know our loyal FIGHT PASS customers are going to love."