After four years off Chamber MMA's Pete Gonzalez prepares for war at XFE 39
After stepping away from the cage for close to four years, undefeated Team Chamber MMA fighter, Pete Gonzalez, will return to combat this Saturday, putting his perfect 3-0 record on the line.
Gonzalez, a 155-er, will do battle with Zak Kelly (2-4) at XFE (Xtreme Fight Events) 39 at the Sands Bethlehem Event Center, Saturday, April 12.
My MMA News – You took several years off from fighting? Why?
Pete Gonzalez – "I was training at a different gym before I came to Chamber. I needed a period of time to reinvent myself as a martial artist, instructor, and most of all a fighter. Chamber MMA has taken my game to a different level, and you can see it in any fighter from Chamber. We are the real deal."
My MMA News – You decided to make a comeback. What did you decide to put the gloves back on?
PG – "This is my life. My livelihood. I feed my family and pay my bills with teaching, instructing, and just training clients, and classes. If you have a vision for something, you have to lead your troops into battle. If you don't, then it gets stale. You are only as good as your last fight. Coach Don Cioffi's approach to running our team and organizing our training, and even our work schedules has really allowed me to fully commit myself to my physical, mental, and spiritual training."
My MMA News – Talk a bit about the training at Chamber MMA. You've got Rich Patishnock, Donnie Cioffi and a few other pros in your camp. How do you all train together?
PG – "The amount of talent on our mat on any given night is humbling just in itself. Training with Donnie Cioffi Jr. is always humbling. He is one of the most talented 85ers on the east coast. Coach Don and Donnie Jr. have really evolved our MMA game to a different level. Rich Patishnock is also another one of the hardest working lightweights I know. Always a high energy practice with these two. They are loyal teammates and are in the gym if they have a pro bout booked or not. Iron sharpens Iron. Coach Don is also a very accomplished amateur and pro boxer and understands the importance of getting us different teams to train with and spar with on the regular."
My MMA News – What are you doing in preparation for this fight?
PG – "Coach Don has everything planned from Sunday sparring. If we have to get in a car and have a 90-minute drive to get our training in, he is there and gets us there. We have an amazing strength and conditioning coach in Jeremy Hubbard at J&M Personal Training who is also a pro-fighter for Chamber MMA. I've been put on a strict diet from Hubbard as well.  He's the one calling and texting if you're three minutes late for training and getting you up and moving no matter how you feel that day."
My MMA News – What do you know about your opponent and what do you think your keys to victory are?
PG – "I really don't know too many specifics. Except that he may have wrestled in high school and had a few kickboxing matches before transitioning into MMA. A major key to my victory on Saturday night will be staying calm relaxed and let my hands go. You can't control what your opponent's going to do, but you can certainly control what you do. I will 'Impose my Will'."
My MMA News – Do you know if you will continue to fight after this fight, was this a once and done thing, or do you have to sit back and wait to see what happens Saturday night?
PG – "I'll never look past an opponent for a second. But I most definitely have plans for more fights to come."
From the entire staff at My MMA News, good luck in your fight on Saturday, Pete.
The entire XFE 39 fight card is below:
Pro Card:
Brett Martinez vs. Josh Booher
Chris Pintado vs. Stephond Ewins
Jordan Morales vs. Phil Ferraro
Jason Hefin vs. Darnell Hayes
Tim Kunkel vs. Dean Lavin
Travis Creamer vs. Leonard Simpson
Amateur Card:
Thad Frick vs. John Mosley (155 lb title)
Matt Hill vs. Jonathan Romero
Eddie Alvarez vs. Mike Serrano
Adam Atiyeh vs. Mark Mangiardi
Alex Buccini vs. Pat Ton
Peter Gonzalez vs. Zak Kelly
Devon Jacobus vs. Anthony Inzone
Dashaquan Thomas vs. Jimmy Scibetti
John Brennan vs. Gospel Ulche
Dominic Territo vs. James Murray
The Sands Bethlehem Event Center is located at 77 Sands Blvd., Bethlehem, Pa. For more information or to purchase tickets visit xfemma.com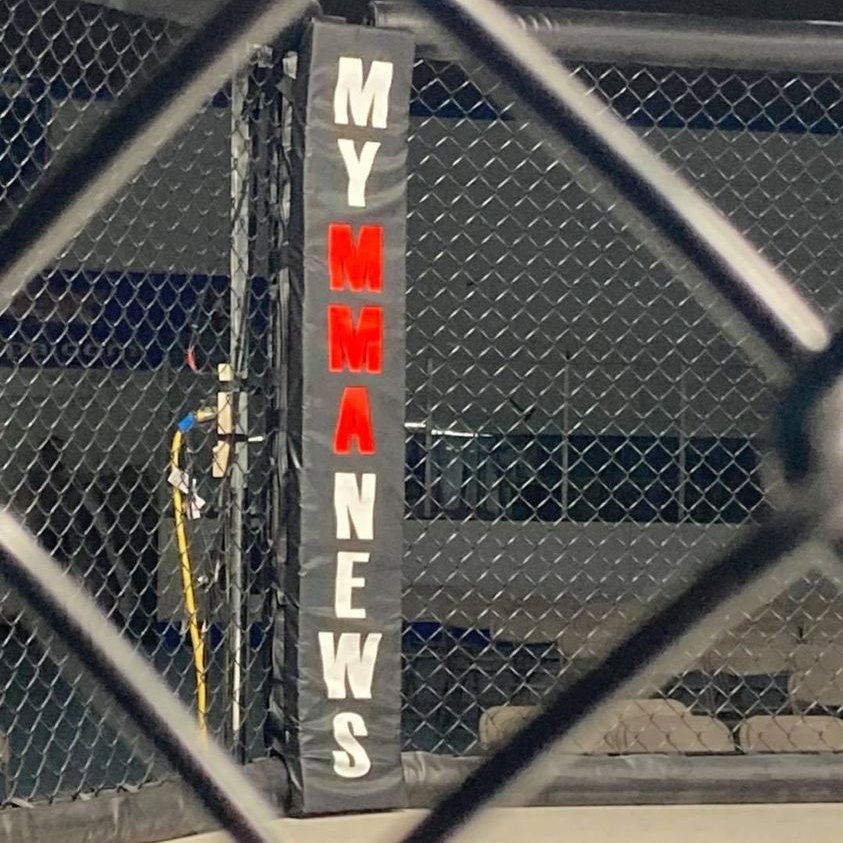 MyMMANews.com – We cover everything from MMA, BJJ, Bare Knuckle, Wrestling, Boxing, Kickboxing, and Judo
News, Opinions, Videos, Radio Shows, Photos and more.