FREE Anti-Bullying program for youth at Hybrid MMA 570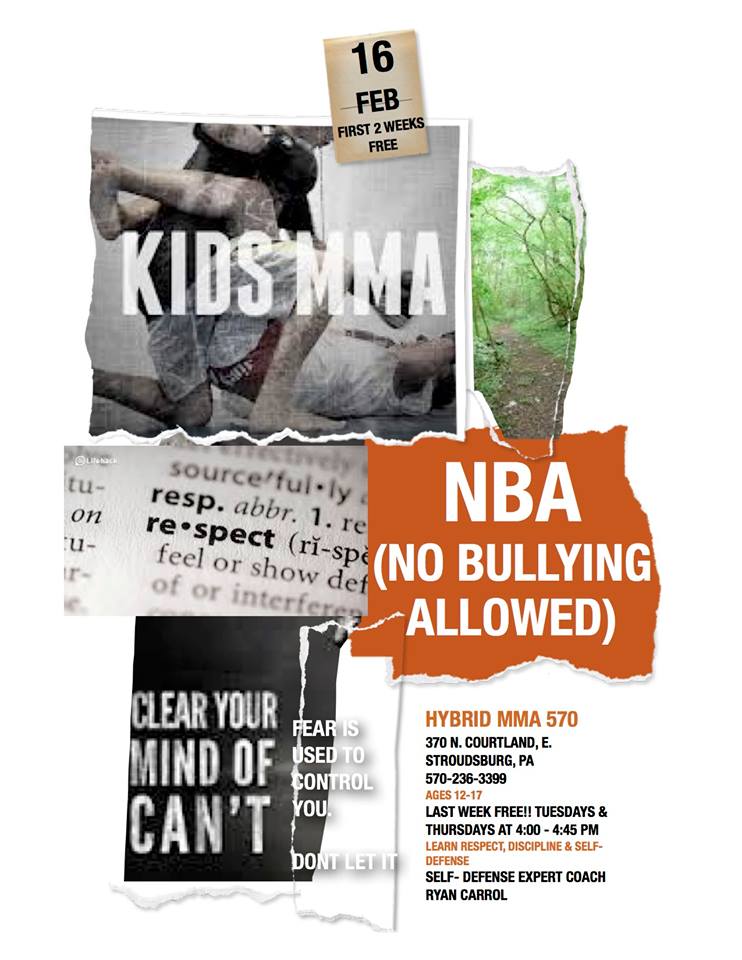 A FREE anti-bullying program has started at Hybrid MMA 570 in East Stroudsburg, Pennsylvania.
Bullying is unwanted, aggressive behavior among school aged children that involves a real or perceived power imbalance. The behavior is repeated, or has the potential to be repeated, over time. Both kids who are bullied and who bully others may have serious, lasting problems.
"Hybrid would like to assist the kids out there being bullied by offering an anti-bullying program," said Christian Herguiz, owner of Hybrid MMA 570.
The course will be instructed by Ryan Carroll, an amateur mixed martial artist who most recently competed at WCC 15 for the World Cagefighting Championship's amateur lightweight title in December.
Types of Bullying
There are three types of bullying:
Verbal bullying is saying or writing mean things. Verbal bullying includes:

Teasing
Name-calling
Inappropriate sexual comments
Taunting
Threatening to cause harm

Social bullying, sometimes referred to as relational bullying, involves hurting someone's reputation or relationships. Social bullying includes:

Leaving someone out on purpose
Telling other children not to be friends with someone
Spreading rumors about someone
Embarrassing someone in public

Physical bullying involves hurting a person's body or possessions. Physical bullying includes:

Hitting/kicking/pinching
Spitting
Tripping/pushing
Taking or breaking someone's things
Making mean or rude hand gestures
Herguiz, also a U.S. Army Veteran, alongside head instructor, Don Cioffi, a Marine Corps Veteran, and former professional boxer and long-time trainer in boxing and mixed martial arts, paired together in 2015, making Hybrid MMA 570 the only duel-service Veteran-Owned business in the area.
"Coach Ryan has previous experience teaching others in self defense," Herguiz said.
"We want them to see Hybrid MMA 570 as an outlet for self-defense programs in the community," Herguiz said.
Hybrid MMA 570 is located at 370 N. Courtland Street in East Stroudsburg and can be found on Facebook here.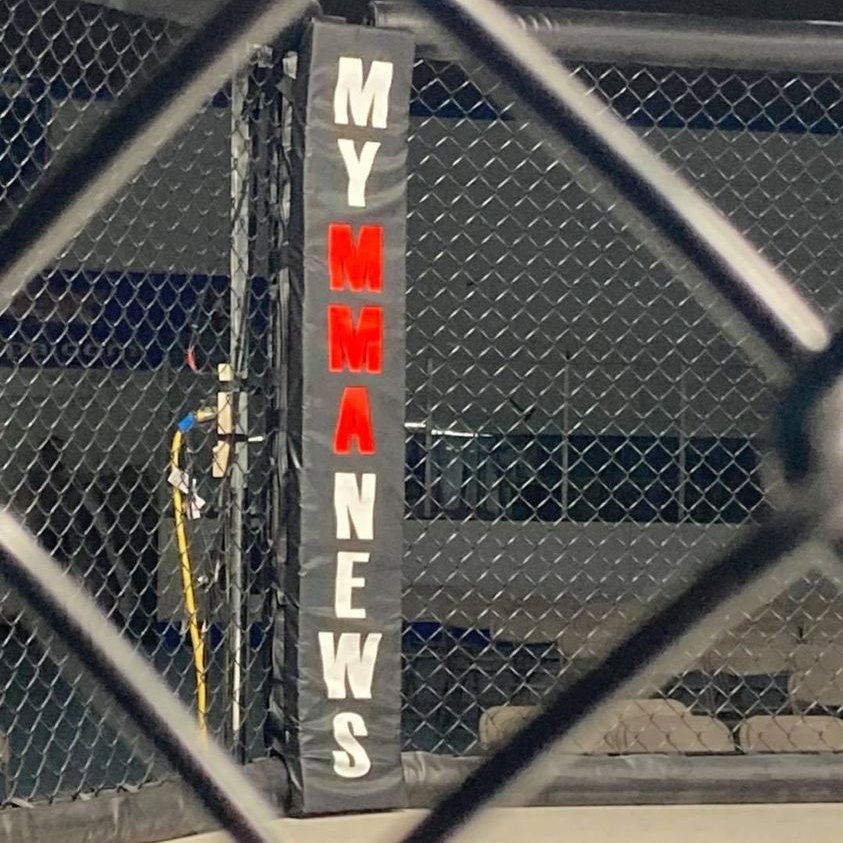 MyMMANews.com – We cover everything from MMA, BJJ, Bare Knuckle, Wrestling, Boxing, Kickboxing, and Judo
News, Opinions, Videos, Radio Shows, Photos and more.