#FreeNickDiaz White House petition reaches 60,000 signatures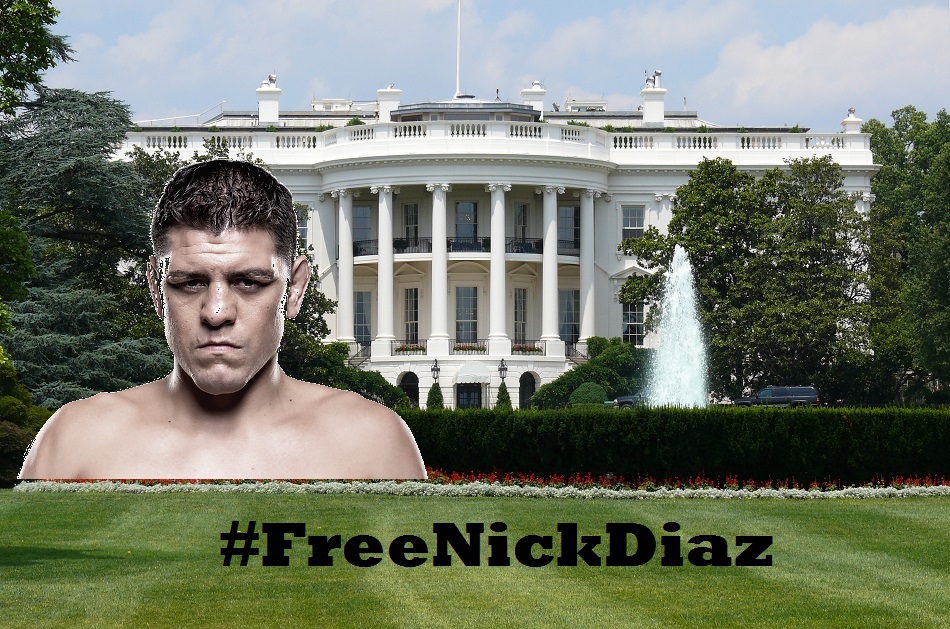 The right to petition your government is guaranteed by the First Amendment of the United States Constitution. 'We the People,' a website that allows you to do exactly that, provides a new way to petition the Obama Administration to take action on a range of important issues facing our country.

Since Nick Diaz' five-year suspension from mixed martial arts by the Nevada State Athletic Commission (NSAC), MMA fans have flooded the site in support of their fighter.
There are certain thresholds that each petition must obtain in order to warrant a response from officials.
To cross the first threshold and be searchable within WhiteHouse.gov, a petition must reach 150 signatures within 30 days.

The petition for Diaz has already done that, obtaining more than 60,000 signatures.
To cross the second threshold and require a response, a petition must reach 100,000 signatures within 30 days.
According to the site 100,000 signatures must be obtained by October 14.  As of today, September 28, there were 61,492 signatures in support of Diaz.
The petition states:
"WE PETITION THE OBAMA ADMINISTRATION TO:
Lift the NSAC ban from MMA fighter Nick Diaz.
Nick Diaz was unfairly banned from being a professional fighter by the Nevada Athletics Commission. They ruled based on their personal feelings and beliefs towards the use of medical Marijuana and used their power to deprive Mr.Diaz of being able to make a living."
You can add your name to the signatories here:  https://petitions.whitehouse.gov/petition/lift-nsac-ban-mma-fighter-nick-diaz
Petition responses will come from a variety of Administration officials, including staff at the White House. From time to time President Obama may respond directly to petitions.