George Sullivan opens up about USADA violations, sends message to fans
George Sullivan opens up about USADA violations, sends message to fans
UFC welterweight George 'The Silencer' Sullivan was at the Maverick MMA open workouts and press conference in Tannersville, Pennsylvania, March 18 where the fighter who is currently serving a suspension after testing positive for a banned substance, opened up and addressed the situation.
Sullivan first talked about how he met Maverick MMA promoter, Willy Sisca:
"Willy and I first met back in a league that I was champion for, Cage Fury (Fighting Championships), so we got a really good friendship off of Cage Fury.  And then we did some anti-bullying work together.  I went out to his hometown and talked to the school.  So we always stayed in touch, and that's basically how we became friends," Sullivan said.
"Willy is a good friend of mine, and I know he is going to do great things.  I know Maverick MMA is gonna blow up.  I just want to support it and show that he has a lot of good connections, he knows a lot of good people, he loves fighting and you know, I respect that so I have to give back to what he's given me."
USADA Violations
The U.S. Anti-Doping Agency (USADA) informed Sullivan of a potential Anti-Doping Policy violation stemming from an out-of-competition sample collection taken on January 14, 2017.  Sullivan was to return at UFC 208 in February after serving a suspension that resulted from another violation last year.
Sullivan was serving a one year suspension under the UFC Anti-Doping Program, for his use of a product containing the prohibited substance Insulin Growth Factor -1 (IGF-1).  Sullivan never actually tested positive for the substance; instead the UFC welterweight came forth and admitted that he found out the prohibited substance was in product he was taking.
Sullivan was due to end his current suspension on January 31, 2017, and compete on the UFC 208 card in Brooklyn, New York, against Randy Brown.  However, USADA provisionally suspended Sullivan based on the new potential anti-doping violation, and the UFC removed Sullivan from the UFC 208 card.
In Regards To The First Suspension Sullivan Said:
1:45 –   "So the worst part about last year's suspension was, the thing I was suspended for was not on the bottle label, it was not on the ingredients.  So when they tested a supplement I was on, it tested positive for unlabeled residue of something which I can't say because we're gonna be going to court but basically I was screwed over.  I never took anything willingly knowing I was taking an illegal supplement.  That's what hurt me the most was everyone was like 'Awh, he took it.' I didn't even know it was in the bottle.  But every website said 'Oh, he took it. He did this.  He did that.'  No he did not.  I didn't do nothing wrong, and it's gonna come out in the court cases when I go after this company and they know I'm coming after them.  They're not stupid.  It's just sad that people didn't even read my article, they saw that I didn't even test positive, it wasn't even in my blood.  So it's just crazy how that whole thing escalated into making me look bad and I had to serve a sentence because if I didn't, how bad would the other company who tested it look, if you know what I mean.  I don't want to say any names but I just think I was screwed completely for that."
Sullivan's first suspension was retroactive to the date of his last fight, January 30, 2016.
"I served like six months," Sullivan said. "Which I appreciate them doing that for me, so I was happy about that," he continued.
Sullivan Talks About The Second Positive Test From January 14, 2017:
3:20 – "So that was clomiphene for fertility medication.  Now they were gonna allow me to fight if I can get the medication approved because they seen that I had a fertility doctor give it to me.  But there are people that use certain drugs to cheat.  I am not one of them.  We done intensive, tons of investigations with my doctor, they've been going back and forth to show that I do have a problem, we can't have a kid, which the whole world knows now so I don't have any fear of saying it.  So now the whole thing is, we have to get the medication approved, or I have to go off the medication.  But that means that everything that I've been doing to try and have this kid will be deleted if I stop taking the medication, so I have to make that decision.  But me and my wife are gonna try and get it done hopefully this week and we don't have to do this anymore because it takes a lot out on us.  But we are going to be talking to USADA to show that there was no cheating at all."
Fertility Medication
4:21 – "I didn't even know to be honest with you.  When I asked my doctor 'Don't give me any steroids, or any performance enhancing drugs,' clomiphene does not help you perform better.  It's for people to use when they are coming off of a cycle.  But they knew I wasn't cycling because I got tested two weeks before that.  So it's not like you are going to cycle on steroids for one week.  That's why they called me up and they said, 'We think you're on a fertility medication.' And I was.  I was only on the pill for two days when I got tested, which they saw on my prescription.  So they knew I wasn't lying about that either.  So there's a lot of information that goes towards showing them that it was just an honest mistake, that I got tested at five o'clock in the morning.  I didn't even think to disclose it.  He showed up at my gym, and I just pissed and that was it.  So I was only on the pill for two days.  I wasn't thinking about it."
Do You Feel Your Privacy Was Invaded?
5:10 – "Of course.  100 percent.  It was on ESPN.  It was on 90 percent of the MMA websites in the world, and again, of course everyone thinks you are cheating so I had to come in public.  I talked to USADA.  USADA said, 'make sure you tell everybody what you were doing so they know you weren't cheating.' And now they know that, but it's still, it's been 65 days and I still can't get the medication approved because its very vigorous how they test everything, and they need to break everything down and talk to your doctor.  It's crazy."
Should There Be Changes To Way USADA Tests?
5:52 – "I don't think there should be changes to the way they are testing.  I think there should be leniency for people that have a problem.  Like if you can approve somebody that is taking steroids, which I've seen, how can you not approve something that's not even benefiting to the other fighter?  You know?  I'm not getting any results from this, at all.  But you'll approve somebody that needs a steroid.  Those are the things that make my brain twitch.  I'm like, 'How do you do that? How do you take somebody that uses something that makes them physically better and approve that but have to think for 65 days for the other thing?' I just think there's too many glitches in the system."
Response To Fans That Jumped The Gun
6:43 – "They're fake fans.  They don't read the articles.  A lot of guys are like 'You let your fans down.'  How about the fact that I'm trying to have a kid?  I didn't let you guys down.  I didn't think about that.  All you guys had your kids, you know?  We're trying to do what's best for our family.  And they whole, 'He cheated with the deer velvet thing (the first suspension) shit, it wasn't even on the label.  So how you gonna give me shit for that?  It's just bullshit.  And I think if people used common sense and they said, 'Oh, this guy didn't even test positive,' and the thing that I got in trouble for was only in the bottle.  Use your heads.  Stop being super fans and actually pay attention to the facts, is what I would have to say.  And then slap them in the face.  That's what I would do.  I'd probably knock you guys out too.  No offense"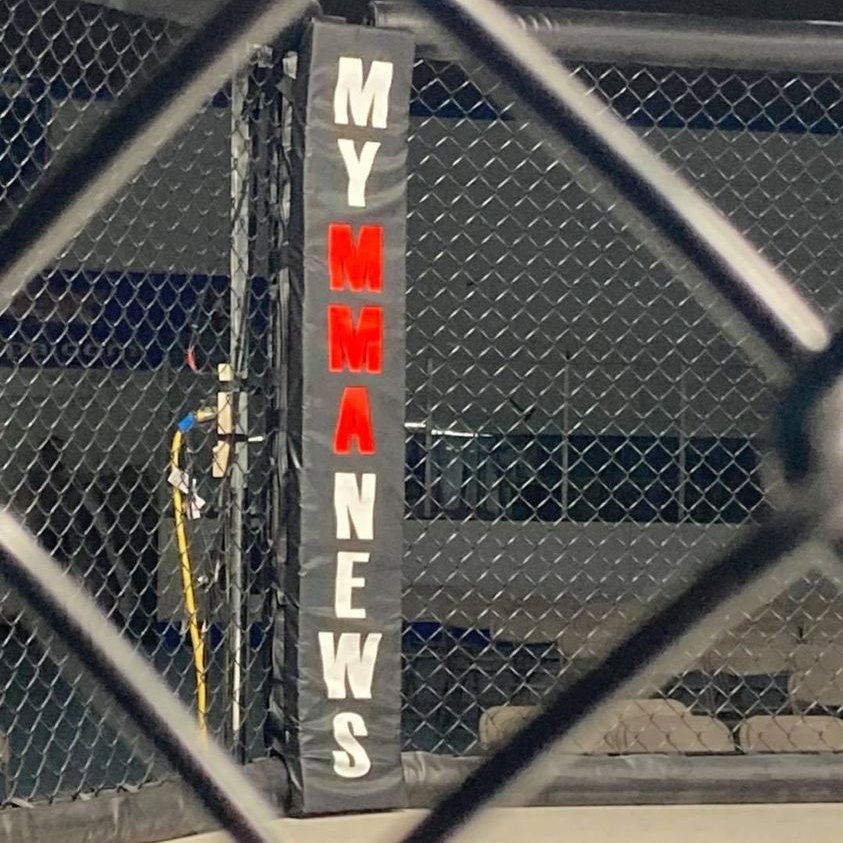 MyMMANews.com – We cover everything from MMA, BJJ, Bare Knuckle, Wrestling, Boxing, Kickboxing, and Judo
News, Opinions, Videos, Radio Shows, Photos and more.