If Glass Jaw Theory Is True, Overeem Big Problem for Arlovski
Former UFC heavyweight champion Andrei Arlovski meets former Strikeforce heavyweight champion Alistair Overeem in the main event at UFC Fight Night 87 in Rotterdam, South Holland, Netherlands this Sunday.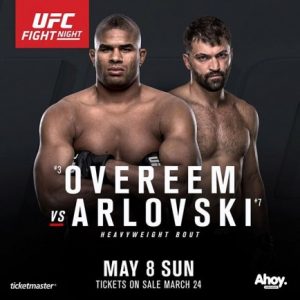 While a fight is a fight, and each competitor has just as good a chance of winning as his opponent, the fan in me tends to think that this contest does not work well in favor of Arlovski.  Granted, the former UFC champion can get the victory, however when I take a look at the size and punching power of his opponent in Overeem, along with a commonly used term or theory that is often used when referring to Arlovski, I have to think his chin will be tested.
For a number of years, fans and critics have often referred to Arlovski as having what is called a "glass jaw."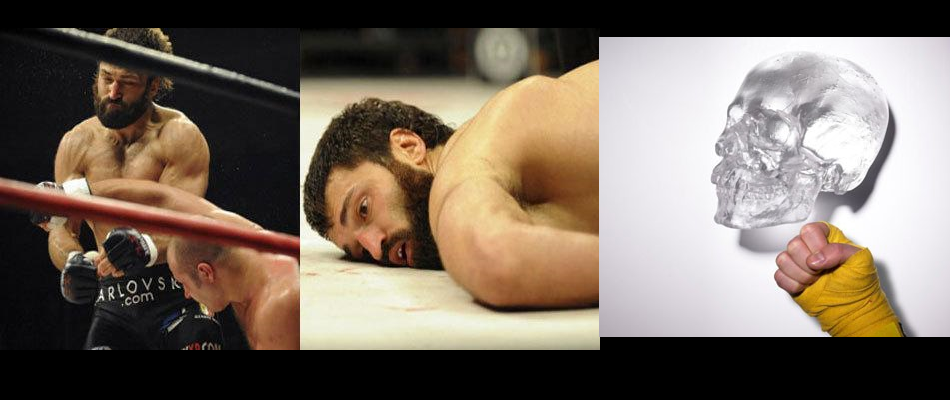 What is a Glass Jaw?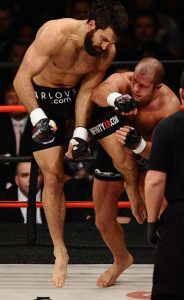 A glass jaw is a weak jaw that is easily broken, especially as an indication of a fighter's vulnerability to an opponent's punches.  The term is often used for fighters who have a history of being knocked out.
Arlovski (25-11-1) has had some of the best knockouts in the sport, beating guys like Antonio 'Bigfoot' Silva, Roy Nelson, Ben Rothwell, Paul Buentello, and others.
But on the other hand, he has also been the recipient of quite a few major knockouts and TKO's, and unfortunately for him, the stigma of having a "glass jaw" has stuck around.
The knockout that most everyone recalls is from his January 2009, Affliction MMA bout against Fedor Emelianenko.
Arlovski seemed to be pushing the pace and backed Fedor into a corner, but when he went for a flying knee, 'The Last Emporer' threw a right that floored the former UFC champion.  Arlovski was out cold.
Of his 11 defeats, Arlovski has been TKO'd or KO'd eight times, most recently to Stipe Miocic at just 0:54 seconds into their January 2016 fight at UFC 195.
The other six came at the hands of Sergei Kharitonov, Brett Rogers, Tim Sylvia, Pedro Rizzo, Ricco Rodriguez, and in his very first professional mixex martial arts bout, Arlovski was knocked out by Viacheslav Datsik.
Andrei Arlovski's Gets Knocked Out in First Professional MMA Bout
Do Glass Jaws Really Exist?
In a 2010 Men's Health Magazine article entitled "Do 'glass jaws' really exist," experts helped clear the air a bit on the argument:  "When your chin is tagged, your brain rattles against your skull, leading your nerve tissues to stretch – and then it's lights out," says Ash Sharma, a pro boxing coach at the Third Space Gym, London. But why some people are harder to knock out than others is a point of debate.
After examining dozens of boxers, the New York State Athletic Commission found that while skull thickness was a sometime indicator of toughness, genes and their influence on punishment thresholds were at the root of the glass jaw. "You can still protect yourself with neck strengthening exercises," says Sharma, "but learning to anticipate and roll with the punches is key." And you'll only learn that by getting hit in the chops.
Why Alistair Overeem Presents a Major Problem
Alistair Overeem (40-14-1) is a decorated K-1 fighter, a kickboxer with wins over five current or former UFC champions to include Fabricio Werdum, Frank Mir, Brock Lesnar, Junior Dos Santos, and Vitor Belfort.
Almost half of Overeem's 40 wins have come by way of TKO or KO.  If a glass jaw is Arlovski's "Achilles Heel," the big hands and powerful shots by the 'Reem' do present a significant problem for Arlovski.
Arlovski has three submission victories to his credit.  If he can figure out how to grab hold of Overeem's leg, much the way he did against Tim Sylvia, he could hand Overeem his third submission loss.  While Overeem is no stranger to a knockout or the "glass jaw" effect himself, the odds for a knockout still are in his favor.
The fight this Sunday in Rotterdam is scheduled for five rounds (25-minutes).  It will be very difficult to avoid the clinch and the long limbs of Overeem, but if Arlovski can do it he has the chance of earning a decision victory over the Dutchman.
Prediction:  Alistair Overeem TKO over Andrei Arlovski in Round 2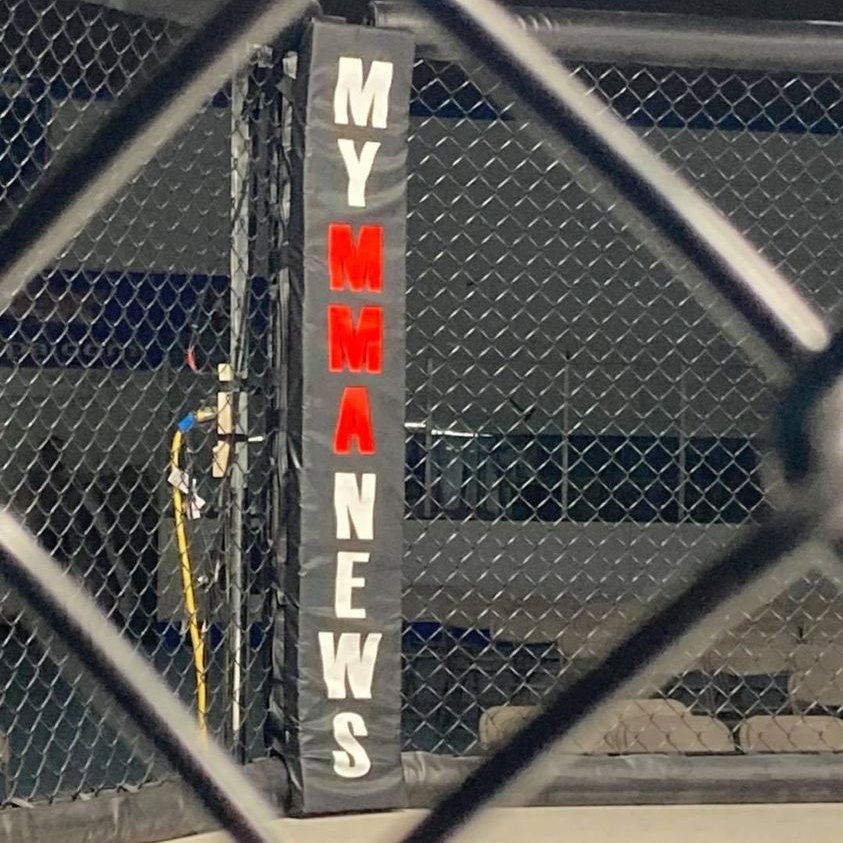 MyMMANews.com – We cover everything from MMA, BJJ, Bare Knuckle, Wrestling, Boxing, Kickboxing, and Judo
News, Opinions, Videos, Radio Shows, Photos and more.