Guilherme Vasconcelos shuts down Demi Lovato talk, focus on Bellator 170
Guilherme Vasconcelos shuts down Demi Lovato talk, focus on Bellator 170
Guilherme Vasconcelos (8-3) will return to the Bellator MMA cage on Saturday when he takes on John Mercurio (8-7) at Bellator 170.
While the organization's rising welterweight star who goes by the moniker 'Bomba' may have found himself in the tabloids lately for reasons other than his fighting career, Vasconcelos avoided the topic all together when we spoke to him about his upcoming fight.
Bomba has been romantically linked to famed sing Demi Lovato for a second time.  Lovato recently split from a relationship with former UFC middleweight champion Luke Rockhold.
We caught up with Vasconcelos to talk about the fight and his experiences with one half of the Bellator 170 main event, Chael Sonnen.
MyMMANews – You will be entering the Bellator cage for the second time when you fight John Mercurio at Bellator 170 on January 21. Each of you have half of your wins coming by way of TKO/KO. Knowing that your opponent has just as good of a chance of knocking you out as you do him, what are your keys to victory?
Bomba – "Staying calm and implementing my game plan."
MyMMANews – Your last fight was a quick first round submission over Jordan Dowdy. How do you feel your jiu-jistu compares or fares against the rest of the welterweight division in Bellator?
Bomba – "Jiu jitsu is how I started and definitely my strong suit but there are a lot of guys in my division who are good at everything."
MyMMANews – You were part of the Ultimate Fighter Brazil season 3 cast where your coach was none other than Chael Sonnen. Chael headlines this same Bellator 170 fight card. Have you continued training with Chael since the show? What has your relationship been like with him since the filming?
Bomba – "We maintained a great relationship even after the show. I lived in Portland for 4 months after my fight training with him."
MyMMANews – What are your predictions for that main event fight at Bellator 170? You know Chael, but do you think he will be able to make a comeback and defeat the larger, more active Tito Ortiz?
Bomba – "I'm very excited to see Chael fight. I haven't seen him fight since TUF and can't wait for this one. Chael is the man if he puts pressure and plays his game no one can stop him."
MyMMANews – Lastly, you have never actually been finished in a fight. All of your losses have come via decision. Is there any part of you that feels you are not yet getting the attention you deserve in the sport? And if so, what do you think you need to do to get more media and fan attention?
Bomba – "I'm always looking to improve myself as a fighter. I recently started with one the best guys ever, Joe Schilling and I'm excited to be learning and training with him."
Watch Guilherme 'Bomba' Vasconcelos take on John Mercurio at Bellator 170 this Saturday night on Spike.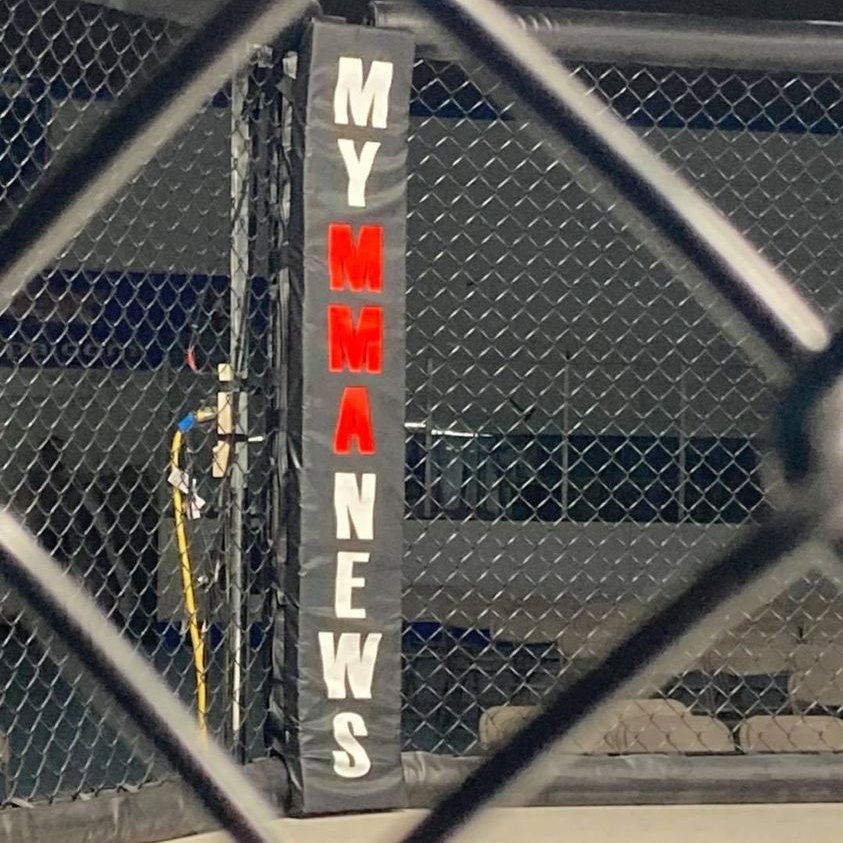 MyMMANews.com – We cover everything from MMA, BJJ, Bare Knuckle, Wrestling, Boxing, Kickboxing, and Judo
News, Opinions, Videos, Radio Shows, Photos and more.