Happy Cinco de MMA-O – The Top 5 Best Mexican MMA Fighters Ever
Cinco de Mayo is a celebration held on May 5. The date is observed to commemorate the Mexican Army's unlikely victory over French forces at the Battle of Puebla on May 5, 1862, under the leadership of General Ignacio Zaragoza Seguín. In the United States, Cinco de Mayo is sometimes mistaken to be Mexico's Independence Day—the most important national holiday in Mexico—which is celebrated on September 16.
Today, we are going to do a play on words in celebration of Cinco de Mayo.  We are going to take a look at the top five mixed martial artists of Mexican decent to have competed in the sport, past or present.  Obviously there are fighters who should make the list or are on the edge of being in the top five, but for the sake of keeping it trimmed down to Cinco (five) we have taken a look at those who have accomplished the most in the sport.
This is Cinco de MMA-O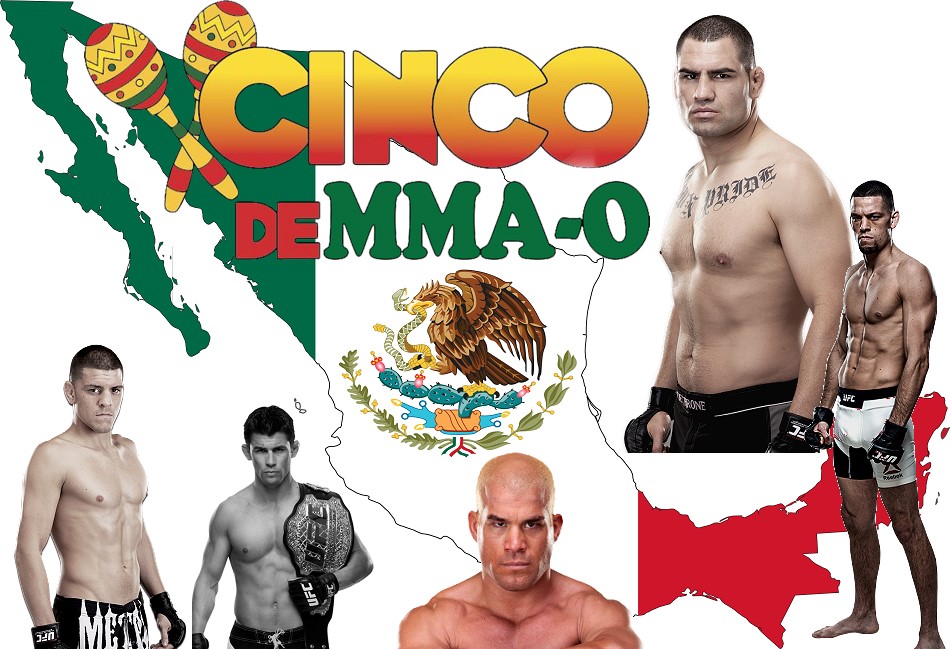 5. Tito Ortiz (18-12-1) – Former UFC light heavyweight champion Tito Ortiz, whether you love him or hate him, was a true pioneer in the sport of mixed martial arts.  He is an American fighter of Mexican descent. Before there were the stars of today to include Ronda Rousey and Conor McGregor, and before Brock Lesnar, Ortiz was the highest drawing athlete in the UFC with famed bouts against Chuck Liddell, Forrest Griffin, and Ken Shamrock.  In 1999, Ortiz fought then champion Frank Shamrock for the middleweight titel which is now known as the light heavyweight title.  Following the victory, Shamrock retired and vacated the championship.  The division changed names and Ortiz went up against Wanderlei Silva for the vacant title.  He went on to defend the title five times.  Ortiz was inducted in to the UFC Hall of Fame in July 2012.  He is tied with Frank Mir for most bouts in UFC history at 27.  He now currently fights for Bellator MMA, most recently fight for the organization's light heavyweight title.
4. Nate Diaz (19-10) – Nate Diaz comes in at number four on the list despite not having won any major titles.  He is the winner of the Ultimate Fighter season five, but was never really pushed by the organization due to contract issues and some of the bold behavior that he and his brother Nick have displayed.  That is, until recently.  Diaz was involved in one of the most high profile fights in UFC history when he defeated UFC featherweight champion Conor McGregor in the main event at UFC 196 on March 5.  Although the fight was not for the belt, Diaz demonstrated what we have always known, you do not go to the ground with Nate Diaz.  He choked McGregor out, handing the phenom his first loss inside the UFC octagon.  The pair were booked to headline UFC 200 in a rematch this July but the bout has since been scratched.  This was Diaz' first high paying fight; first of many to come.  Diaz did challenge once for the UFC lightweight title and the WEC lightweight title, losing both matchups.
3. Nick Diaz (26-9-2) – Just like younger brother Nate, Nick is a member of the Cesar Gracie Fight Team.  The brothers are both from Stockton, California but are of Mexican descent.  Diaz, who is currently serving an 18-month suspension looks to return in August of this year.  He has been in some of the most high profile fights in mixed martial arts history to include his UFC 183 main event bout against Anderson Silva, UFC title bouts against Georges St. Pierre and Carlos Condit, and who can forget his legendary bouts against Robbie Lawler, and Joe Riggs?  Outside the UFC, Diaz held the Strikeforce welterweight title and the WEC welterweight title, and he also had the famous gogoplata submission victory over Takanori Gomi. Diaz has some of the most crisp boxing in all mixed martial arts and is one of the best submission artists in the game.  At this point in his career the Stockton based fighter only wishes to have "high profile" fights.
2. Dominick Cruz (21-1) – The current UFC bantamweight champion was the organization's first bantamweight champion.  He came into the organization as a champion when Zuffa purchased the WEC where he was holding that organization's bantamweight title.  He never lost the title inside the UFC octagon.  Instead, "The Dominator" was relieved of his title after a string of setbacks due to injuries that forced him to be ineligible to defend.  He bounced back from those injuries and defeated T.J. Dillashaw to regain the title he never lost.  Cruz' only loss came to Urijah Faber at WEC 26 in March 2007.  Cruz has a style of fight unlike any other, always on his toes, moving in and out, which is very hard for his opponent to figure out exactly where he is going to be next.  His father is of Mexican descent.  Cruz currently fights out of San Diego, California.  He is currently ranked as the number five pound-for-pound fighter on the planet.
1.  Cain Velasquez (13-2) – Cain Velasquez is a former two-time UFC heavyweight champion known for having extremely great cardio for a fighter his size.  Cain's father moved to the U.S. from Mexico as an undocumented immigrant and later met and married Cain's mother.  Cain was raised in Yuma, Arizona and is extremely proud of his heritage, hence the "Brown Pride" tattoo across his chest. He wrestled for the Sun Devils at Arizona State for three seasons and compiled a record of 86–17, placing 5th in the country in 2005, and 4th in 2006. Velasquez is a brown belt in Guerrilla Jiu-Jitsu under Dave Camarillo, a black belt in Brazilian Jiu-Jitsu under Leandro Viera, and a NCAA Division I Wrestler.  With a win over Travis Browne at UFC 200, Velasquez could easily earn another title shot.
Honorable Mentions:   Carlos Condit (Former WEC welterweight champion and former UFC interim welterweight champion), Frank Shamrock (Former UFC middleweight champion), Diego Sanchez (Ultimate Fighter Season 1 winner), Kelvin Gastelum (Ultimate Fighter Season 17 winner),  Anthony Pettis (Former WEC and UFC lightweight champion), Gilbert Melendez (Former Strikeforce lightweight champion)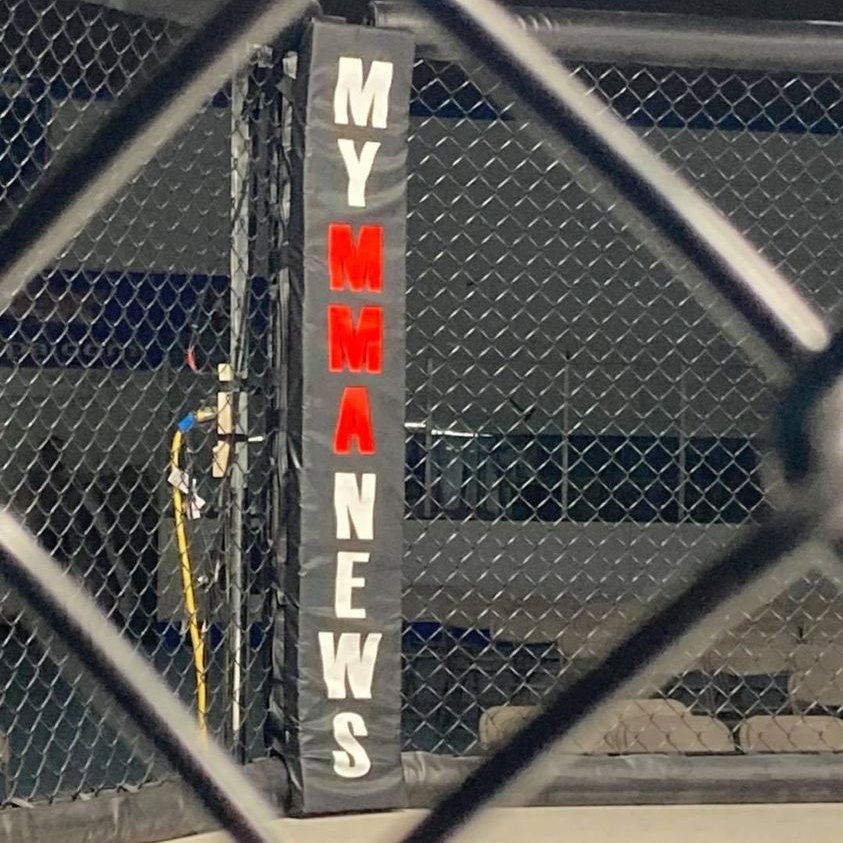 MyMMANews.com – We cover everything from MMA, BJJ, Bare Knuckle, Wrestling, Boxing, Kickboxing, and Judo
News, Opinions, Videos, Radio Shows, Photos and more.