Invicta FC 17 weigh-in results
Invicta FC 17 weigh-ins streamed live today on UFC Fight Pass beginning at 7 p.m. EST.  Tomorrow night the fights will be streamed exclusively on UFC Fight Pass beginning at 9 p.m. EST.
[amazon asin=&template=iframe image]
Invicta FC 17 takes place from The Hangar at the OC Fair & Event Center in Costa Mesa, California.
The card includes two title fights.  In the main event, bantamweight champion Tonya Evinger defends against challenger, Colleen Schneider.
In the co-main event Livia Renata Souza defends her strawweight title against former Ultimate Fighting Championship contestant, Angela Hill.  During the weigh-ins the champion walked right up to Hill and greeted her wtih a middle finger to the face before the staredown.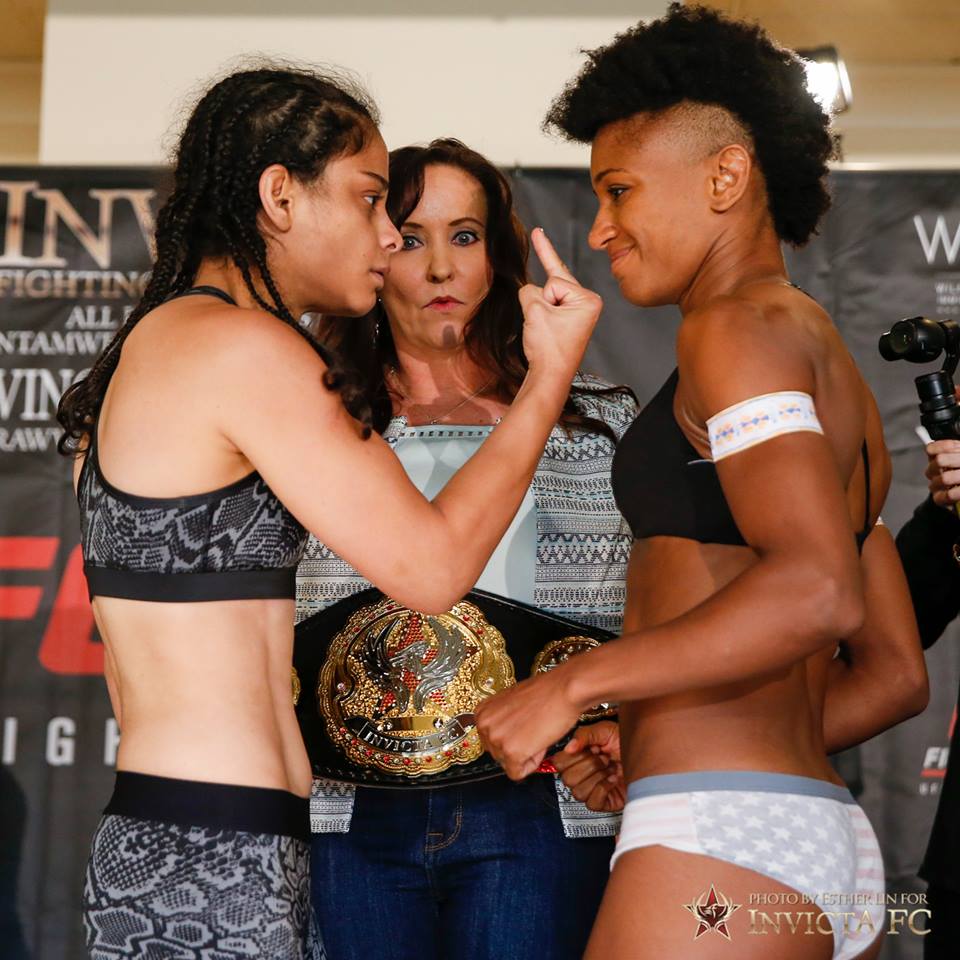 Official Invicta FC 17 weigh-in results below:
Tonya Evinger (Champion) (134.7) vs. Colleen Schneider (134.4) – for bantamweight title
Livia Renata Souza (Champion) (114.1) vs. Angela Hill (114.1) – for strawweight title
Kaline Medeiros (115.3) vs. Aline Serio (114.4)
Latoya Walker (144.4) vs. Charmaine Tweet (145.2)
Amanda Bell (125.7) vs. Megan Anderson (125.1)
Christine Stanley (125.8) vs. Shannon Sinn (124.3)
Rachael Ostovich (125.4) vs. Ariel Beck (125.2)
Laura Howarth (134.4) vs. Alexa Conners (135.5)