Jani Rosario glad she received point deduction at Maverick 18, learned from experience
Fresh off her second amateur mixed martial arts win at Maverick MMA 18 on Saturday night, Finisher MMA's Jani Rosario spoke with MyMMANews to discuss her dominant performance inside the Heptagon.
"I base my training on learning the technique and making sure that everything gets better throughout camp," Rosario said. "Once I get into the fight, knowing that the other person across from me basically knows the same things that I do, I just basically go off of what my coaches say because they have been there and done that.  I'm very technical in the gym but then when I get into the cage, it is almost like a show.  It's like I forget everything, and I react off the crowd.  I also taunt my opponent a lot and I don't know why.  It just happens on its own.  I don't know why I do it but when I'm practicing in the gym it is sparring and you are not really trying to hurt them, but when I'm in the cage I'm like 'I can really hurt you.' When I'm in there I'm unleashing my power."
Rosario defeated Kali Zervos by way of unanimous decision in the lone women's bout of the night.  The fight which was contested at 115-pounds (strawweight) in my eyes, serves an early contender for the Maverick MMA promotion's 'Fight of the Year' come December 2022.
in the first round, Zervos was on the receiving end of a barrage of punches handed down by Rosario.  With Zervos pinned up against the cage, Rosario tee'd on her opponent and miraculously escaped the position, albeit bloodied up and down on the scorecards.
"Yeah, I thought she was going to go down," Rosario said while recalling the round. "But she was tough.  I didn't expect her to take all of those punches.  She is pretty tough."
Rosario said that while she is in the fight her goal is to win each of the exchanges and if something doesn't work, move on to the next.
Although her goal is to one day make her way to the professional side of the sport, Rosario is in no rush to get there.  While she will fully admit that it is "frustrating to not be able to follow up with strikes to the head" while on the ground, the 26-year-old fighter knows that if she wants to be successful, she needs to gain experience.
"I feel like in the fight the other day I probably could have gotten a finish (if strikes to head allowed on the ground).  I even got a point deducted because I couldn't follow through with that," she recalled.
Rosario earned a 29-27 scoring on the judges' scorecards due to the point deduction for hitting an opponent on her way back up to her feet.  Had it not been for the deduction, Rosario likely would have been scored 30 points, or might have even finished the fight with a different ruleset.
"This is going to sound weird, but I'm glad that point got deducted," Rosario said about the mistake she made at Maverick 18.
"I deserved that point deduction," she continued.  "I didn't mean for it to be a dirty move.  I literally was caught up in the moment.  We train very advanced in the gym because almost everyone is pro.  My coaches are always reminding me or bringing to my attention, 'hey, you can't do this,' or 'you can't do that.'  It is always brought to my attention.  But I forgot it in the fight.  I hit her when she was down.  When they took the point, I was totally fine with it.  I was just scared that they were going to stop the fight."
Growing up, Rosario was fascinated with professional wrestling, particularly the WWE.  She would practice moves on her cousins, often getting in trouble for doing so.  But that love of the art is what eventually turned her to combat sports.  She started with jiu-jitsu and eventually found her way to MMA.
As for her next fight, nothing yet is set in stone, but Rosario said she will not be a stranger to saying "yes" when fight offers are thrown her way.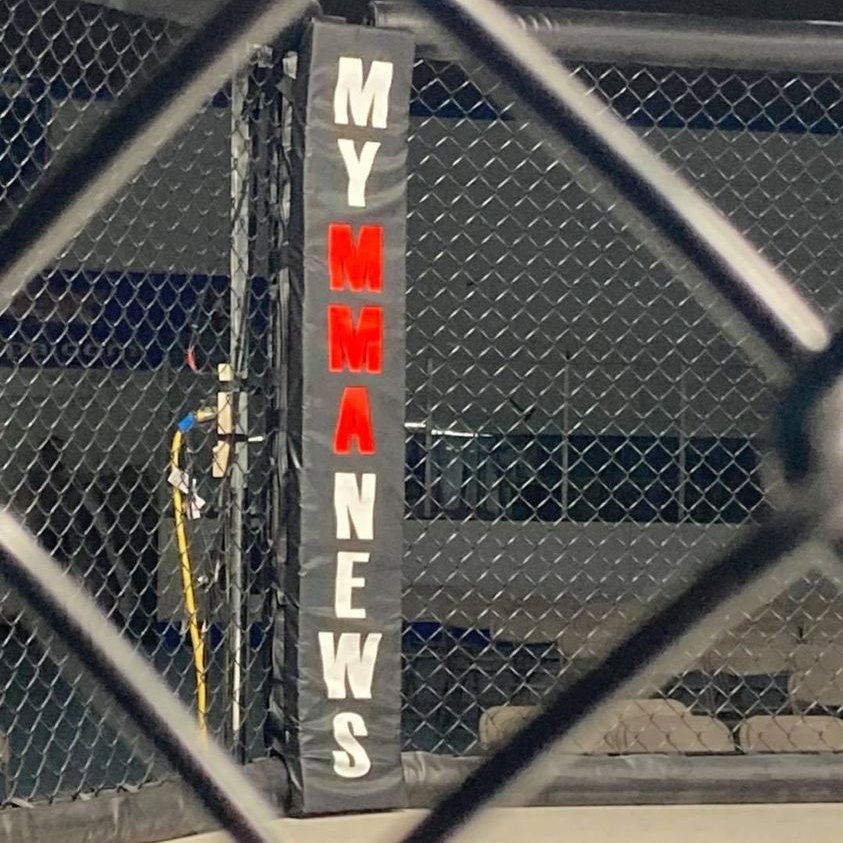 MyMMANews.com – We cover everything from MMA, BJJ, Bare Knuckle, Wrestling, Boxing, Kickboxing, and Judo
News, Opinions, Videos, Radio Shows, Photos and more.