Jovany Alvarez says Maverick 12 opponent Maldonado has "Napoleon complex"
Photo by William McKee
Jovany Alvarez heads into fight week with a score to settle and a chip on his shoulder.  The 40-year old mixed martial artist meets an old foe in Daniel Maldonado at Maverick MMA 12 but will be looking for a different outcome this time around.
The two men will make their professional mixed martial arts debuts after having competed against one other in the amateur level, and also once in a grappling competition.
Maldonado bested Alvarez with a unanimous decision victory when the two flyweight competitors met at Triton Fights 6 in February 2018. The fight came little more than two years after their grappling competition at NYFE: Live at The MMA World Expo resulted in a draw.
I spoke with "Geo" Alvarez to talk about the pending rematch and what apparently is "no love lost" between the two competitors.
"We have unfinished business," Alvarez said of the fight with Maldonado.
"He is the first guy I fought that I dislike," he stated.
Alvarez said that he helped Maldonado get noticed on the New York/New Jersey scene years ago, but then "his head got too big" and he started talking.
"He was always posting stuff on social media.  I don't know who he thinks he is.  He still does that high school bullshit.  I stopped doing that years ago, likely when he was still in high school."
Eventually the two men fought and Alvarez thought the drama would end there.
"I was upset because we couldn't use elbows in the fights.  I'm not saying I lost because of that, but I wish I could have used them.  After the fight he came up to me and bowed down and I was like 'Ok, I can forgive this guy.  Maybe he deserves a second chance.'"
That's when Alvarez says that Maldonado threw salt in the wound.
"As soon as they put a microphone in his face he started talking shit again."
Maldonado's actions infuriated Alvarez, but they didn't stop there.
"I can't accept this guy's friendship or ever be cordial with him.  I can't trust him.  I tried that.  I said to myself that 'if I ever get my hands on this kid, I'm gonna hurt him.'"
Alvarez fought for Maverick MMA, losing to David Juliano.  The two men became friends following the fight.
"Danny was ducking Juliano.  Maverick was looking to match them up.  When he (Danny) wouldn't accept it, David went to another promotion to make his pro debut.  I was helping David prepare for the fight."
That's when Alvarez says that he called Maverick promoter Willy Sisca and offered to fight Maldonado again since the Juliano fight had fallen through.
The bout was booked and that is when Alvarez said Maldonado started up again with messages on Facebook.
"I just let the message sit there for a few days and was trying to think how to respond in a polite but not outrageous way," Alvarez said.
I just wrote something like "you're an asshole."
"The guy has a Napoleon complex," Alvarez said of Maldonado.
When asked how thing swill be different this time around, Alvarez was confident that he will have his hand raised.
"At the time when we first fought, I wasn't coachable.  Unless my wife was in the stands yelling, that was the only thing that woke me up.  I'm fighting for my wife.  I'm gonna get paid now.  This guys doesn't want to stand up with me.  And he doesn't want to grapple with me.  I'm the 'Submission Magician.'  That's what they call me," Alvarez said.
Geo started his mixed martial arts career later than most but even though he is 40-years of age and just now making his pro debut, he does not feel at a disadvantage.
"I started fighting at 29-years old.  My first four fights I went 4-0.  Then I lost several title contender bout.  I was just taking too much on in my life.  Things are different now.  I'm fighting with a purpose now."
"I want to thank my wife, Elizabeth Alvarez.  She is the toughest, most straight-forward person in my corner.  Even when I thought I did good, she would tell me my performance was shit and that there was room for improvement.  I want to thank UFC Gym Hoboken for giving me a place to instruct and to work for the past three years.  Lastly, I want to thank Maverick for the opportunity.  I didn't put on the best performance my first time around for them but they brought me back and I appreciate that."
Maverick 12 takes place this Friday, March 8 at the Sherman Theater in Stroudsburg, Pennsylvania.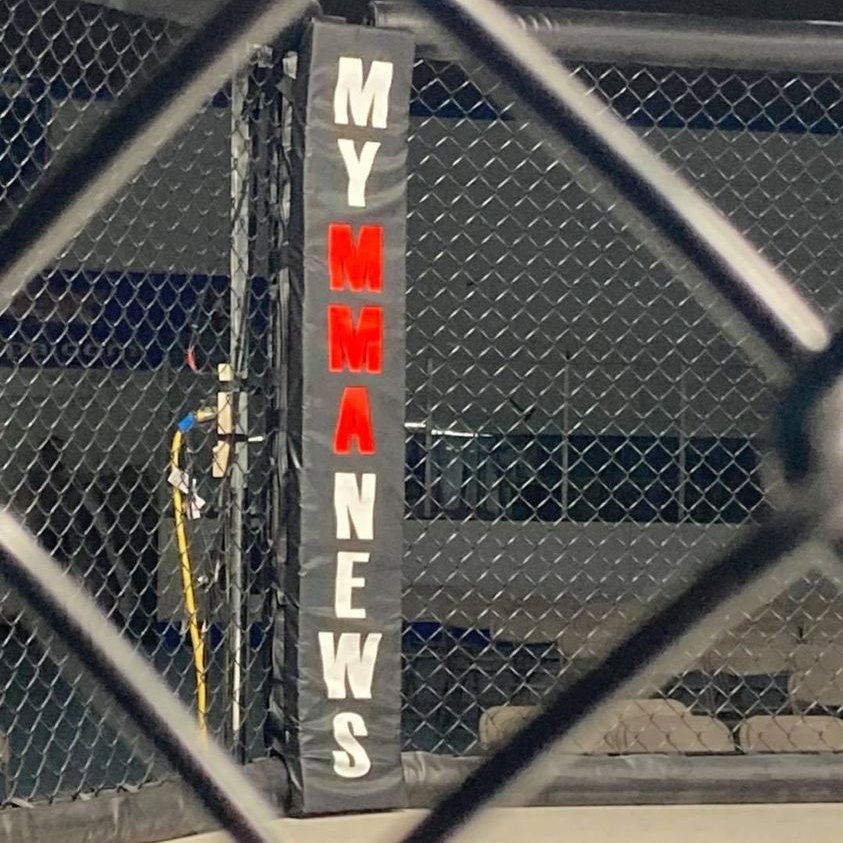 MyMMANews.com – We cover everything from MMA, BJJ, Bare Knuckle, Wrestling, Boxing, Kickboxing, and Judo
News, Opinions, Videos, Radio Shows, Photos and more.