Lion Fight's Gaston Bolanos wins Hispanic Fighter of the Year award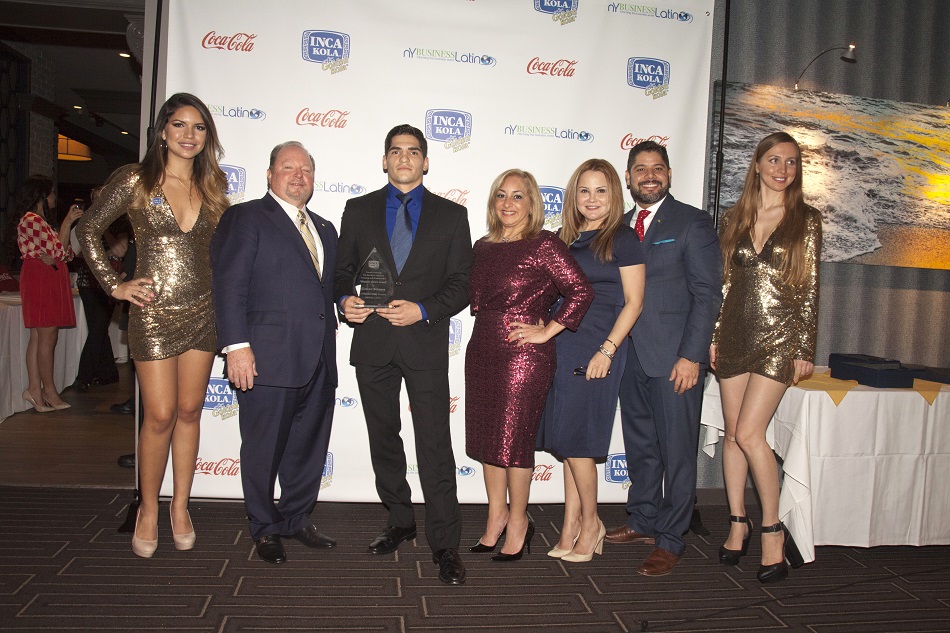 Lion Fight's own blossoming star Gaston Bolanos has added another accolade in the wake of his outstanding 2015 campaign.
Earlier this week in San Francisco as part of the Super Bowl 50 festivities, Continental Food & Beverage Inc., the authorized bottler for the Coca-Cola Co. for the brand Inca Kola, held its Celebration of Latinos in Sports and Business.
The sold-out event at the Chart House honored several worthy recipients, highlighted by Bolanos receiving the Hispanic Athlete of the Year award.
"It was an honor to be recognized as a Latino who has succeeded in sports," said Bolanos. "I can't thank Randy Berman from Inca Kola USA enough for the award. I was shocked when my manager called me to tell me I'd be recognized with the award. But this award isn't just for me. It's also for my team, my coach, my family, and all my supporters. I couldn't do this without all of them."
The Hispanic Athlete of the Year award comes just two months after AXS TV's Inside MMA named Bolanos its "Rising Star" for 2015 which earned him a "Bazzie Award" named in honor of the show's co-host and mixed martial arts icon Bas Rutten.
"We are extremely proud of Gaston and the success he has earned," said Lion Fight CEO & President Scott Kent. "He is an outstanding athlete, but he is also a high-quality person which makes him even more deserving of the recognition."
Bolanos, who has quickly become a top-level competitor and fan favorite with his electrifying style, was amongst elite company at the event as others receiving awards were Sacramento Kings minority owner Dorene Dominguez, and Rickie Ricardo, the Spanish play-by-play voice for the New York Yankees and Philadelphia Eagles.
"This is a very big deal putting Gaston up for an award alongside these types of people," added Bolanos' manager Gary Ibarra of AMR Group.
"It really shows how far Gaston has progressed and the attention he has received through Lion Fight and AXS TV Fights."
About Lion Fight Promotions
Based in Las Vegas, Nevada, Lion Fight Promotions, LLC is the world's premier Muay Thai organization. Founded in 2010 by owner and Chief Executive Officer Scott Kent, Lion Fight is the most active promoter of Muay Thai events and stands as the largest standup combat sports organization in North America. Sponsored by Singha Beer, the exclusive and official beer of Lion Fight, its full Muay Thai rules events are televised live nationally to over 45 million homes as part of AXS TV's long-running Friday Night Fights series. The first-ever professional combat sports organization to be included on the UFC International Fight Week schedule of events, Lion Fight is dedicated to growing Muay Thai in America and to presenting world-class events stacked with the best fighters in the sport.