M-1 Challenge 65 Official Weights from St. Petersburg, Russia
M-1 Challenge 65 
OFFICIAL WEIGHTS
April 9 in St. Petersburg, Russia
WATCH FOR FREE ON M1.GLOBAL.TV
MAIN CARD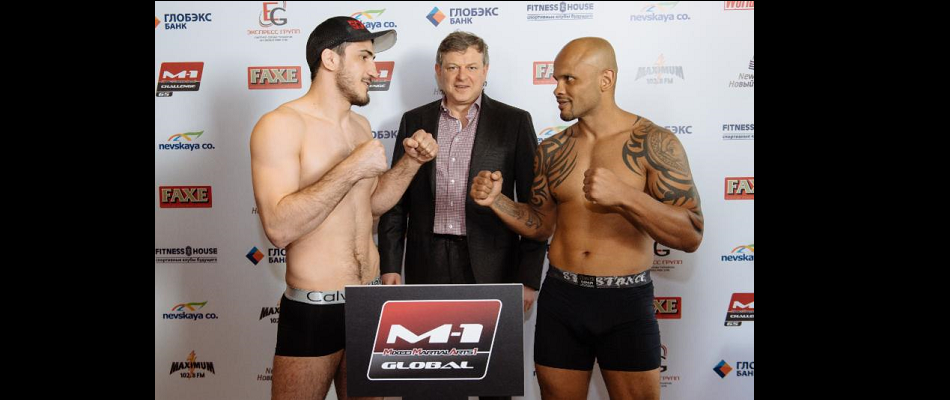 CO-FEATURE – M-1 CHALLENGE WELTERWEIGHT CHAMPIONSHIP – 5 X 5
Murad "Hunter" Abdulaev (13-1-0, M-1: 4-1-0), Champion, Russia 170 lbs. (77.15 kg)
Alexey Kunchenko (12-0-0, M-1: 4-0-0), Challenger, Russia 169 lbs. (76.9 kg)
LIGHTWEIGHTS – 3 X 5
Maxim Divnich (11-1-0, M-1: 5-1-0), Russia 154 ½ lbs. (70.3 kg)
Robert "TQ" Turnquest (5-1-0, M-1: 0-0-0), USA 159 lbs. (72.25 kg)
MIDDLEWEIGHTS – 3 X 5
Kristijan "Klitschko" Perak (8-2-1, M-1: 0-1-1), Croatia 184 ½ lbs. (83.8 kg)
Artem Frolov (5-0-0 (M-1: 2-0-0), Russia 185 lbs. (84.0 kg)
 WELTERWEIGHTS – 3 X 5
Sergio "Serginho" de Fatima (12-2-1, M-1), Brazil 169 ½ lbs. (77.1 kg)
Sergei Romanov (7-1-0, M-1: 0-0-0), Russia 169 ½ lbs. (77.1 kg)
PRELIMINARY CARD
LIGHT HEAVYWEIGHTS – 3 X 5
Charles "Gracie" Andrade (28-27-0, M-1: 1-2-0), Brazil 202 lbs. (91.95 kg)
Murad Kamilov (5-5-0, M-1: 0-1-0), Russia 200 ½ lbs. (91.1 kg)
Danila Prikaza (2-0-1, M-1: 1-0-0), Russia 169 ½ lbs. (77.05 kg)
Manaf Damirli (1-0-0, M-1: 0-0-0), Azerbaijan 169 lbs. (76.85 kg)
LIGHTWEIGHTS – 3 X 5
Alexander "Iron Capture" Butenko (39-11-0, M-1: 6-1-0), Ukraine 154 lbs. (70.1 kg)
Sascha Sharma (8-2-0, M-1: 0-0-0), Germany 154 ½ lbs. (70.3 kg)
Vyacheslav Ten (12-7-2, M-1: 0-1-0), Ukraine 154 lbs. (70.1 kg)
Damir Ismagulov (4-2-0, M-1: 2-1-0), Russia 154 ½ lbs. (70.3 kg)
Salman Magomedov (2-0-0), Russia 139 lbs. (63.1 kg)
Zurab Jojua (pro debut), Georgia 137 lbs. (62.3 kg)
WHAT:             M-1 Challenge 65
WHEN:             Saturday, April 8, 2016 (6 p.m. in Moscow, 10 a.m. in New York City)
WHERE:           CSC Sibur Arena, St. Petersburg,
Russia
PROMOTER:    M-1 Global
M-1 Challenge 65
will be streamed for free, live from Moscow in high definition on
www.M1Global.TV
. Viewers will be able to watch the preliminary fights and main card by logging on to register at
www.M1Global.TV
.
Fans may watch all of the action on their computers, as well as on Android and Apple smart phones and tablets.
Information
Twitter & Instagram:
@M1GlobalNews
@VFinkelchtein
@M1Global
Facebook: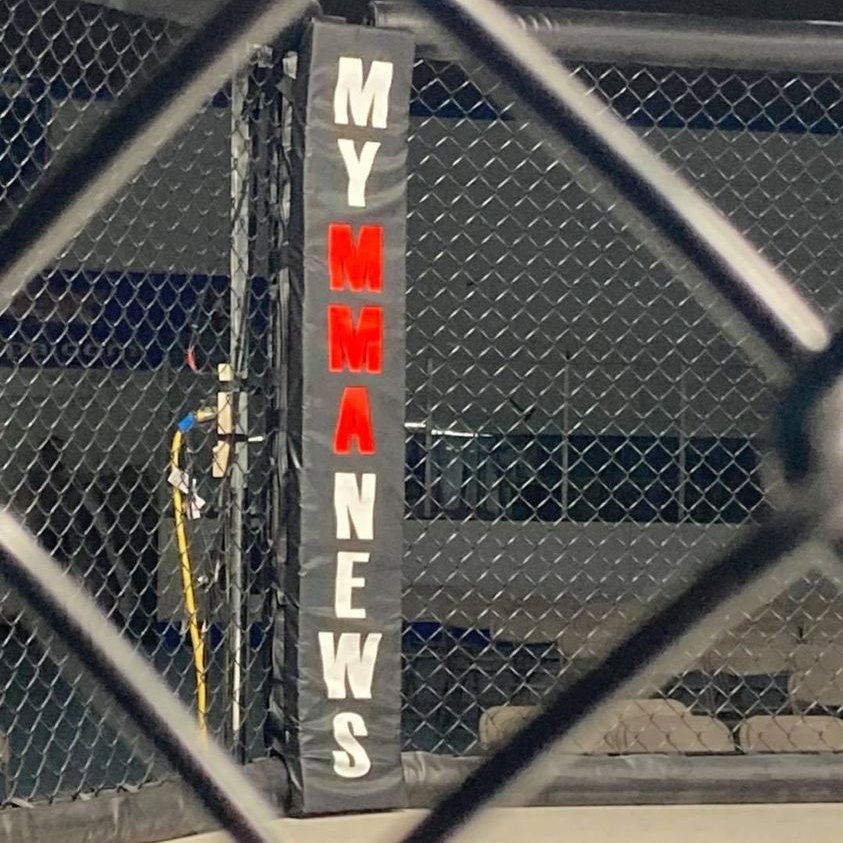 MyMMANews.com – We cover everything from MMA, BJJ, Bare Knuckle, Wrestling, Boxing, Kickboxing, and Judo
News, Opinions, Videos, Radio Shows, Photos and more.