To date, Matt Hamill is the only fighter to hold a victory over former UFC light heavyweight champion Jon Jones.  The win came in the form of a disqualification due to illegal downward elbows thrown by Jones during the Ultimate Fighter Season 10 Finale in December 2009.  Although controversial, Hamill does hold the win, something that no other fighter can use to their advantage.
Hamill, (12-6) retired from the sport of mixed martial arts in late 2013 after having been with the Ultimate Fighting Championship since June 2006.  His last fight with the UFC came in the form of a unanimous decision loss to Thiago Silva.
Hamill would later announce his return to the sport and both he and Silva were signed by the World Series of Fighting and place in a four-man light heavyweight tournament that would crown a champion in the organization.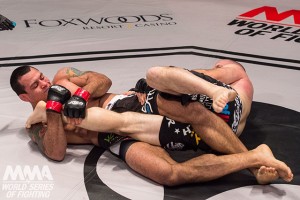 Hamill was set to rematch Silva but fell ill on fight day and the bout was scrapped. He was later booked for a fight against Brazilian Jiu-Jitsu standout Vinny Magalhaes at WSOF 24 in October 2015 but was submitted via kneebar in the first round.
The Hammer Wants Another Shot
Now Hamill is seeking out another shot.  This time Bellator MMA has peaked his interest.  Hamill released a video to Bellator MMA President, Scott Coker asking for that chance.
In the video Hamill says:
"Hi everyone.  My name is Matt "The Hammer" Hamill. I'm in the best shape of my life.  Currently I'm looking for a fight at Bellator.  No matter who and when.  Scott Coker, the President of Bellator, I'm ready to fight the best in the world and prove that I can be a world champion. Give me the opportunity and I will show you.  King Mo, Tito Ortiz, Phil Davis; it doesn't matter who it is. I'm ready anytime, anywhere.  I ask only for the chance to fight again.  This is a first start.  WHOOO!"
Although Hamill is still currently under contract with WSOF and has three remaining fights with the organization, WSOF President Ray Sefo has given the Hamill the green light to fight outside the contract.
Why Bellator MMA Is Hamill's Best Option
A fighter with the amount of experience and big name fights that Hamill has, should not be reduced to a local card just to rack up a few wins.  If anything that is the most dangerous option for Hamill.  What if he loses?  Any fighter who is marketable needs to be careful about who they fight.  Refer back to the win over Jones.  As long as Hamill is the only fighter to hold that win, he has the upper hand.
Fighters will always tell you "I'll fight anyone, anytime, anywhere," but when it comes to money on the table, a local show will not pay anywhere near the likes of the bigger organizations and a loss could prove to be a risky situation as now all stock has gone down the drain.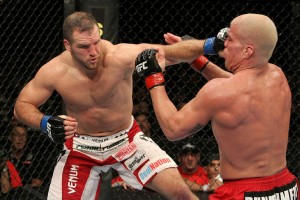 Bellator MMA has found success in creating storylines and a plausible storyline as Hamill suggested would be a fight against Tito Ortiz.  Ortiz served as Hamill's coach on season three of the Ultimate Fighter.  The two became close, but would eventually fight in the UFC in a bout of student vs. teacher.  In this case, the student won.  Hamill defeated Ortiz via unanimous decision at UFC 121.
Ortiz recently racked up a string of wins in Bellator MMA before losing his most recent fight, a title bout against champion, Liam McGeary.  Ortiz wants nothing more than to get a win in before officially retiring, and a rematch between Ortiz and Hamill will grab interest among fans.
Hamill's other options:  M-1 Global and ONE Championship are both possibilities as they are good, solid companies, both with financial backing and a pool of fighters for Hamill to compete with.  The problem however is getting the American fans to buy in to it.  Hamill could go overseas to either organization and rack up a win or two, but the casual American fan might not know the fights ever took place unless they are hardcore fans who stream fights online at odd hours of the day.  And that is where it becomes troublesome for Hamill.  The longer he waits, the older he gets, the harder it will be to get that big name fight whether it be back in the UFC, or WSOF, or Bellator.
The best option for Hamill right now is Bellator MMA and getting Scott Coker's attention is key.  If you want to see Matt Hamill in Bellator, jump on Twitter and tell Coker to give Hamill a shot.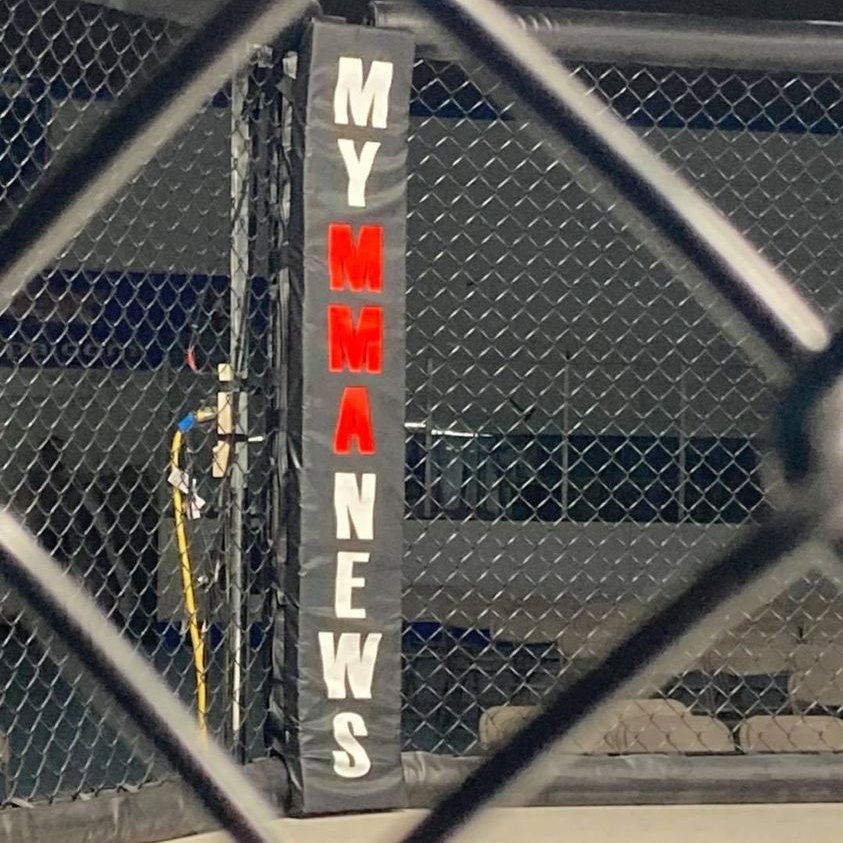 MyMMANews.com – We cover everything from MMA, BJJ, Bare Knuckle, Wrestling, Boxing, Kickboxing, and Judo
News, Opinions, Videos, Radio Shows, Photos and more.