Michele McGrath opens up about relationship with UFC star Cathal Pendred
By Sasha Brady
http://www.independent.ie/style/celebrity/celebrity-news/michele-mcgrath-opens-up-about-relationship-with-ufc-star-cathal-pendred-34243572.html
Irish singer and model Michelle McGrath has opened up about her relationship with UFC star Cathal Pendred, saying he has inspired her own career path.
The model and nightclub hostess (28) has said that Cathal's intense training regime has inspired her to be tough and pursue her goals.
"Cathal has to train three times a day to maintain his fitness, so that he is ready when he is called upon to compete,
"I watched Cathal pre-UFC and how hard he worked; that was a little bit of inspiration for me to go and do what I really love," she said.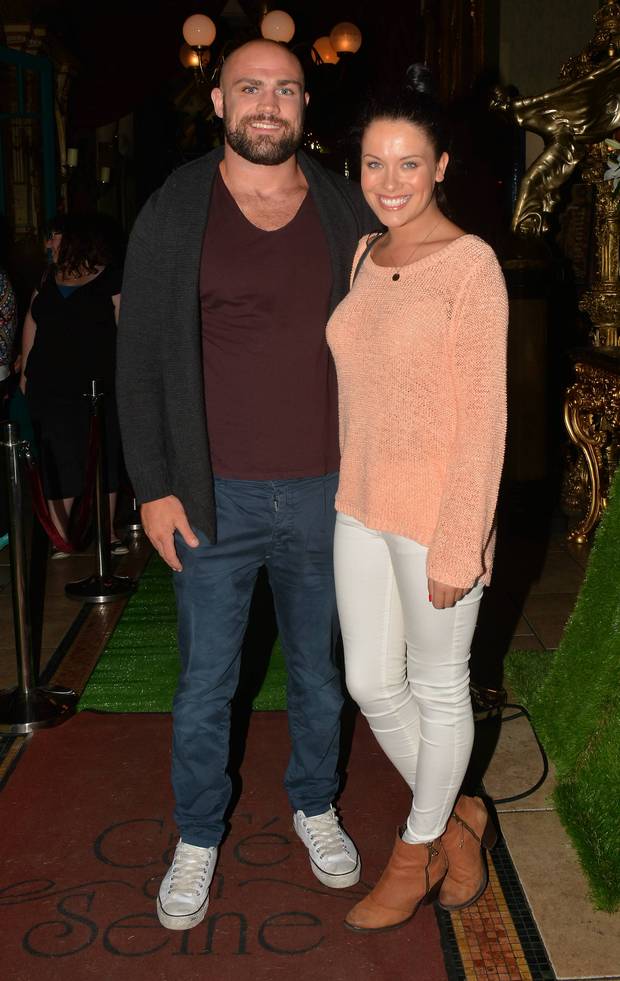 Read more: Model Michele McGrath cheers on fighter beau Cathal Pendred to UFC win
"It kind of spurred me on because he had so much belief in his dreams, going after his goals."
The Skerries beauty is one-third of girlband Liir, which she formed last year with former Voice of Ireland contestant Kim Hayden and You're A Star winner Leanne Moore. The girls have been working around the clock on their first album, which they will release in January.
"I admire Cathal so much – you have to be ambitious in this world. I've had so many knocks, if you took to heart every knock you would never get out of bed," she told Sunday World's Magazine.
The UFC star may have retired from sport of Mixed Martial Arts earlier in the week but he has spoken about how his training has made him a stronger person.
"I have developed as a person because of Mixed Martial Arts, as I learned to cope with the discipline and demands of the sport. MMA has made me a stronger person. This strength will carry through into other areas of my life, as I move on to pursue new goals," he said in a statement.