Podcast: King of the Cage Champion Jordan Griffin Joins Kyle Carroll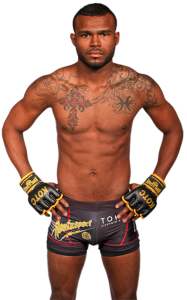 Tonight on the fifth episode of Kyle Carroll's Podcast, he was joined by the King of the Cage bantamweight champion, Jordan Griffin. Griffin has gone 11-1 over the last three years, and currently has a four fight win streak going. He's a fighter out of Roufusport MMA in Milwaukee, Wisconsin.
Griffin announced his next fight, which is March 5th, but his opponent has not been announced due to the contract not being signed yet. He talked about his Top-10 Knockout of the year in 2015, getting engaged, his future, and about his teammates (Anthony Pettis, Mike "Biggie" Rhodes, Dustin Ortiz, and CM Punk) upcoming fights.
This Monday, Jordan Griffin of Roufusport will be joinin us on the air. Griffin is the King of the Cage 135-pound champion. He has a current streak of 4 wins, and looks to take 2016 by storm. The athletic bantamweight will announce his next opponent in his furture bout.