Father continues son's dream through launch of Pull No Punches apparel
"God often uses our deepest pain as the launching pad of our greatest calling."
I found the above quote to be fitting for the story for which I am about to tell.  Mark Westfall lost his son Shane in 2006.  The loss was one that no parent should ever experience; one that causes fear and panic in the hearts and minds of parents around the world, day in and day out.  This weekend millions of dad's will celebrate Father's Day, but Shane will not be by his father's side, he will however be with him in spirit.
More than 10 years later, Westfall is continuing to pursue his son's dream through an apparel company called, Pull No Punches.
Humble Beginnings
"I started it in 2013.  My son, before he passed away, when he was a kid, was into quotes about movies and songs.  I always told him, 'Come up with a logo, and put them on a shirt, and sell it.' So that was his goal.  But unfortunately in 2006 he passed away," Westfall said.
"Years later I got the idea to come up with a logo, and go on with his dream."
"I must have come up with a 100 different logos.  None of them were real catchy.  So I finally came up with the knuckles, something that everybody can relate to.  I put the knuckles on the front, and I made 50 shirts.  I went out to the local bars in Lancaster, Pennsylvania that night and I sold them all. A couple weeks later, I did the same thing. I must have done that three or four times, so I knew I had a logo that people liked, all walks of life," he said.
Westfall started putting the logo on hoodies and hats, and throwing quotes on the back of t-shirts, and Pull No Punches apparel was born.
"For a year and a half or so I did the local flea markets and stuff, but I realized it wasn't the right type of crowd.  You could have 1,000 people there, but if they are not the right people, they are not gonna sell."
In 2016 Westfall made everything official through the IRS, as well as having his logo trademarked.  Pull No Punches Apparel now became more than just a hobby.
In 2017, Westfall began promoting at mixed martial arts events and bike (motorcycle) shows.  His brand has something for everyone, as Pull No Punches targets all walks of life, but MMA fans and bikers seem to have adopted it most.
MMA
"I was always an MMA fan, and so was my son.  Chuck Liddell was his man.  He had his name plastered all over his bedroom, and we used to buy the UFC fights.  It's funny how that worked out.  It wasn't set out to be like that, but that's where it took me, and that's where I'm going to go.
"My first fight was in Philly.  It was for Asylum.  I did very well there.  I surprised myself.  Then I met a gentleman named Mike (Bickings).  He started Art of War Cage Fighting.  We got to talking and he said he's just starting out growing, I'm just starting out growing, let's team up. And that's what we did.  We did a fight in Lancaster, did very well.  Then a few weeks ago we did one at Harrah's in Philadelphia, did very well.  We have another one scheduled for October in Lancaster.  Just them three fights I have people contacting me, buying stuff off the web… it's getting my name out there."
"It's definitely growing.  I proved that I have something that everybody likes," he said.  "I want to keep going.  I didn't quit my day job yet, but that's my dream."
Cancer Sucks
"That's actually my biggest seller," Westfall said.
"Everybody has a family member or a friend that battled Cancer one way or another.  That's actually my biggest seller," he said.
Heroes Don't Wear Capes, They Wear Dog Tags
"Everybody was in the service, or their dad was, or their brother was, or their kids are," Westfall said.  "It's a big seller.  My heart goes out to the Veterans big time.  I think they deserve more than they get."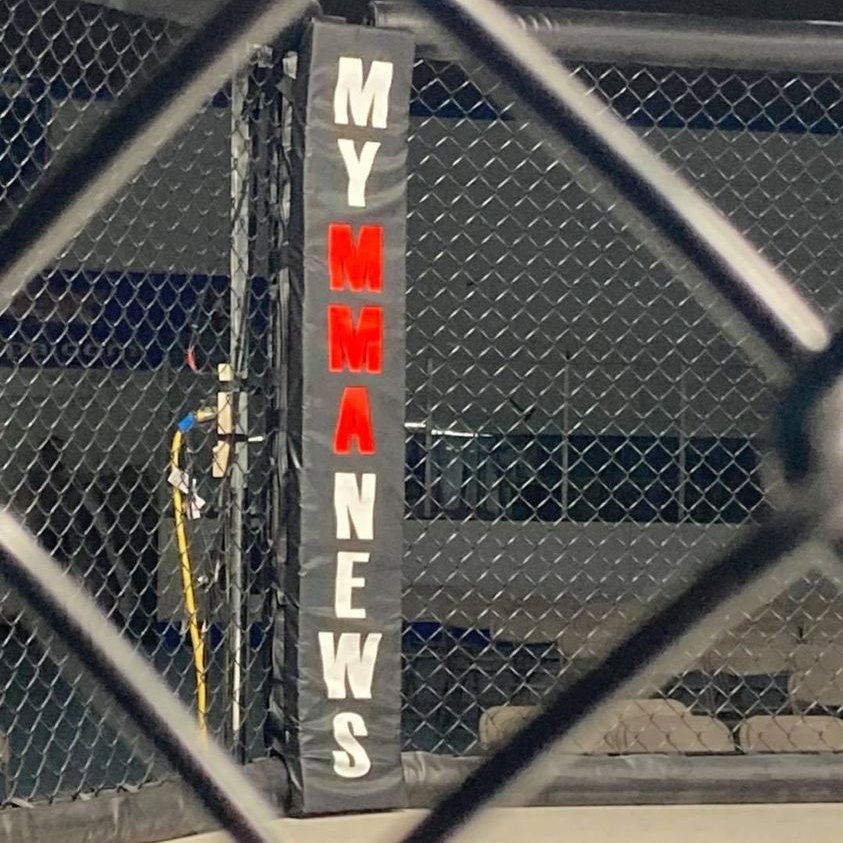 MyMMANews.com – We cover everything from MMA, BJJ, Bare Knuckle, Wrestling, Boxing, Kickboxing, and Judo
News, Opinions, Videos, Radio Shows, Photos and more.