"The Strong Heart Kid" – Ronee Dizon details Road to M-1 USA 2 win
Ronee Dizon moved to a perfect 4-0 as a professional mixed martial arts at Road to M-1 USA 2 on Thursday night.  "The Strong Heart Kid" displayed a tremendous will to win with a beautifully executed second round submission win over Joe Gustina on April 4.
Patience, Jiu Jitsu and the ability to shake off two SLAMS. Classic formula for a 4-0 record!#BattleInTheDesert pic.twitter.com/5c1oXcjWup

— UFC FIGHT PASS (@UFCFightPass) April 5, 2019
I caught up with the 31-year old competitor from Phoenix, Arizona as he was out with his girlfriend just a few short days after the win.  The couple was out buying supplies for a well-deserved party celebrating the victory, which was broadcast live on UFC Fight Pass.
"Whenever I mounted him, his defense was to bridge," Dizon said.  "Whenever he bridged, instead of fighting power for power so I didn't get swept, I knew I was going to take his back.  When he bridged really hard, that's when I sunk it in.  The first time, earlier in the fight, he had my arms, so I couldn't sink in the choke.  I still controlled him and landed the body triangle.  The ending, this time around, he had both of his hands on the floor.  Right when he did that, I realized that was the perfect time to snatch in the choke. I made sure that before we stood, I secured the choke.  His neck was wide open," he said.
That's when Gustina slammed his opponent, hoping to shake him off.
"If he were to slam me again it would have helped the cause and made my choke tighter.  I think it was a last ditch effort because as soon as he hit the floor he was already tapping."
The win, the fourth in Dizon's professional MMA career, is also his fourth pro finish.  Even at the amateur level, his only loss in 12 fights came by way of a close split decision.  Of his 11 wins, Dizon was able to finish 9 opponents, a truly remarkable statistic.
"I think it is a combination of a lot of things.  I work really hard and I train really hard," Dizon said of all of his success.
"I'm in the gym five or six days a week.  Couple of days a week I do two-a-days.  I train Muay Thai, gi jiu jitsu, and no-gi jiu jitsu.  As an amateur, with the finishes I had…… when I started out I was really new to the game.  I knew I had to build my way up.  My coaches would have me go against certain opponents to build up spots that I lacked in.  Whether it be state champion wrestlers, better strikers, what have you.  They wanted to see how I would react and how would I improve."
While most fighters will attribute wins solely to their given ability and or their fight team/preparation, Dizon was willing to recognize that matchmaking and management do play a part.
"I feel it is a combination of things, hard work, being managed correctly. You do need easy fights, but you can't have all easy fights.  When you turn pro those amateur fights go away.  They are good because you get the experience but they don't really count because you start 0-0 as a pro.  I took a few good hard fights in the amateur career, but the amateur career was just for me to get an understanding of how long I wanted to improve and compete as a martial artist.  I was really smart about whether I was going to take a hard fight or not.  I've even fought as low as 127-pounds.  It's hard work.  Any test that has been thrown at me I've been able to do pretty well against I think.  When I started off as a pro I started off against someone not really having a great record.  I think he was 0-4 or something like that and I was 0-0.  When I was 1-0, I had a bunch of opponents drop out so I had to take whatever I could get.  I guess they saw my amateur career and didn't want anything to do with me. I had to go against an 0-0 opponent and that put me at 2-0.
"Then they (coaches) were like 'hey, you need to fight somebody strong, somebody that can finish you, somebody experienced.  Then I fought a guy who was 2-3 when I was 2-0.  His name was Shawn Rall.  This is the matchup where things start to make sense and people can tell that I'm climbing the ladder.  I fought him and that was the first time I took a beating in a long time.  He's a south paw, a tricky one, and I have problems with southpaws.  Southpaws are my weakness.  They are so tricky with that left power hand.  They disguise it really well.  I'm used to the left hand jabbing me.  Most fighters are orthodox fighters.  You would think I lost the fight.  I got beat up pretty bad but because I'm a purple belt in jiu jitsu, thank God, I was able to control him.  He was stubborn in my guard and he left an arm hanging, and I just put an armbar on him in the first round.  But… I had to take a beating to get there.  My face looked like Sloth from 'The Goonies.'  I told him after the fight that he almost had me.  He was so mad.  I popped him arm like three or four times.  I was like 'hey man, you were winning the fight.'  His coaches were yelling at him to get out of my guard but he felt so comfortable hitting my face.  My jiu jitsu coach is very good. He was like 'hey, if you feel something is there, take it, it should work.'  I caught him.  This last fight was even harder.  My opponent was 7-4 going in.  He's willing to fight you."
Dizon is represented by Arizona Fight Management.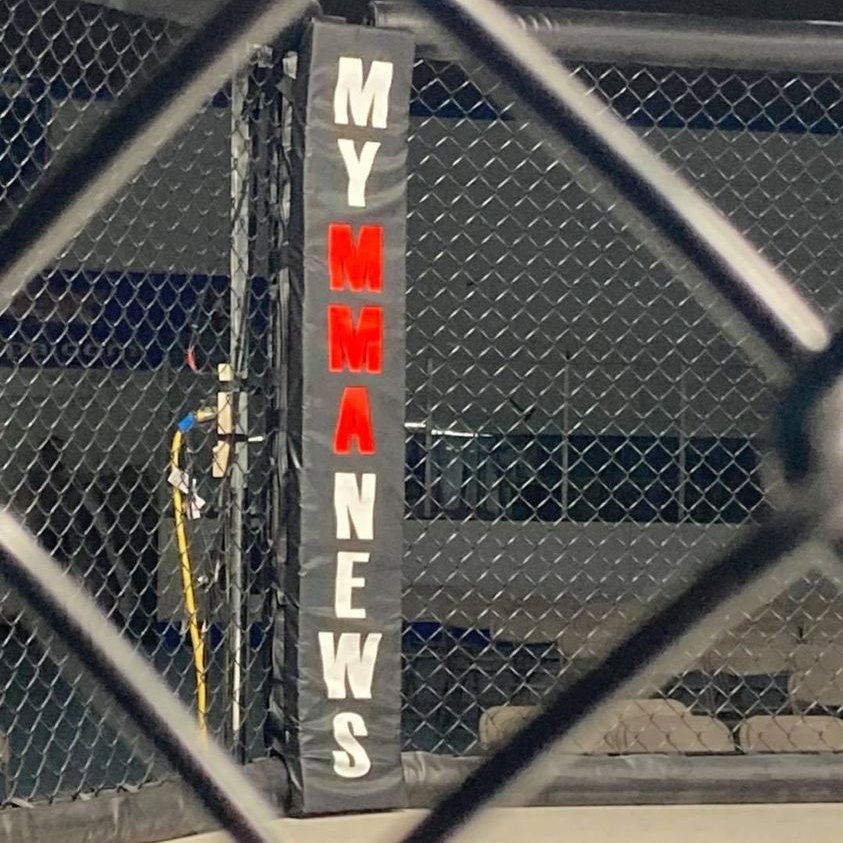 MyMMANews.com – We cover everything from MMA, BJJ, Bare Knuckle, Wrestling, Boxing, Kickboxing, and Judo
News, Opinions, Videos, Radio Shows, Photos and more.