Ryan Rizco: If I'm not teaching, I'm training
Ryan Rizco: If I'm not teaching, I'm training
Ryan Rizco (3-2) is an amateur mixed martial artist and Veteran of New Jersey based MMA promotions Dead Serious MMA and Ring of Combat.  On, June 17, Rizco will step into the Fight Club Champion cage at the Robert Treat Hotel in Newark, New Jersey.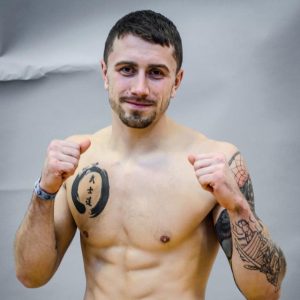 Rizco's main gym is at Strategic Academy in Sayreville where he has trained for the past three years under Tony Rivera, a Renzo Gracie black belt.
"Strategic is my home base.  They're like family to me," Rizco said.  "I'm pretty much there all day long.  If I'm not teaching, I'm training."
Rizco also splits his time at Driven Gym, in Woodbridge, for Muay Thai under James Meals.
We caught up with Rizco to discuss his upcoming Fight Club Champion Series 6 bout against Daniel Pereira.  That interview, below:
Your last fight was for the Ring of Combat title, a decision loss to Juan Galarza, what did you learn from that experience?
"Honestly, that fight was pretty much a blessing in disguise for me.  I learned so much.  The preparation for the fight, I couldn't have had a better camp.  The way I went about cutting weight, I did a lot of things the wrong way.  If I would have won that fight, I probably wouldn't have taken too much away from it because I was kind of doing things the wrong way and the through the loss I was forced to go back to the drawing board, completely reevaluate myself, and that's why this upcoming bout, moving back up to my original weight class at 168(pounds), the weight cut will be a little bit different.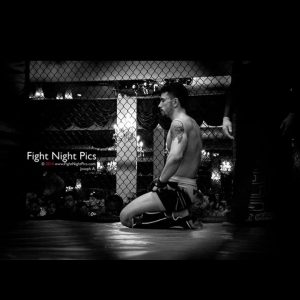 It's pretty tough with the amateur weigh-ins because they are the same day, so to cut enough weight and rehydrate it is not very doable with the couple hour span you have between the two.  That was one of my biggest takeaways, the weight cut leading up to the fight.  It really was a blessing in disguise because if I would have won, I would have been like, 'you know what, what ever I'm doing is working for me so I'm not gonna change,' but now that I lost I am forced to reevaluate every single area, my weight, my cardio, my strength and conditioning, my diet, my nutrition, my skill set, so I had to go back to the drawing board and formulate a new plan and thankfully I just have great coaches and great teammates who are all in with me.  All of us together collectively switch things up a bit for the better."
All of your fights have gone the distance, so you obviously have the conditioning for a full professional mixed martial arts fight, but you only had one fight in all of 2015.  Can you walk us through what happened that led to the long layoff?
"The layoff was actually unintentional.  Directly after my last fight in March (2015), I wanted to keep busy.  Frankie Perez had his world class kickboxing championship coming up so I think I took like a week off because I wanted to hop immediately on that card.  I had a full six-week camp.  Unfortunately three days before the fight, the guy had to pull out for personal reasons and that was scratched.  Directly after that I wanted to stay busy, so I did a bunch of grappling tournament.  I did the Battle at the Beach (NAGA).  I won that at the intermediate level.  Then I won blue belt.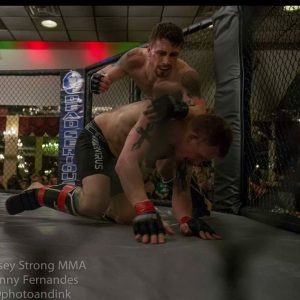 Directly after I entered another fight camp for October, had another full eight-week camp for that.  The night of the fight was canceled because my opponent had some sort of rash, or skin disease that the state wouldn't clear him for.  I was even like willing to sign something stating that we were the last fight of the night so even if the rash did get on the mat nobody would be after us.  Still, they didn't clear it, so that was cancelled.  Then I hopped on another NAGA after that.  I stayed in camp.  Then there was January, Fight Club Champion had me booked but a week before the fight my opponent pulled out and then the whole card was canceled.  So I wouldn't really call it a lay off because I didn't step in the cage but I haven't taken any time off.  I had back-to-back-to-back camps.  I think total time off I had maybe two weeks.  So I've been trying to stay active.  It's just been an unfortunate set of circumstances for where I am at now."
You are fighting Daniel Pereira on June 17.  What do you know about him and what are you doing differently for this fight, if anything?
"I don't too much about the guy.  I looked at his record.  I fight whoever, whenever, and just looking at the guys he's fought, I don't think he's really been challenged or had the pace pushed on him.  I don't believe easy fights.  I never wanted an easy fight because for my career I want to look back and say I had the toughest challenge I could have.  Every guy I fought and lost to has either won titles or went pro or had more experience than me.  I always wanted to step up and rise to the occasion and I think you can only do that through tough competition.  
The only thing I really know about him is the guys he fought aren't too impressive.  I know he's an older guys so whether it be with martial arts or just life experience I think that toughens you up so I expect it to be a tough fight.  One thing I want to stay strict on is that I don't want to look too much into him because I just want to focus on what I'm doing.  If I'm trying to look him up and see his different styles or the different techniques he does then I'm losing focus on what I should really be concerned about which is my strength and what I need to work on and where I want to take the fight. The only thing I'm changing up is the diet because I'm moving up a weight class.  The weight cut's not gonna be as harsh to my body so it gives me a little more leeway to eat and refuel after workouts.  I've been very, very good doing it.  There's no complaints."
What are your plans for moving to a professional mixed martial arts status?
"It's definitely the plan.  The thing about moving to pro is that when you move to pro in mixed martial arts, you pretty have to move to pro everything.  You can't take a pro mixed martial arts bout and then take amateur boxing or amateur kickboxing fights.  So after this fight I really want to take some time and explore and look at some other options and expand and really get into the amateur boxing scene and the amateur Muay Thai scene as well as getting active and competing in jiu-jitsu because any type of fight I can take before I move to that point where I go professional , I want to get to get to the point where I can't even get another fight as amateur because I've racked up so many already.  The plan in this, you know I don't really believe in taking too much time off, I'm always looking towards perfecting my craft, whether its striking or grappling, wrestling, any area.  So after this I'm definitely going to take some time to jump into the amateur scene in a different art."
Lastly, are there any shout outs, thank you, social media you want fans to follow you on, etc?
"Definitely my biggest supports are Strategic Academy.  I came to them years ago and they took my in like a family environment and they are there for me like a family.  They are there for me for everything, on the mat, off the mat, and have been there for everything for me.  They continue to support me.  All of my training partners over there cause they are just so selfless. Some of those guys don't even compete, they work 9-5 and come there but they are very, very skilled and they give up a lot of their personal time with their friends and their family to help make sure I'm prepared.  There are they days where they don't have to show up early or stay late but they do and I really can't thank them enough.  Just the whole gym."
Look for Ryan Rizco on the amateur mixed martial arts circuit as he competes against Daniel Pereira, June 17 in Newark, New Jersey.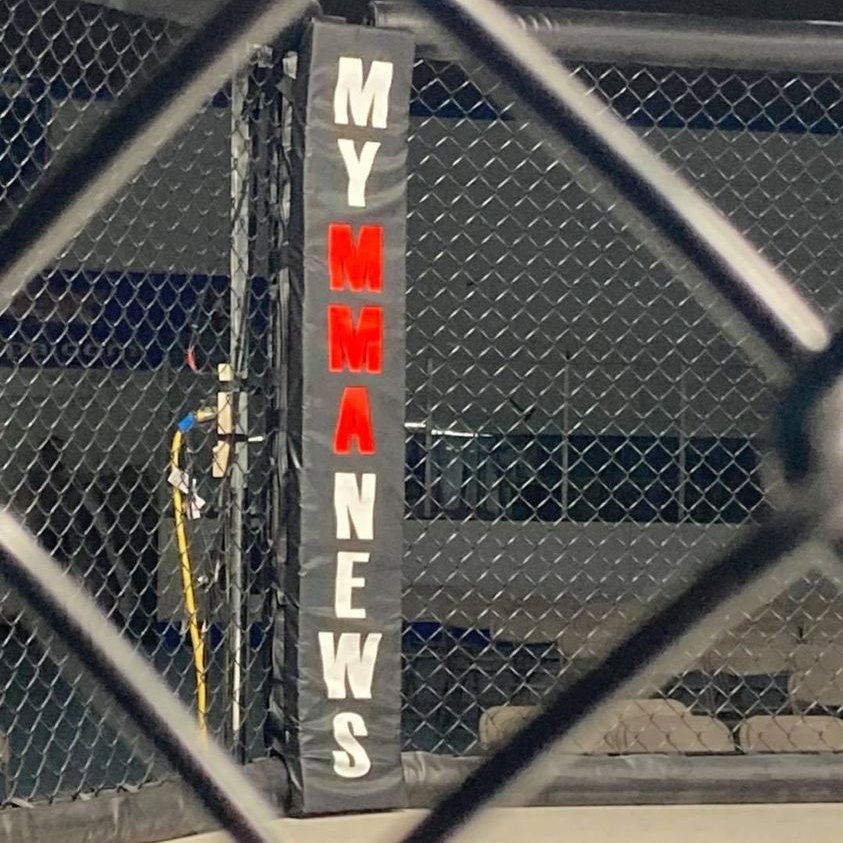 MyMMANews.com – We cover everything from MMA, BJJ, Bare Knuckle, Wrestling, Boxing, Kickboxing, and Judo
News, Opinions, Videos, Radio Shows, Photos and more.