SFLC Podcast Episode 89: Bill Viola Sr., Bill Viola Jr. & Serena DeJesus
Brought to you by Sissy Fighting Gear! Say NO to bullying in Style! Head to SissyFG.com to get your gear, use the promo code SFLC at checkout and save 10% off of your order!
Also, by Loutrition. Become the healthiest version of yourself in 2016 by going to Loutrition.net and get set up with plans that are tailored to every aspect of your life, from food preferences to daily schedules, lifestyles and emotions.
Bill Viola Sr. is the co-founder of CV Productions, which started the sport we love, as we now know it, MMA! Bill Viola Jr. is the co-author or the book "Godfathers Of MMA". Listen to the story of the beginning of Mixed Martial Arts, not in November of 1993, but 14 years earlier! (Follow @GodfathersofMMA)
Serena DeJesus (@SerenaSouthpaw) is an undefeated amateur fighter who will be covering Invicta FC 15 this weekend! Find out what she has been up to, and we also re-launch the #100KChallenge! So share, retweet and DOWNLOAD!!!!
Follow on Twitter – @SFLCPodcast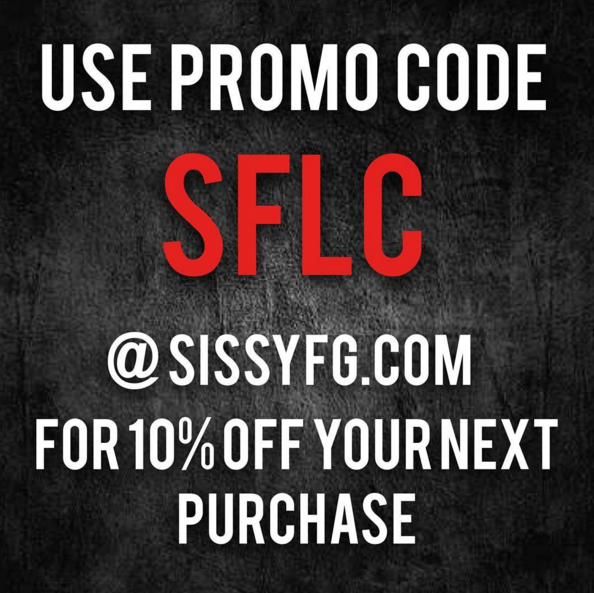 Founder of MyMMANews.com
– After writing for Ultimate MMA magazine and serving as the editor for U.S. Combat Sports, both of which went on hiatus, I decided to venture out on my own and enlist a staff of writers and photographers that could help me achieve my goal of telling stories that would otherwise go untold. We pride ourselves in taking a deeper look into the fighter, and understanding what makes them tick.
– #1 Dad, Marine Corps Veteran, 80's and 90's Pro Wrestling Fan, MMA Commentator, Beer Lover, and avid movie watcher. Seriously….. I watch a lot of movies.