Transformation Tuesday: Loutrition helping fighters manage weight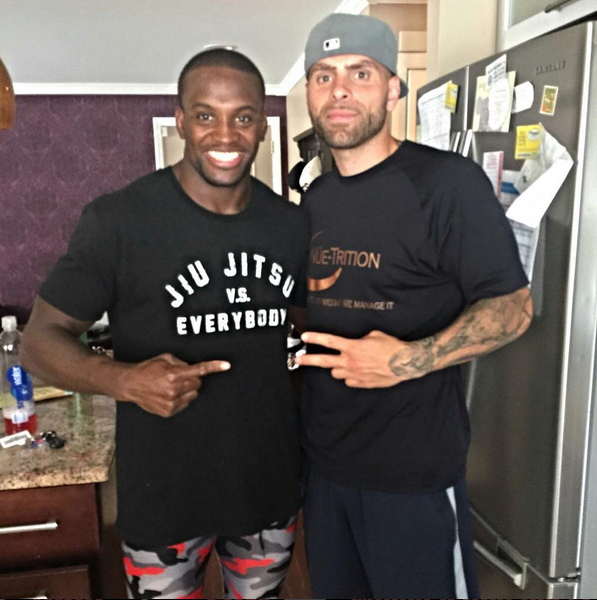 America as a society has a weight control issue.  Our lives are moving so fast that we rarely have time to stop and take care of ourselves; so much so that an entire industry was created around the concept of 'fast food.'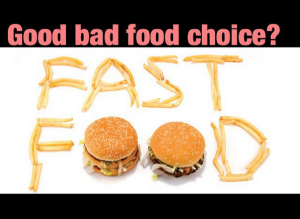 Just because we do not necessarily have time to make a trip to the gym, get in a three-mile run or prepare healthy meals all the time, does not mean you have to make poor health decisions.
Loutrition is a concept that is taking the mixed martial arts scene by storm.  Louis Giordano, a weight management specialist and owner of Nüe-Trition Supplements, has been in the health and fitness industry for more than 15 years.
His moto:  "Stop getting ready to get ready."
Giordano most recently received notoriety in assisting Ultimate Fighter season 19 winner, Eddie "Truck" Gordon, transition from the UFC's middleweight to welterweight divisions.
Truck tells MyMMANews.com: "Lou is a genuine caring specialist when it comes to weight management. He changed my life. He added years to my career and life! He helped teach me how to use food for fuel to make a healthy life style change."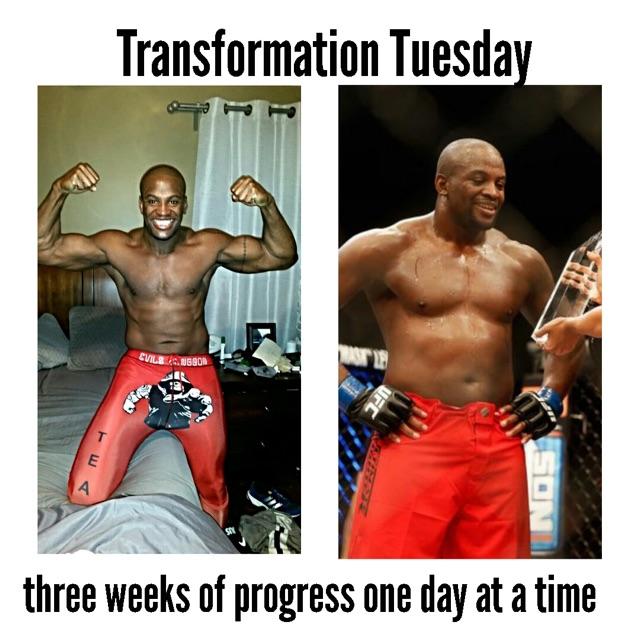 "Eddie is the ideal client," Giordano said.
"An ideal client is someone who follows everything step by step.  Eddie started at 211 pounds, and now he is anywhere from 195 to 198 pounds.  He manages his portions and percentages precisely the way he is supposed to.  That's what I am all about, portions and percentages."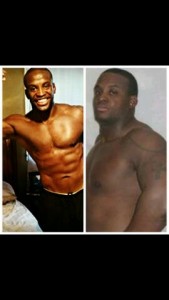 Giordano, who holds a degree in Exercise Science, said that Loutrition is different that other plans or programs in the aspect that it is more about the individual.
"Not everyone's schedules, pallets, or bodies are the same.  It is just not realistic in today's world, so it has to be catered to the individual."
Giordano is a man who believes in his product so much that made a promise.
"I guarantee that any athlete who follows my guidelines will feel the best they ever have."
With the nutritional plan, Giordano also works to design a strength and conditioning program for the athlete to follow.
As an experienced weight management specialist Giordano says fighters are going about weight cutting all wrong.  Giordano who has been wrestling since age 10 understands why fighters bulk up to be larger than their opponents, but says that cutting the last few days before the fight, only to gain it back after weigh-ins is not healthy.
"I don't believe in cutting weight.  I believe in managing weight," Giordano said.
The most recent weigh cutting issue in the UFC that drew the attention of those in industry was Johny Hendricks being pulled from his UFC 192 co-headlining bout against Tyron Woodley less than two weeks ago.
"It goes back to what I was saying earlier, what sets my program apart is that everyone thinks they know how to cut weight.  It's not a process that should be taken lightly."
Giordano expanded and said that Epsom Salt baths are one of the worst things a fighter can do for themselves during weight cutting.
"There are only two times a grown man should be in a bath tub.  One, with a bunch of ice recovering from training, and two, with a glass of bubbly (champagne) and a gorgeous woman by your side."
Giordano said that there are five phases to his program with the first being a stabilization phase.
"You can't just go from zero to 100," he said.  "You can't go from drinking coffee in the morning, having a lunch, and a big dinner to trying to have six healthy smaller meals."
Giordano said that it takes time to get stability and then from there, that is when you capitalize on what you eat.  Loading up on the proteins, carbs and fats.
Some nutritional tips from Giordano's Instagram:
"Fact – there is no such thing as BAD food. If you were starving on an island for 3 weeks and I offered you some fast food you would not say "no thank you, that's bad food". No it will save your life
Fact – the days of the typical bodybuilder diets to get healthy are over. Brown rice n boiled chicken do not work for most people
Fact – you can get healthier choices when all you have access to fast food
Tips – stay away from the beef for its very low quality and very high in fat
Stay away from anything fried, whenever you deep fry something you multiple the saturated fat and caloric count by 3
Go with the grilled chicken wraps or salads, just use the lighter dressing and not all of it
As always take your time and eat slow
Facts + Logic = Results."
Follow Loutrition on Instagram at @loutrition and Twitter at @Lou_Trition
Follow MyMMANews.com on Social Media
The following two tabs change content below.
Founder of MyMMANews.com - After writing for Ultimate MMA magazine and serving as the editor for U.S. Combat Sports, both of which went on hiatus, I decided to venture out on my own and enlist a staff of writers and photographers that could help me achieve my goal of telling stories that would otherwise go untold. We pride ourselves in taking a deeper look into the fighter, and understanding what makes them tick. - #1 Dad, Marine Corps Veteran, 80's and 90's Pro Wrestling Fan, MMA Commentator, Beer Lover, and avid movie watcher. Seriously..... I watch a lot of movies.
Latest posts by Eric Kowal (see all)