Undefeated atomweight, Natalie Salcedo, aiming for Invicta FC call
Like most everyone else in her position, a state of limbo is where undefeated amateur mixed martial artist Natalie Salcedo (5-0) currently finds herself.
The 28-year-old fighter from Colorado is eagerly awaiting MMA competition to open across the country so that she can continue perfecting her craft.  As a result of the ongoing COVID-19 pandemic, many combat sports promotions have been forced to temporarily put their events on hold as things play out.  The million dollar question is "for how long?"
Although Salcedo wants to record another win on her amateur record before making the leap to the professional side, she is not willing to sit idly and let every opportunity pass her by.
"In about three weeks I will be competing at IBJJF Pan-American Championship in Florida," Salcedo said. "I'm currently a purple belt, so I will be in the purple belt division.  I also saw that there is a Muay Thai tournament by the USMTA coming up in Oklahoma in November.  I'll probably be registering for that as well.  There's been quite a few opportunities to compete coming up, but then like a week out or two weeks out they will get canceled because of COVID.  I haven't really had a chance to do anything in a while.  I'm hoping these ones work out."
Salcedo earned her belt under Benjamin Westrich at The Warrior Fitness Center in Colorado Springs, Colorado where she teaches Kickboxing and Kids' Jiu Jitsu.
"It's under my husband, he's my instructor, but then he is under Chris Haueter," she said of her rank.
Salcedo's start in combat sports competition happened very organically.
"I was doing kickboxing for a long time, just for fun," she said.  "It was to do something cool, stay in shape, that sort of thing.  Then, when I started training at the gym here (Warrior Fitness Center), the team was sort of trolling me to do Jiu-Jitsu.  I would only ever come in for Muay Thai classes.  Then I started it, and I hated it at first.  It took me about four months of doing Jiu Jitsu before I was like 'Ok, this is kind of fun.'  Then after doing that and seeing others in the gym compete in MMA, I was like 'Ok, you've already done Muay Thai fights, why not cross that bridge and start putting it all together?'
Now with five wins in amateur MMA competition, and only one of those victories going the distance, Salcedo sees promise in her ground game.
"I think I do actually enjoying grappling a little bit more but I started out as a striker," she said. "I've been doing Muay Thai longer than I have been doing Jiu Jitsu.  I've been competing in Muay Thai longer as well.  But, I do think that I've probably had a little more success in Jiu Jitsu.   Obviously, when it comes to the MMA application, my Jiu Jitsu is what has carried me through a lot of fights and positions."
While she may be undefeated inside the cage, Salcedo's path to victory wasn't always easy.  There were ups and downs and bumps in the road as one might expect.
"I think about three years ago now, my husband got out of the military," Salcedo said of the couple's journey into gym ownership. "He was Active Duty U.S. Army.  Around the same time I quit my job, I was working as a sales insurance agent.  At the time, the gym wasn't really making profit.  It was just kind of breaking even.  A lot of it had to do with the fact that it was just kind of an on the side thing, it was just something we did at night. We had our day jobs.  Then we decided that's not really what we wanted to do and we both wanted to put more time into it so we made career moves and started being at the gym full time.  It really worked and helped grow it since then.  It's come a long way and that's all we do now.  We hang out there during the day, we teach classes, do some training, we do our homework, and then in the evening we work on a whole slough of evening classes as well."
While the upcoming events might help keep Salcedo active, a fight is what she seeks.
"I'm open to anything at this point," she said. "If I can get offered another amateur fight, great.  If the next one's going to be pro, I'm willing to take that too.
"I think that Invicta FC is doing a lot of really good things.  They have a really talented pool of women.  I think that is probably somewhere that I would like to end up next.  Hopefully one day the UFC opens up a 105-pound division, and they keep pulling women out of Invicta and that something like that works out for me."
With the UFC not currently having an active atomweight division, Salcedo understands that even if she finds success at 105-pounds, she may be forced to move up in weight if she wants to go on to the big leagues.
"I think I would have to see how things go a little bit more," she said. "I have fought at 115-pounds and I've also fought at weird catchweights for Muay Thai at like 112-pounds.  It's not undoable by any means.  I would be walking at 115-pounds typically so I would kind of be giving up some strength and probably some height, but it is definitely something that I could consider for sure.
"I would like to make this (fighting) a full-time career for sure," Salcedo said. "There's not as many opportunities right now for the 105-pound division but there is Invicta, and like I said, I hope the UFC opens one. That is definitely something I would like to pursue and do a little bit more, be a little more active."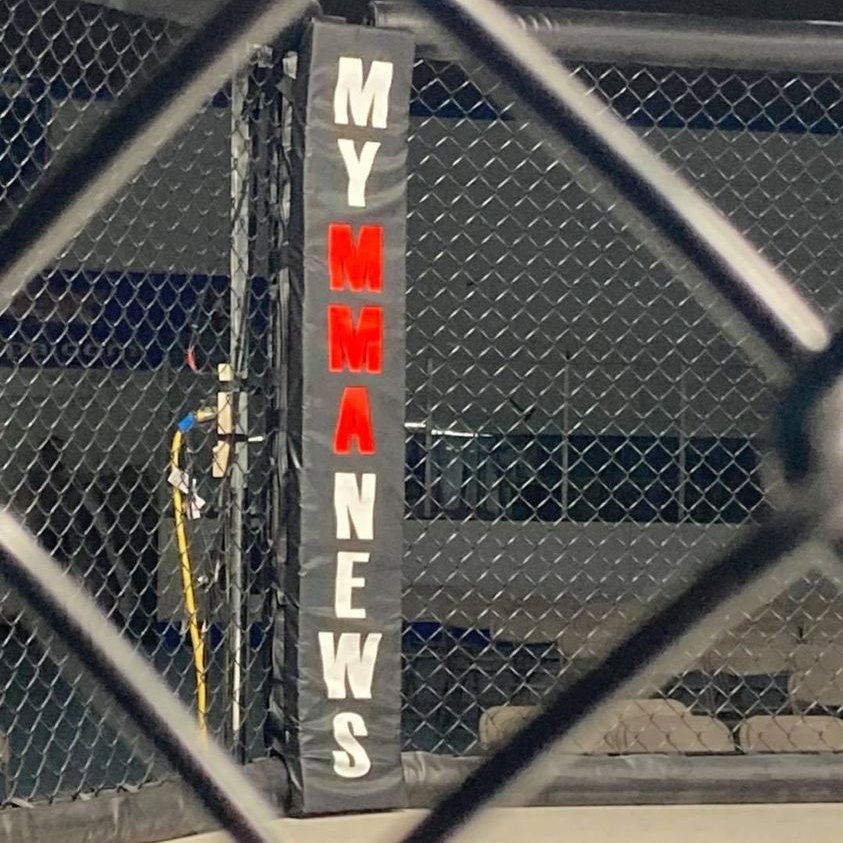 MyMMANews.com – We cover everything from MMA, BJJ, Bare Knuckle, Wrestling, Boxing, Kickboxing, and Judo
News, Opinions, Videos, Radio Shows, Photos and more.