LAS VEGAS (June 26, 2014) – The World Series of Fighting hosted a press conference announcing the promotion's inaugural NBC-broadcast event, "World Series of Fighting 11: Gaethje vs. Newell," which will take place July 5 at Ocean Center in Daytona Beach, Fla.
World Series of Fighting 11 is headlined by a lightweight championship bout with the exciting Justin Gaethje (11-0) putting his belt on the line against the extremely tough and talented "Notorious" Nick Newell (11-0). Also on the card, a highly anticipated welterweight matchup pitting Brazilian jiu-jitsu black belt Jon Fitch (25-6-1, 1 NC) against MMA veteran Dennis Hallman (53-14-2. Additionally, newly signed lightweight Melvin "The Young Assassin" Guillard (31-13-2) debuts against Gesias "JZ" Cavalcante (18-7-1) and Cody "Bam Bam" Bollinger (15-2, 1 NC) faces a dangerous 14-year veteran in Pablo Alfonso (9-5) in an intriguing bantamweight contest.
Tickets for the event start at just $39 and can be purchased at Ticketmaster.com or WSOF.com. Doors at the Ocean Center will open to fans at 1 p.m. ET local time, with an NBCSports.com-streamed undercard beginning at 2 p.m. ET/11 a.m. PT. The live, NBC-broadcast four-fight main card begins at 4 p.m. ET/1 p.m. PT.
Here what the principals had to say on Friday:
ALI ABDELAZIZ, WSOF Executive VP and matchmaker
"Today is a very special day for me, because I feel like we've made it. To be on the NBC Network is a game-changer for all of us. Every day we wake up, we say we want to be the best in the world. We may not be No. 1 in the world, but we are getting there…. We keep proving everyone wrong because they said we were going to have one show, two shows. In 2014 we have seven more shows. On July 5th history will be made, and I thank everybody who made it possible."
Lightweight Champion JUSTIN GAETHJE (left):
"My entire career I've been training for someone like Nick Newell. I'm a wrestler, and he's a grappler. He's going to try and get my head down and submit me. This is what I've been preparing for my entire life. I really like Nick. He's a nice guy. I'm just sorry I'm going to have to knock him out on national TV. It's just something I have to do."
NICK NEWELL (right):
"Justin definitely has a unique skill set. He's tough and he moves forward all the time. Honestly, I'm a fan watching him fight. It's a breath of fresh air seeing someone fight like him. Sometimes people fight not to lose. But both of us fight to win. We both are 11-0 and we both have 10 finishes. I very honored that World Series of Fighting gave me this opportunity. I feel like I've earned it and I just want to make the most of it and I want to continue with my relationship with World Series of Fighting. But as champion.
"This is the opportunity of a lifetime for me. I've never had a fight this big before or experienced anything like this. NBC is the biggest network in the world, and I get to be on the main event on World Series of Fighting's first show, and I get to grow with the promotion. He thinks he's going to knock me out, but I beg to differ. I feel like I'm one of the harder guys in the division to hit and I have great footwork. I think it's going to be an excellent fight."
JON FITCH (left):
"I have a lot of respect for Dennis Hallman. Real fighters fight. It doesn't matter where or it doesn't matter who. You get a date, you show up. That's what real fighters do. I didn't let the opponent problems bother me because I knew the light at the end of the tunnel was July 5 on NBC and that's all I had to think about and worry about. And just be ready for that day. And be ready to shine on the biggest network that there is in this country.
"I wish I was fighting for the belt. I wish (Rousimar) Palhares would have manned up and showed up to fight. But I'll take Dennis Hallman as a fight. I've respected him for a long time and he's the only guy to submit Matt Hughes twice. We're a couple of old dogs in this sport, and old dogs fight the hardest."
On Palhares caring for his ailing mother:
"We all have problems. My dad's going to have a heart procedure the week of the fight. This is a big fight on NBC, and he's the title holder. You have a responsibility as the title holder to defend your damn title. It's unprofessional. I hope his mom is well, and I wish her the best, and I'll pray for her. But do your job. We're professionals. Do your job."
DENNIS HALLMAN (right):
"I'm excited to fight someone the caliber of Jon Fitch. Some guys go their entire career without getting to fight someone his caliber. I think Ali said top 10, but I'd put Jon in the top 5. Like he said we are old dogs coming to scrap and I expect to be Fight of the Night."
JZ CAVALCANTE (right):
"I'm going to give 100 percent, just like a normal fight. I'm not training for this fight any differently because I'm friendly with Melvin."
MELVIN GUILLARD (left)
"I'm excited to get in there and bang with him for real this time. This time it's not just 60 percent, it's 100 percent. I'm expecting a war. You can expect a young assassin to show up on July 5, that's for sure.
"When you're fighting for UFC you're floating in a pack. There's a bunch of guys and there's a lot of talent. There's a lot of talent here too, but everyone here has a fair shot. I'm 31 years old. If I'm going to be a champion, now is my time. I feel like I'm going after a championship, and now is my time.
"It's Fourth of July weekend and I'm always looking to light up some fireworks on July 4th."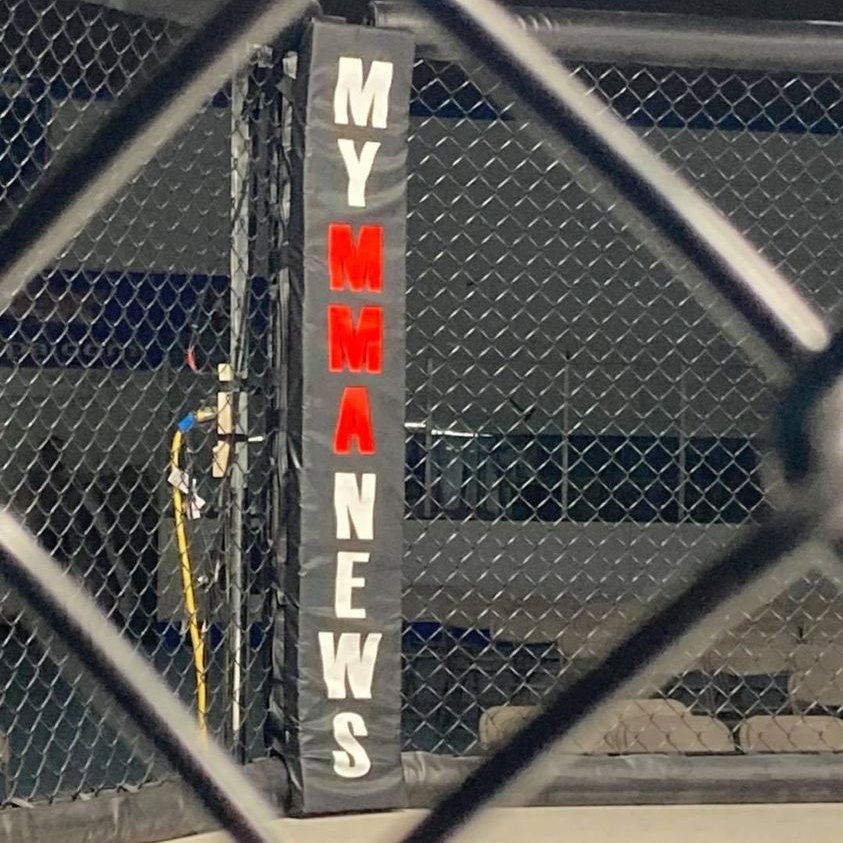 MyMMANews.com – We cover everything from MMA, BJJ, Bare Knuckle, Wrestling, Boxing, Kickboxing, and Judo
News, Opinions, Videos, Radio Shows, Photos and more.