Chookagian, Heintzman put perfect records on line at CFFC 37
PHILADELPHIA – Combined, they have won 15 consecutive fights against no defeats, have stopped nine opponents, and claimed four titles.
Rebecca Heintzman and Katlyn Chookagian are women on a mission, and on Saturday they will collide at Cage Fury Fighting Championships 37.
The bout has "Fight of the Night" written all over it and is part of a stacked card that is set to take place here at 2300 Arena. The main event pits heavyweight champion Zu "The Eighth Wonder of the World" Anyanwu (6-2) against Keith "Bad Newz" Bell (5-3-1), while the co-main event features a battle of up-and-coming lightweight prospects, William "The Honey Badger" Algeo (5-1) against Mike "Popezilla" Pope (2-0).
With the UFC creating a new women's weight class at 115 pounds – named the strawweight division – female fighters from around the country are looking to work their way up to the nation's largest organization. Heintzman and Chookagian are considered among the top prospects on the East Coast – and beyond.
"Katlyn Chookagian is one of the top female prospects in all of MMA. She had a 7-0 amateur career and a lot of eyes will be on her for her pro debut," CFFC President Mike Constantino said. "Heintzman is undefeated as a pro at 2-0 and was 6-0 as an ammy. This is going to be an amazing fight!"
Chookagian, 25, grew up in Quakertown, Penn., lives in Jersey City, NJ, and earned a business degree from Fairleigh Dickinson University. Known as "Blonde Fighter," she started competing in karate tournaments at the age of six and fought in the Golden Gloves at 16.
A BJJ purple belt who fights out of AllStar BJ and Renzo Gracie, Chookagian burst onto the women's MMA scene just 20 months ago. She won her first three fights by arm bar before finally going to a decision. She then hit the road in an effort to find bigger fights, winning three amateur titles in three different states. Five of Chookagian's seven wins have ended early.
"I'm stoked to be finally making my pro debut! This has been a goal of mine for a while. I always set myself very high expectations so I'm excited CFFC has given me the opportunity to reach them," Chookagian said. "Without a doubt this will be a good fight. We are both undefeated so I think we each have that extra drive and motivation to win. I know we are both coming in very prepared for this fight so we will be putting on a great show for sure!"
Nicknamed "The Professor," the 27-year-old Heintzman is a doctorate student in wetland ecosystems at Binghamton University in New York. She has always been a good athlete, playing two years of D-II lacrosse and four years of D-II soccer, including an Elite Eight national appearance her senior season.
That athleticism has transferred to the cage for Heintzman, who fights out of Five Element MMA. She won her pro debut via rear-naked choke against Allison Haynes in October, and followed that performance with a split-decision thriller against Rachel Sazoff in February. Her amateur MMA career included a championship, two submission wins, and a TKO.
Heinztman, who normally fights at about 105 pounds, knows she'll be stepping up in competition against Chookagian.
"I've never fought someone else who is undefeated, so this fight excites me as a competitor. Part of what makes it an interesting matchup is that it has the potential to go practically anywhere. I've been preparing for multiple scenarios, as I'm sure Katlyn has been," Heinztman said. "A victory in this fight would be big since I'm moving back up to 115 and shows I can compete in one of the most stacked weight classes in MMA. More importantly, it shows that I am willing to take challenging matchups and do what it takes to succeed."
2300 Arena is located at 2300 S. Swanson St., Philadelphia. For tickets or more information, visit cffc.tv.
The complete CFFC 37 fight card (subject to change):
Azunna Anyanwu vs. Keith Bell, heavyweight title fight
Julio Rosario vs. Brandon Inskeep
Evan Chmielski vs. Jay Haas
Jayro Martinez vs. Robert Jimenez
Rebecca Heintzman vs. Katlyn Chookagian
Chris Piriz vs. Ricky Bandejas
Phillip Doig vs. Patrick White
Mike Pope vs. William Algeo
Shelby Graham vs. Vladimir Cerbadji
Mariano Vidro-Rivera vs. Michael Macauley (amateur fight)
Joshua O'Reilly vs. Brian Jones (amateur fight)
Jonathan Romero vs. Keifer Flemming (amateur fight)
Scott Krampetz vs. Alex Sinprasith (amateur fight)
About Cage Fury Fighting Championships
Cage Fury Fighting Championships (www.cffc.tv) is a pioneer in bringing prominent and elite MMA talent to the East Coast. Since CFFC's debut, past, and current champions have competed at the highest level. Before they were in the UFC, Jim and Dan Miller were both CFFC champions. That legacy remains the same today. Three current CFFC champions, George Sullivan, Aljamain Sterling, and Charlie Brenneman are currently on the UFC roster. Current UFC fighters Zach Makovsky, Nick Catone, Nah-Shon Burrell, and John Howard have also competed in CFFC prior to their entry to the UFC. Also, CFFC helped jumpstart the career of Internet fighting sensation Kimbo Slice, whose first foray into MMA came in the CFFC cage when he fought former boxing champion Ray "Merciless" Mercer. CFFC continues to thrive as one of the best regional promotions in the world while focusing on treating fighters with respect and giving the fans the ultimate MMA experience.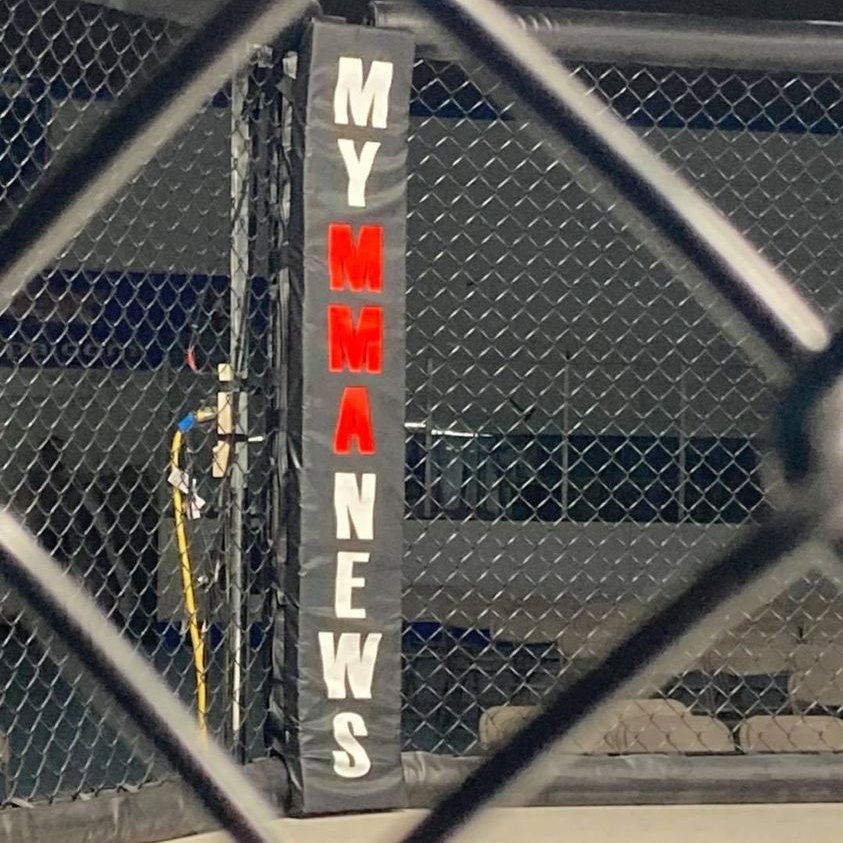 MyMMANews.com – We cover everything from MMA, BJJ, Bare Knuckle, Wrestling, Boxing, Kickboxing, and Judo
News, Opinions, Videos, Radio Shows, Photos and more.